Oakville Complete, Professional Bathroom Remodeling
How We Work?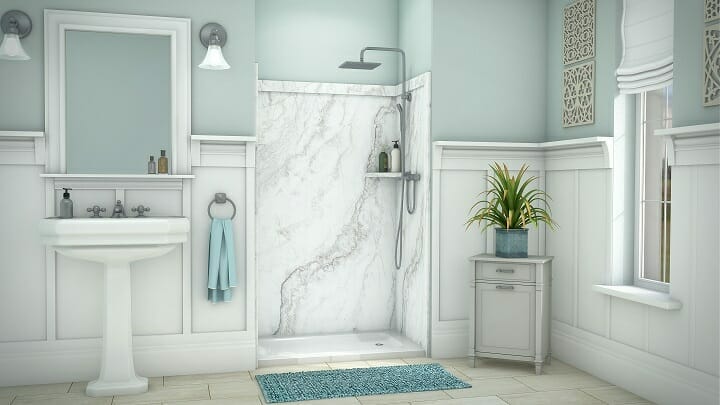 How long have you had this thought of giving your bathroom a new and fresh look? It can be quite difficult to take out time from your busy schedule to plan for such a huge project. Leave it all to Five Star Bath Solutions of Oakville. Your dream is about to become a reality because we have the best bathroom remodeling installation procedures, cutting-edge products, and expert installers that help us transform your bathroom's outlook in just one day.
What is it you are looking for… a full-sized shower, a jetted bathtub, or a deep soaker tub? Irrespective of your renovation needs, we will assist you at every step of the process.
Quality and Durable Products
One thing that many homeowners are concerned with is mold and mildew that usually grows in the grout. You no longer have to worry about this because we provide anti-microbial installation, which preserves your bathroom's beauty.
Even with this feature, our products are completely affordable and to make it easy for our customers, we also offer flexible financing. All the products are backed by a limited lifetime warranty and our customer testimonials will prove their worth.
Five Star Bath Solutions provides only the best, and our high-quality wall systems are top of the line. They require low maintenance, are easy to clean, and last longer than local products. You don't have to spend your time on endless scrubbing anymore!
Our Promise
We take customer satisfaction very seriously, which is why Five Star Bath Solutions of Oakville strives to build long-term and trusting relationships with its customers. We provide the following service:
Big savings
Top of the line materials that are backed by a limited lifetime warranty
Highly skilled and trained installers who have years of experience in this field
Highly functioning and aesthetically appealing bathrooms in a single day
Remodeling services with products of your liking, all within your budget
The Bathroom Design You Have Envisioned
Bringing with us the state-of-the-art equipment, we make sure that every system installed in the bathroom is done the right way. Our years of experience, eye for creativity, and an unmatched expertise allow us to present you with a bathroom design that, up until now, you had only dreamed about.
Add in our customer-focused approach, and you are looking at the best remodeling service for hire. The end result will be something that you will proudly show off. Our technical brilliance, quality workmanship, and design excellence reflect in the work we do, which is what makes us the best.
The Best Bathroom Remodeling Service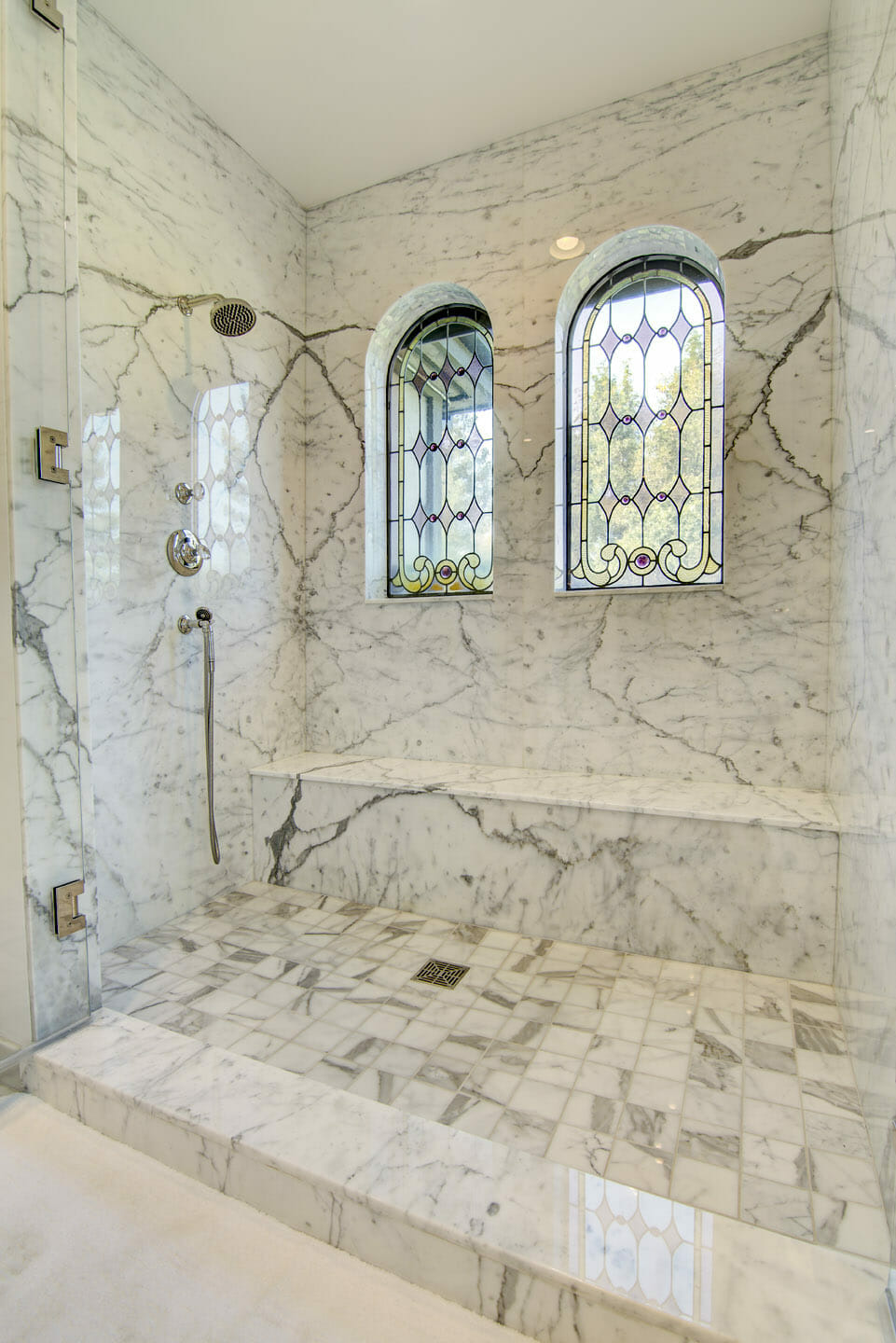 It's simple really – you dream an elaborate design and we will create it. Just like that. To help you understand our process, we offer free in-home consultations where our experts will have a face-to-face chat with you about your needs and remodel design vision. We have a huge inventory of bathroom accessories, fixtures, and products that will, for sure, suit your style.
During the consultation, our experts will work alongside you and create a plan that matches your vision, lifestyle patterns, and most important of all, your budget. The process starts with a free estimate of the design creation and leads to the selection of bathroom accessories, measurements, installation, and finally the cleanup.
A Household Name
Five Star Bath Solutions of Oakville has been serving homeowners for more than 10 years. We have helped many families in making their remodeling dreams come true for decades. We are proud to say that we are the first choice of homeowners when it comes to bathroom remodeling. We have their full respect and trust because we are committed to providing our customers with affordable and high-quality solutions.
All Kinds of Makeovers
Regardless of your bathroom's size, the job gets done perfectly. We have a passion for tackling tough jobs, and we ensure maximum client satisfaction in everything we do. To give you the best, we use highly durable and fine-quality materials so that you can enjoy your bathroom well into the future.
Remodeling is not the only specialty we have! We also offer bathroom renovations of different kinds from flooring to tiling, bathtub to shower conversion, and lastly, full bathroom redesign.
Free Home Consultation
When we say that we will take care of you, it means we will do our best to make the process enjoyable for you. A great bathroom remodel needs a brilliant design, exceptional skills, and years of experience. You can't just trust anyone to take on such a challenging project.
To enjoy a bathroom that has everything installed according to your vision, contact Five Star Bath Solutions of Oakville today. We have been doing a great job since 1996, and we can proudly say that all our customers are happy with us. Schedule your free at-home consultation by giving us a call at (289) 206-1592 today!
Financing Options
The only thing better than getting the bathroom of your dreams is not having to break the bank to do so. At Five Star Bath Solutions of Oakville, you can find the right financing option to fit your lifestyle and bathroom choice. Take your first step toward the bathroom of your dreams by giving us a call today!