Oakville Shower to Tub Conversions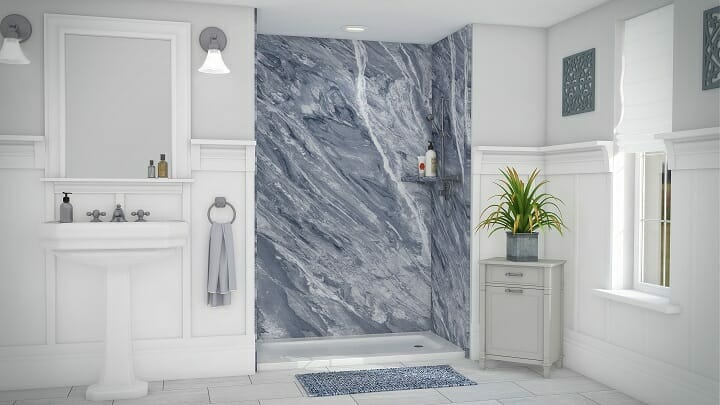 Converting from a shower to a bathtub may be your best decision yet as far as home improvements go. You can trust Five Star Bath Solutions of Oakville for a shower to bathtub conversion and any other bathroom remodeling project, no matter how ambitious it may be. With a premium bathtub in place, your personal hygiene and cleaning routine just can't get any better.
Although a shower cubicle can be a good idea for quick showers, it can start feeling dull and monotonous very soon. No doubt, you will find yourself yearning for something extra since the humble shower cubicle alone cannot give you the full relaxation and leisure that you seek after a long day. A bathroom is a place for more than just cleaning up. The shower cubicle cannot give you the full fledged bathing experience that will wash all of your worries away, in addition to the dirt and muck. However, a perfectly installed bathtub certainly can.
Hassle-Free Shower to Bathtub Conversion
In case you fear that a shower to bathtub conversion will ruin your bathroom or entail a tediously prolonged reconstruction, then you are mistaken. With amateurs, you always run the risk of sustaining damage, extra costs and prolonged work. But not with a household name like Five Star Bath Solutions of Oakville. No matter what our esteemed clients demand, we always prove ourselves up to the task.
We can deliver any project in just 24 hours. Who said that bathroom projects have to be painfully long, disruptive, and difficult? With a job well done in a short time frame of 24 hours, you can have your dream bathtub ready in next to no time. You can avoid the upheaval and extra costs that all homeowners dread by hiring the right professionals for the job. So when you think of bathroom remodeling, think Five Star Bath Solutions of Oakville. You can even improve the resale value of your home by transforming your bathroom with a shower to bathtub conversion.
Why Bathtubs?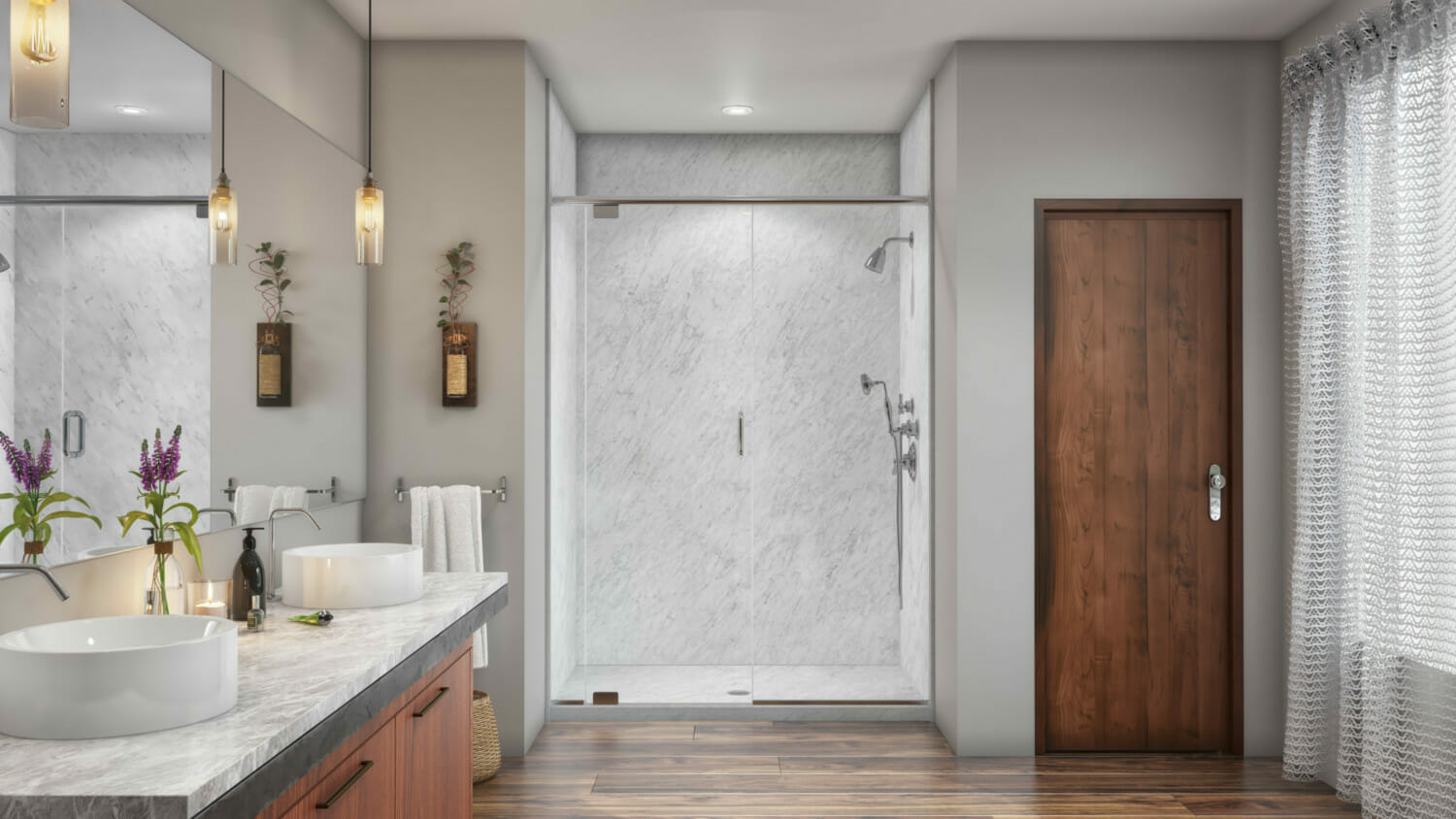 A bathtub provides the right ambience for a rejuvenating experience. Not only is it ideal for the ultimate bathing experience, it is also a viable choice for the elderly and those suffering from mobility issues. No need to stand for what seems to be an eternity under the showerhead. With a bathtub, you can savor a laid back approach.
Switching from a shower cubicle to a bathtub feels like switching from a cramped compact car to a regal limousine. Of course, the bathtub is a much cheaper option that is within your reach. Who says that fabulous luxury has to prohibitively expensive? The bathtub is an incredible source of comfort that you simply cannot deny to yourself. In fact, in this world of stress, overwork, and overload, the bathtub has become essential for reclaiming your health and wellbeing. Whenever you feel overwhelmed, you just need to step into your luxurious bathtub to recuperate and rejuvenate instantly.
Different Colors and Design Choices
At Five Star Bath Solutions of Oakville, a bewildering variety of the most stunning designs await you. No matter what your taste or your preference may be, you will find extensive choice in our extensive portfolio of exotic, premium and elegant designs.
Easy Maintenance
Besides delivering unprecedented performance, any great product should be low maintenance. This is exactly what we have in mind when installing your bathtub. The anti-microbial material prevents the accumulation of mold, mildew and other harmful organisms. This will reduce scrubbing and cleaning up to a bare minimum.
The high-grade acrylic material will keep your bathtub looking pristine and brand new for several years.
Superior Service
We believe in professionalism of the highest standard and unswerving commitment to quality. Our experts boast a full range of skills and expertise to deliver the toughest projects flawlessly. When embarking on a project as delicate and capital-intensive as bathroom remodeling, you should not rely on anyone less than the very best in the business. With us, you can have your premier bathtub model installed in just 24 hours without any problems.
Contact Five Star Bath Solutions of Oakville at (289) 206-1592 today for a FREE in-home consultation with our experts.