Minneapolis Complete, Professional Bathroom Remodeling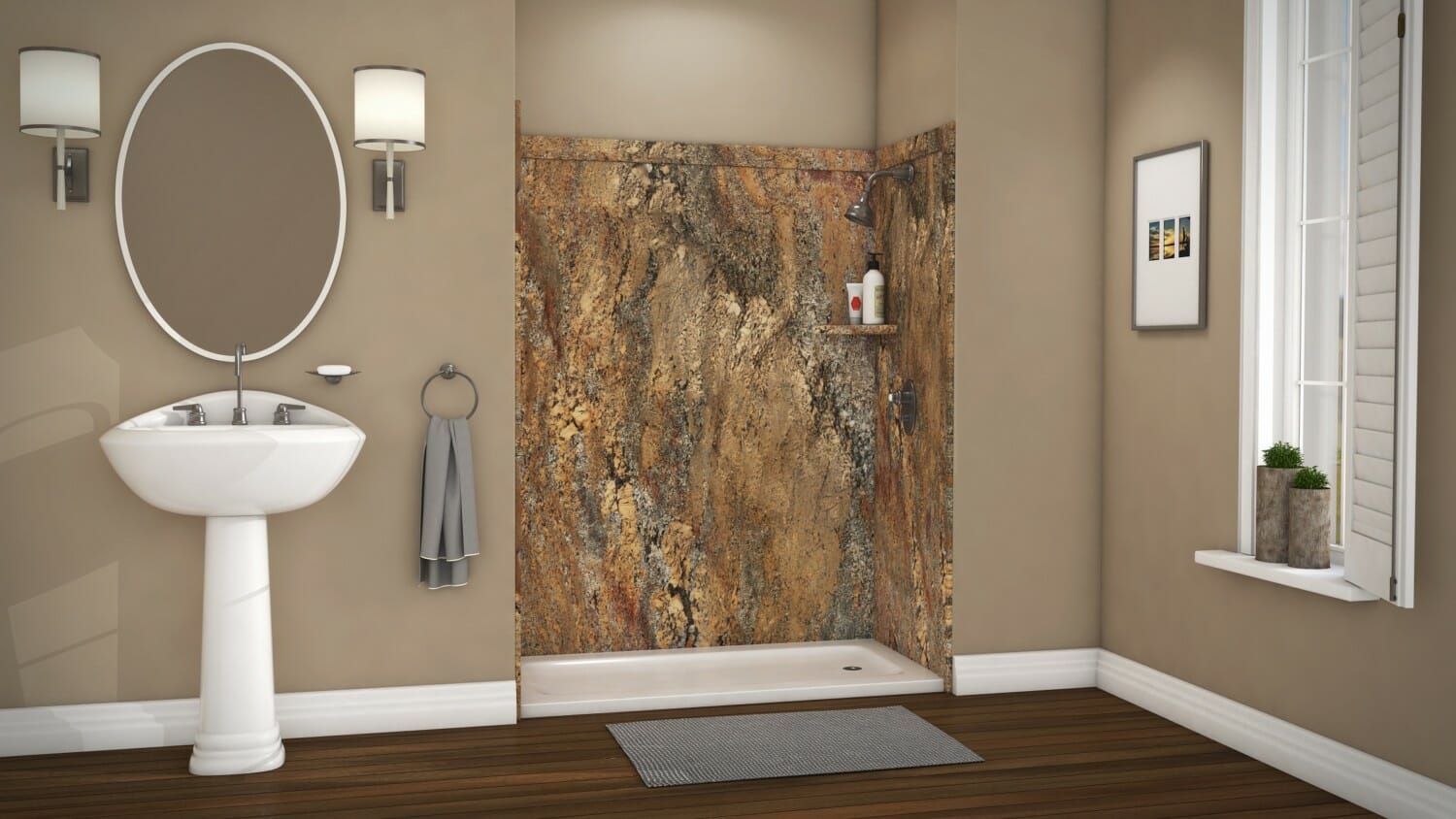 If you think that a bathroom makeover is a long and messy process, you can think again. We at Five Star Bath Solutions of Minneapolis will help turn all of your bathroom remodeling dreams into a reality. We have perfected the process of professionally remodeling bathrooms within 24 hours.
We don't cut corners, but make sure that all of our fixtures will continue to work fine long after we leave your premises. We also back our products with comprehensive warranties so that you will have complete peace of mind both during and after the renovation process.
We Offer Comprehensive Bathroom Remodeling Services
From installing walk-in tubs for the safety-conscious, to full-size shower wall surrounds and high-powered jetted bathtubs, we do it all. Five Star Bath Solutions of Minneapolis has the equipment, the technical expertise, and the experience to help you with even the most extensive bathroom remodeling project.
We stake our brand's reputation on the exceptional quality and performance of all of our fixtures and products. We try to ensure that our products require minimum maintenance so that you will be able to enjoy a nice hot soaking bath instead of cleaning the bathtub.
Our wall systems and our tubs can easily fit into a standard bathroom and also protect the walls and the floors from mold, mildew and water stains. No need to worry about cleaning those grout lines anymore!
We Guarantee Your Satisfaction
We at Five Star Bath Solutions of Minneapolis believe that customer satisfaction is just a stepping stone towards our ultimate goal of delighting our valued clients. This is why we offer, not just bathroom fixtures and products, but comprehensive long term solutions backed by lifetime warranties.
Our work actually finishes once we clean up your bathroom after remodeling it. We are always available to take care of any issues that might arise, and we will send in our team to take care of the issue as soon as possible. This way you can rest assured that your fixtures are fully backed by our team for the lifetime of the product.
It is our commitment to build long term relationships that define our unique customer-centric approach. We promise the following benefits:
Value-added products
High-quality materials
Beautiful and functional bathrooms in just 24 hours
Lifetime warranties on most of our products
Highly trained, skilled and experienced installers
Flexible payment options
Quality Based Service
We have been remodeling bathrooms for over a decade and have refined our methods and products. We have coupled our state-of-the-art equipment with unmatched expertise to create the most luxurious bathrooms you can imagine. We offer tasteful and creative fixtures that are as functional as they are beautiful so that your bathroom becomes your favorite room in the house.
Once you give us a call, you will be able to see firsthand how we have combined our technical brilliance with excellent workmanship. Once we are done, your bathroom will look like a fully functional work of art.
We Combine Experience With Creativity and Technological Brilliance
Over the years we have become a household name in the industry. From cutting edge technology to value-added features we have always tried to be better than everyone else in this business. Our efforts have paid off and we are now amongst the very first choices among homeowners who want to renovate and remodel their bathrooms. They trust us because we are the best professionals around.
We Offer Free Home Consultation Services
Five Star Bath Solutions of Minneapolis is always available for a free home consultation for your bathroom remodeling project. We assure you that we will do our very best to exceed all of your expectations.
If you are looking for a remodeled bathroom in only 24 hours, then call us at (612) 261-0101 today!