Kansas City MO Complete, Professional Bathroom Remodeling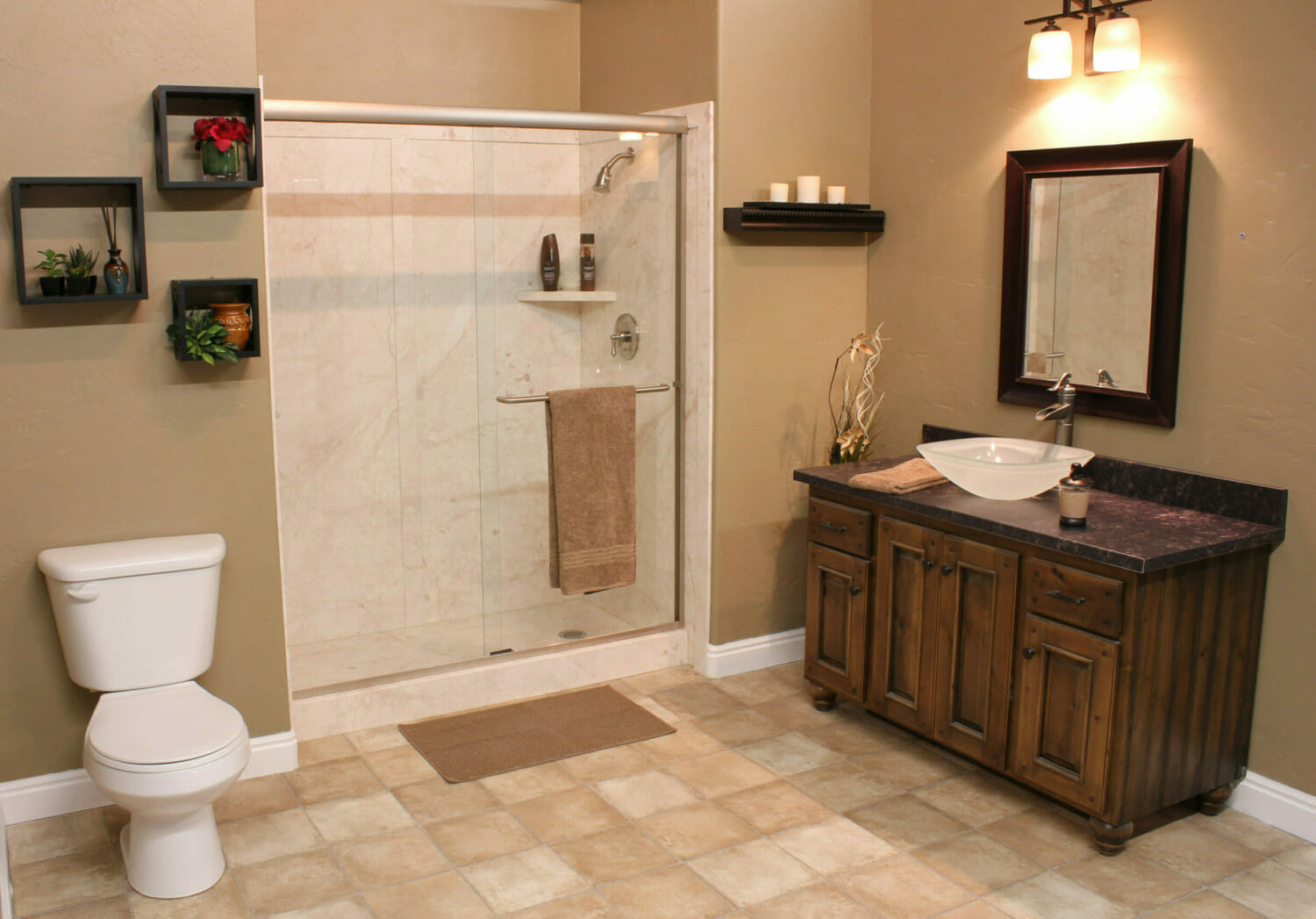 If your bathroom walls and floors look worn out, you need bathroom remodeling to revamp the looks. Finding time to execute such a project can be difficult, but now that you've reached Five Star Bath Solutions of Kansas City MO, you need not look any further.
Five Star Bath Solutions of Kansas City MO specializes in turning bathroom remodeling dreams into reality. With efficient installation procedures, the company finishes the most demanding remodeling projects in a day.
Our top-notch products include jetted bathtubs, deep soaker tubs, walk-in tubs, full-size showers, and more. Our unmatched wall systems are coated in an anti-mold agent to protect them from mold growth and water. Since they require minimal maintenance, you don't need to clean the walls too often. Our excellent workmanship and commitment often exceed clients' expectations.
Why Consider Five Star Bath Solutions of Kansas City MO?
Five Star Bath Solutions of Kansas City MO doesn't just offer bathroom services but redefine the concept of bathroom remodeling, letting you experience every stage of the journey. We prioritize long-term customer relationships, adding immense value to your bathrooms. Here is why you should consider us:
Highest quality material to manufacture bathroom products
Great offers
Highly affordable bathroom solutions
Lifetime warranty
Factory-trained, expert installers
Having executed hundreds of bathroom remodeling projects, we convert outdated bathrooms into luxurious and safe ones by adopting an innovative approach and unmatched expertise. The reason why people prefer us is our highly customized solutions. Before starting the project, we conduct in-depth brainstorming with our clients to understand what they need in the form of a free-of-cost in-home consultation.
Turning Your Bathroom Remodeling Dream Into Reality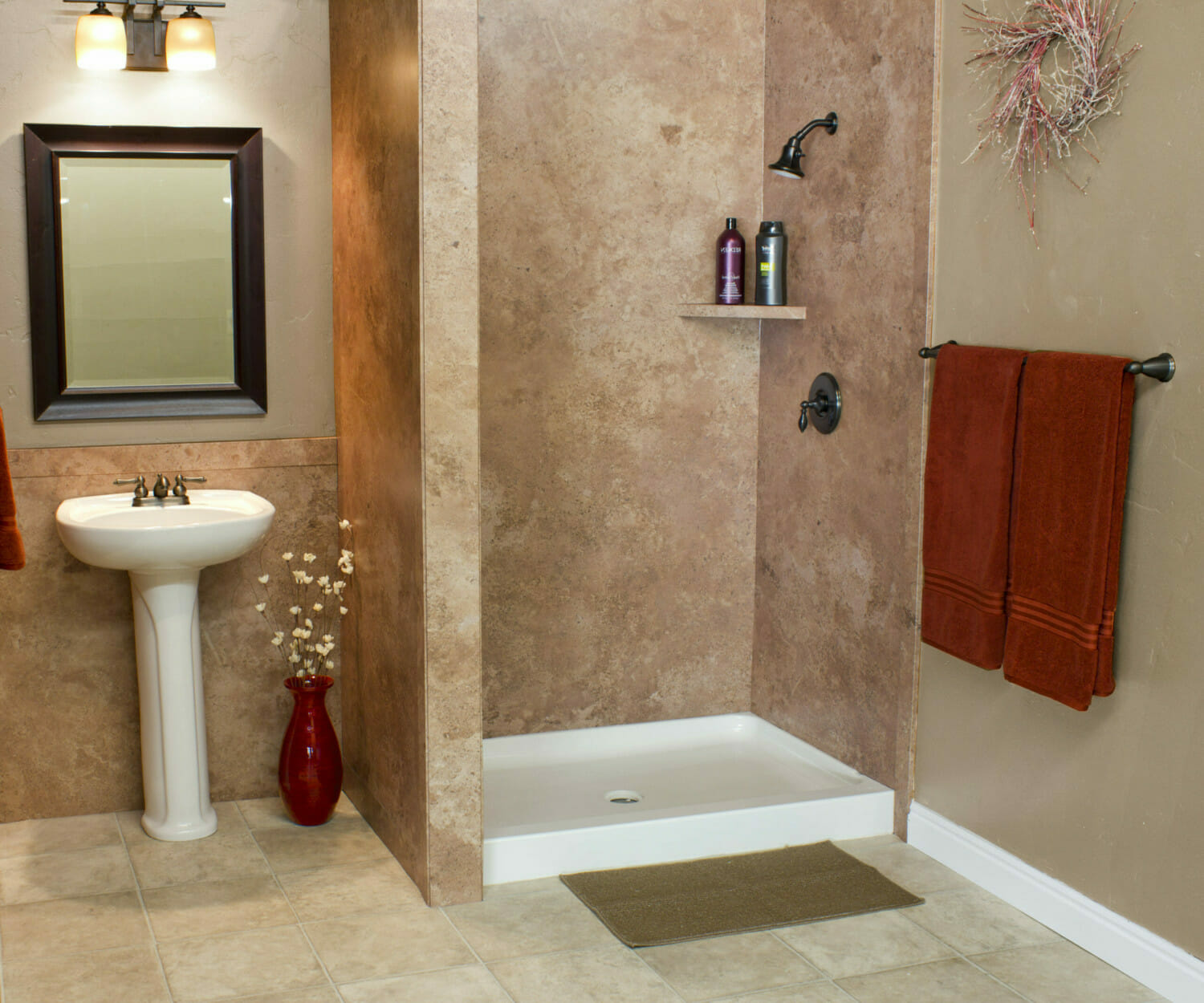 Our extensive bathroom remodeling experience, unmatched expertise, creativity, and state-of-the-art equipment all combine to deliver you the bathroom of your dream. Every customer has a different mindset and every case has its own complications, but our customer-centric approach makes it look remarkably easy. Everyone seems to love the transformations we deliver.
Instead of getting done as quickly as possible, we adopt a systematic approach. All you need to do is give us a call and our experienced professionals will be at your place to listen to your expectations and proceed accordingly. Instead of rushing in with bathroom solutions, we make sure your specific case offers a complete and personalized bathroom remodeling solution that will include everything from wall systems to fixtures and tubs to other products and accessories.
You will be amazed by how perfectly our products fit your style preferences despite being affordable. At all times, our expert team will be there to help you out. Not to forget, once you've agreed on a plan, we'll complete it for you in as little as one day.
Bathroom Remodeling Options
Five Star Bath Solutions of Kansas City MO caters to all different types of renovation needs, including complete bathroom makeovers and minor additions and transformations. We make use of durable and reliable materials to remodel bathrooms of different scopes and sizes.
Whatever you choose, our enthusiasm and dedication to the project will keep you coming back for every other bathroom job. Hence, whether you need to renovate the flooring, install a better bathtub or shower, or get the wall system modified, we've got you covered.
Schedule Free In-home Consultation
It's true that bathroom remodeling is a time-consuming and hectic process. However, an experienced player like Five Star Bath Solutions of Kansas City MO can get everything done within one day. It has the skills and technical brilliance to turn your bathroom remodeling into reality, and that too in style.
Try our free in-home consultation to get a better idea of our bathroom remodeling services and solutions. Rest assured that we'll start exceeding your expectations the day you get in touch.
To get your bathroom remodeled with Five Star Bath Solutions of Kansas City MO, call now at (816) 203-1215.