Kansas City MO Shower to Tub Conversions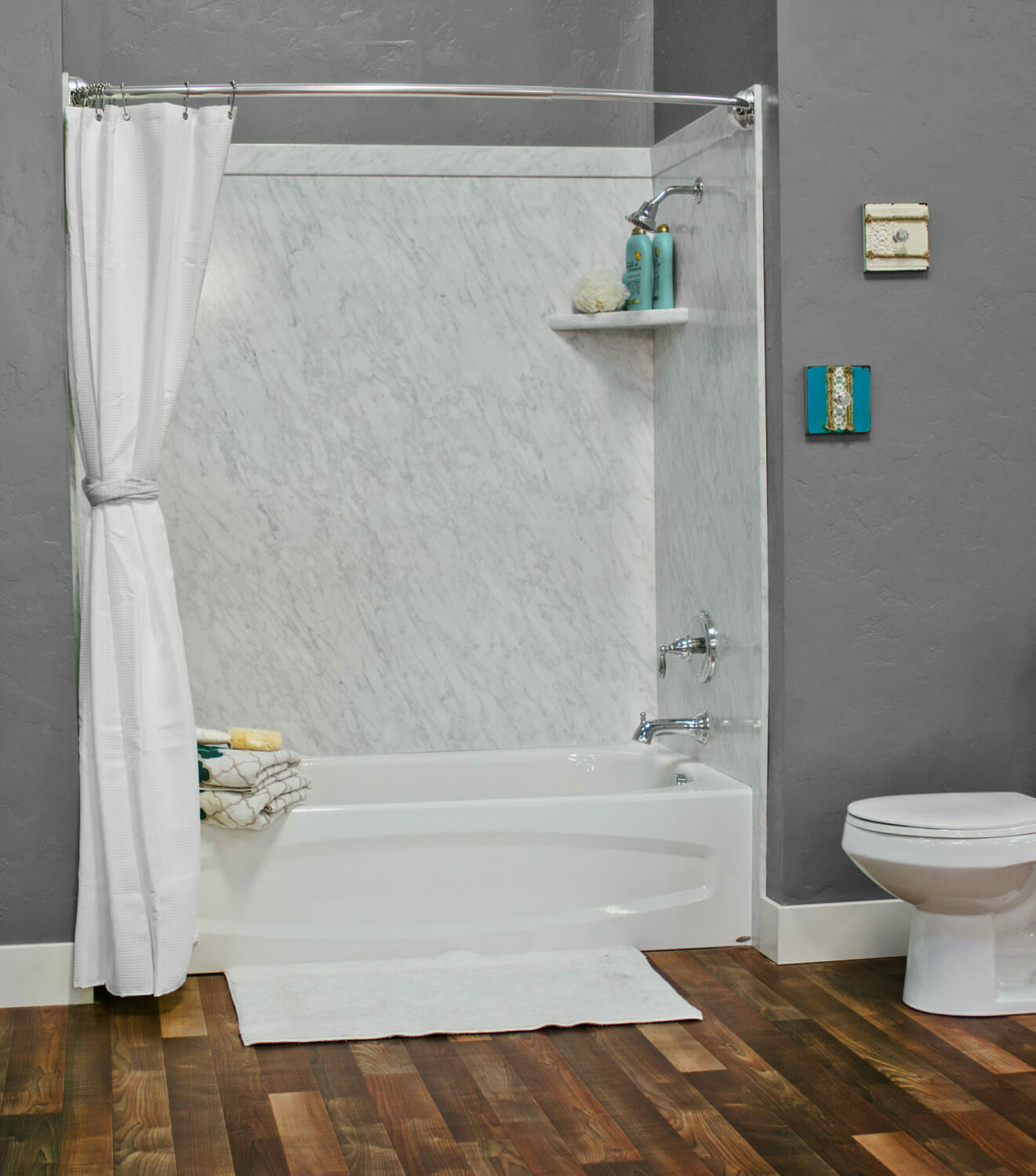 Your bathroom should be comfortable and relaxing. Five Star Bath Solutions of Kansas City MO provides you with a customized shower to tub conversion. We convert showers to tubs in a timely manner within your budget.
You do not want to hand the job over to just any company for shower to tub conversions because there is a risk that they can botch the job. Instead, you want to give it to a company with several years of experience in converting showers to tubs. Call Five Star Bath Solutions of Kansas City MO and you will not be disappointed. We use advanced techniques to ensure that your tub fits the surrounding walls and after that, we install and cleanup — and that just takes a day.
Results You Will Want to Show Off
One of the main reasons most homeowners feel uneasy with the idea of installing a bathtub is that they are high maintenance. Bathtubs designed by Five Star Bath Solutions of Kansas City MO require minimal maintenance.
We have coated our bathtubs with our special anti-microbial protection, thus making cleaning your bathtub a breeze. Mildew, mold, and other types of microbes will be the least of your worries with our bathtubs. Everything from the tub, the surrounding walls, and other accessories will be clean.
Our professionals have complete knowledge about the installation process due to their vast experience in converting showers into tubs. When we are working on your project, you can go about your day because we will try our best to keep the interruption as minimal as possible, so you will not be bothered.
Once the project is completed, we will clean up everything. It will be like we were never there. You are important to us. That is why we pay special attention from start to end to ensure you remain satisfied throughout the entire process. After you have approved the design, the installation process will begin.
You can visit our website or contact Five Star Bath Solutions of Kansas City MO today to learn more about our shower to bathroom conversions. Our customer service representatives are always ready to answer your questions and provide you with a free, in-home estimate.
Have a Safe, Relaxing, and Enjoyable Bath Every Time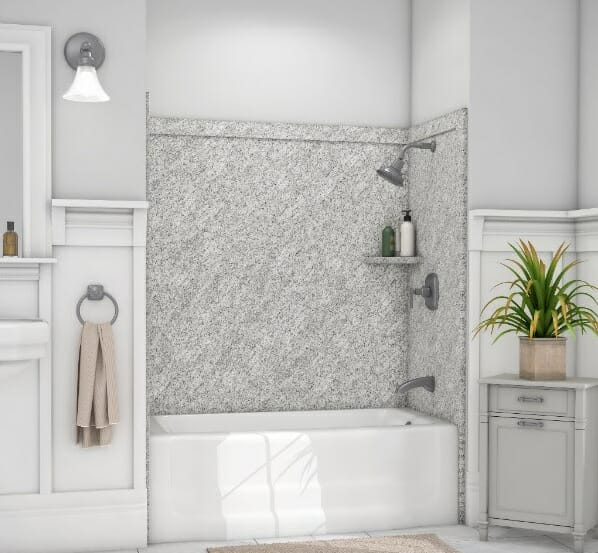 Showers are unsafe, as they can be slippery, especially for senior citizens. Renovating a shower to a bathtub will provide you with a safe bathing experience. You can climb into the bathtub after a long grueling day to relax. Five Star Bath Solutions of Kansas City MO can convert your shower into a stylish and user-friendly bathtub.
Regardless of the complexity of the shower to tub conversion project, it will take our team just one day to install it. When we are finished with it, your bathroom will become one of your favorite rooms in your home.
Our process involves using high-quality materials to design a bathtub that you will look forward to using. Our team will replace your current shower with a premium quality new bathtub. You can expect the job to be done quickly. In comparison to traditional bathtub installations, ours is done in a timely manner.
Our experts will customize your bathtub according to your needs and requirements. We will take pictures of your bathroom and take detailed measurements of the area where you want us to install the bathtub. Next, we will design a bathtub that will fit perfectly into the area but will also convey your personality and style.
A Valuable and Affordable Addition to Your Bathroom
Five Star Bath Solutions of Kansas City MO offers affordable and high-quality shower to tub conversions. We design every bathtub with durable acrylic to ensure it lasts you many years.
We also create them from a non-porous material, which allows them to withstand any temperature and eliminates the need for maintenance.
When you hire us, you will receive an array of color and style options. Since you will have loads of options, finding your perfect bathtub will be easy. We offer the highest quality standards at an affordable price and offer a limited lifetime warranty.
Contact Five Star Bath Solutions of Kansas City MO right now to schedule a free consultation for your shower to tub conversion.