Toronto East Walk-In Tub Installers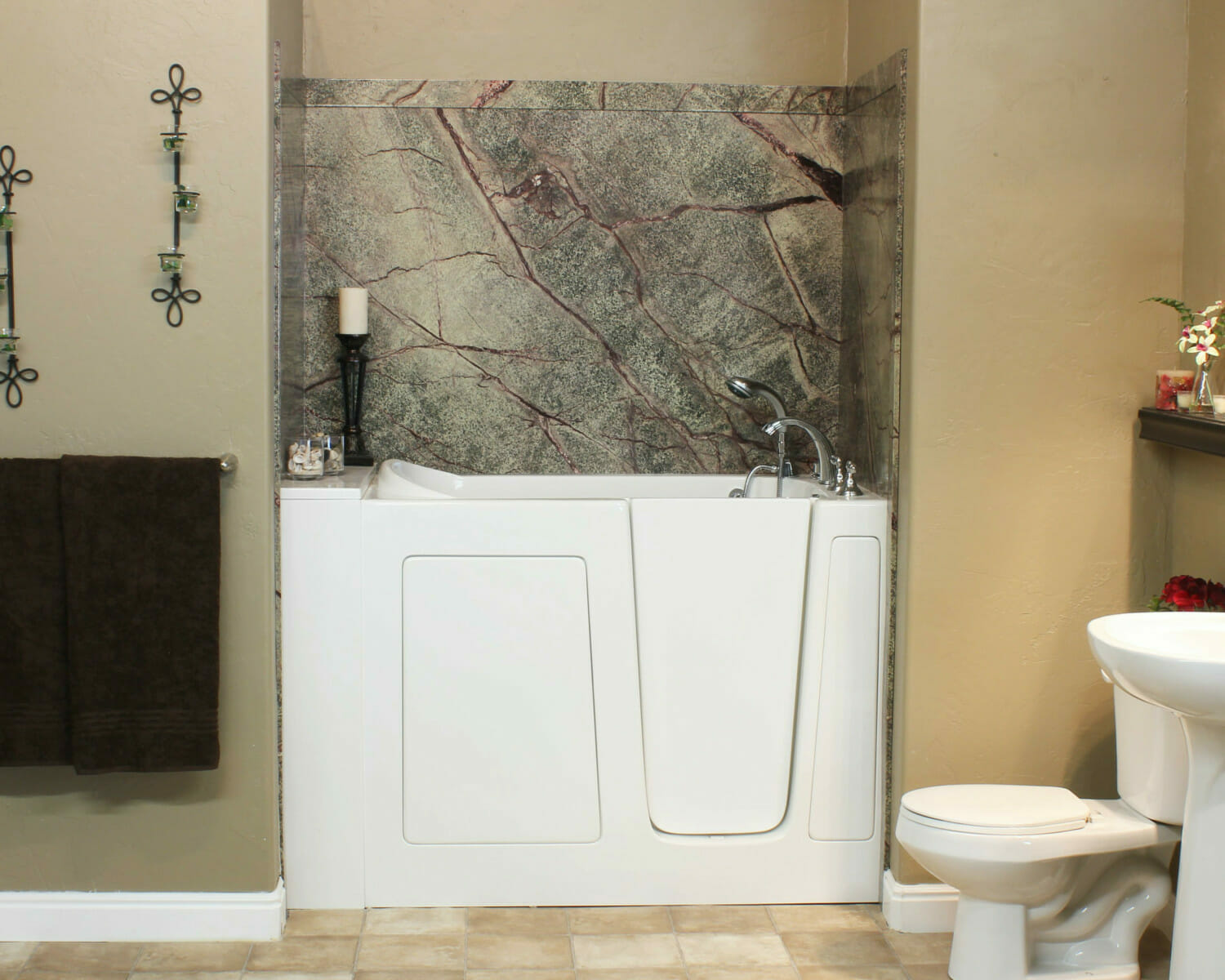 Bath Solutions of Toronto East provides a variety of walk-in bathtubs. Our walk-in tubs have many comfort and safety features. You can select a bathtub that perfectly meets your existing needs and budget.
Guaranteed Product Satisfaction
At Bath Solutions of Toronto East, we strive to ensure complete satisfaction to our customers. Our walk-in tubs come with a lot of different luxury features including aromatherapy and hydrotherapy. When it comes to comfort options, our walk-in tubs are simply the best.
You can select from a range of different luxury features that help in creating a spa-like experience at home. Massaging water jets and heated seat and backrest provide the most comforting bathing experience.
Lifetime Guarantee
We are confident that our walk-in tub will provide lasting comfort and convenience. That's why we provide a lifetime guarantee on all our products. You can rest assured that our walk-in tubs won't discolor, chip, crack or develop any other defect. In case the bathtub develops any kind of manufacturing defect, we are willing to replace the product free of cost to you.
Ultimate Safety Features
Walk-in tubs from Bath Solutions of Toronto East have different safety features. The bathtubs have built-in grab bars, low step-in, leak-proof side door, and anti-slip surfaces. They are ideal for people with mobility limitations. The safety features of the bathtub also make them perfect for seniors.
Walk-In Tub/Shower Combo
Our walk-in tub/shower combo allows you to enjoy the benefits of a quick shower as well as the comfort of a bathtub. The combo comes with a lot of luxury features. Every combo includes a leak proof side door, a shower wand, easy-to-reach controls, and a personal hygiene bidet. The variety of luxury and convenient features will help relieve your senses and boost your energy.
Our bathtubs include the following features:
Anti-microbial properties
High-quality acrylic surface
Low step threshold
Aromatherapy systems
Massaging air jet systems
Handheld shower nozzle
Heated seat and backrest
Easy to use faucet handles
Minimum waiting time due to fast flow drain
Multiple color options
Leak proof side door
Fits in most tub openings
Relaxing and Comforting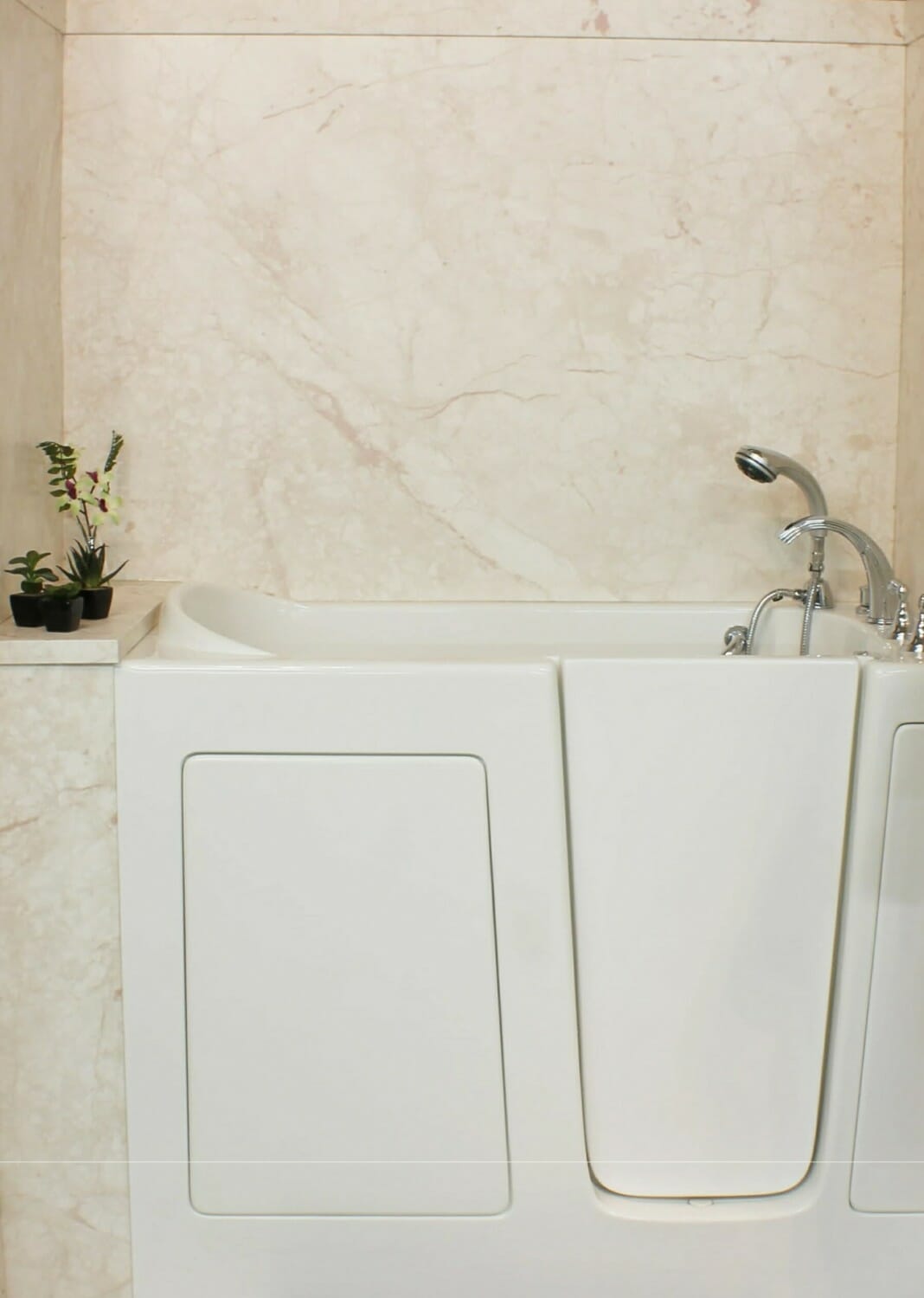 When you install our walk-in bathtub, you can turn your bathroom into a relaxing and comforting place where you can indulge in a warm bubble bath. Not many bathtubs can compete with our product when it comes to luxury and comfort features.
Walk-in bathtubs from Bath Solutions of Toronto East are safe and relaxing. You can treat yourself to a perfect bath with our state-of-the-art bathtub. Our bathtub is more relaxing, comforting, and hygienic compared to traditional bathtubs.
Clean and Hygienic Bathtubs
At Bath Solutions of Toronto East, we strive to offer comforting bathtubs. Our bathtubs have high quality, acrylic surfaces. The non-porous surface of the tub prevents the build-up of dirt, dust, and grime.
Also, our walk-in tubs feature anti-microbial properties restricting the growth of mold and mildew. This ensures a perfectly clean and hygienic bathing environment.
Same Day Walk-in Tub Installation
Bath Solutions of Toronto East provides same-day bathtub installation. Our skilled and experienced walk-in tub installers can quickly install the bathtub and they can quickly clean up the mess after installation.
Contact Bath Solutions of Toronto East for a FREE in-home consultation. We can offer you expert advice regarding walk-in tub installation. To get in touch with our experts, you can call us at (416) 777-2284.