Oshawa Complete, Professional Bathroom Remodeling
Our Process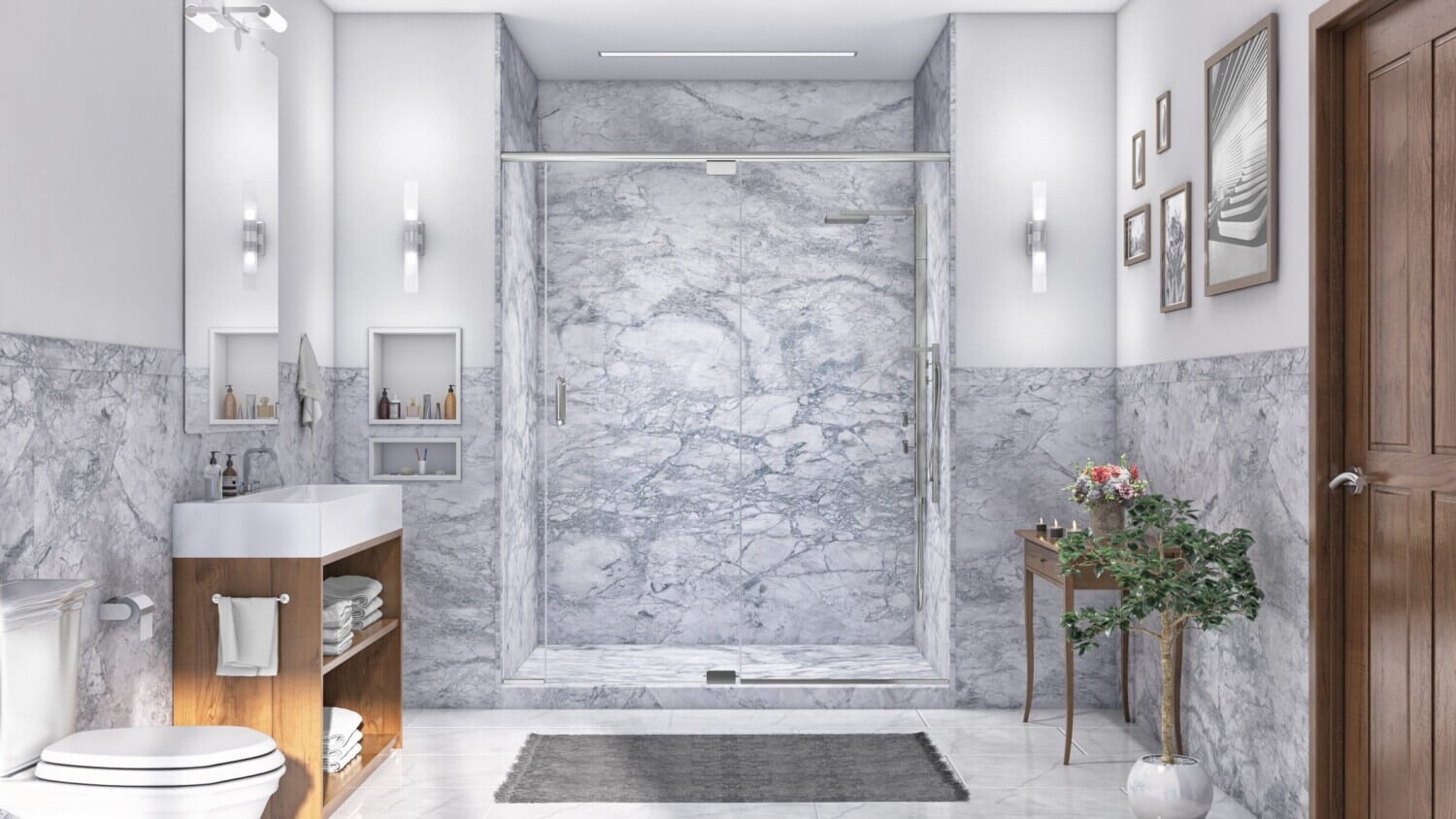 Bathroom remodeling requires thorough planning and experienced installation from professionals. Five Star Bath Solutions of Oshawa transforms old, weary spaces into new, stylish ones while keeping the functionality in check. We specialize in recreating dream bathrooms for all our customers using quality products and proprietary installation.
We understand how hectic remodeling projects can get, but we avoid unnecessary steps to make the process hassle-free. Our process is simple and keeps you in the loop throughout. We remove old bathroom fixtures and materials and replace them with new, innovative solutions. You can choose products from our wide range of options in numerous colors and designs.
Let's look at all the steps in the bathroom remodeling process when you choose us as your contractor.
In-Home Consultation
Before starting the renovations, we set up an in-home consultation for all clients. Our consultant will walk you through the entire remodeling process and help you design your new bathroom space during the meeting.
After all the products are chosen, you'll get a detailed estimate of the complete remodeling process. Our estimator can help you choose affordable products if you're on a tight budget. We want you to make the most of your money.
Accurate Measurements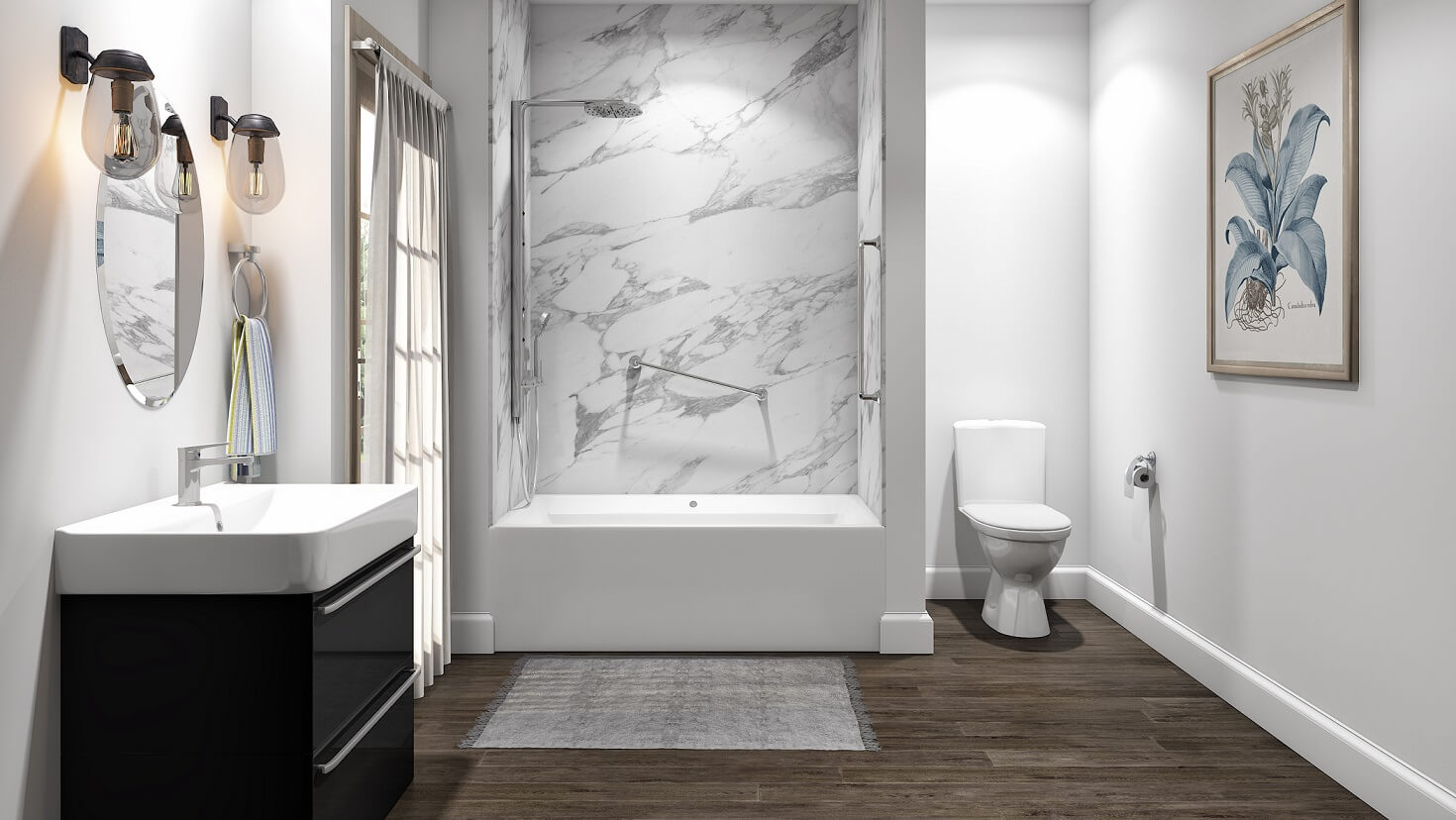 After giving you a detailed quote for the remodeling process, our estimator will survey your bathroom and take accurate measurements of the entire space to ensure all products are a perfect fit. We want you to have a personalized bathroom space unlike any other.
We don't want you to have the same bathroom solutions that everyone else does. We believe in making each project unique and personal. You can enjoy a dream bathroom with Five Star Bath Solutions.
Trustworthy Installation
We ensure that all installers undergo extra training so that you get the best possible results from our remodeling services. Only hand-picked members are chosen to work on your project so that you can expect a picture-perfect bathroom.
The best part is that our installation is fast, hassle-free, and doesn't affect quality. We pay extra attention to small details to ensure everything is perfect in your new space.
Book Your Free Consultation with Five Star Bath Solutions
Thanks to our top-notch products and excellent integration, we have reached the top of the remodeling industry. We strive to make customers happy with our work by turning their dream bathroom into a reality.
Get in touch today by calling (365) 300-8403 to book your free in-house consultation. We can't wait to work with you!