Oklahoma City Complete, Professional Bathroom Remodeling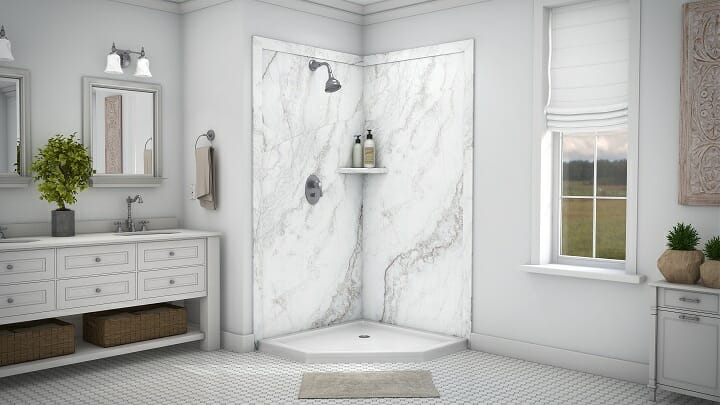 Are you looking for the perfect bathroom remodeling in Oklahoma City? Try Five Star Bath Solutions of Oklahoma City for the ideal renovation experience. We have a team of local experts that provide optimal quality and improved efficiency. Our customers are happy and always come back for another bathroom remodeling project.
Turning Dreams into Reality
Do you believe that an ideal bathroom is your dream? We will help you to achieve this dream. Our professionals have been turning the dreams of our customers into reality for many years. You can rely on Five Star Bath Solutions of Oklahoma City.
We can create a great bathroom because we understand how it should be designed combining art with functionality. Our experts have prior experience in Oklahoma City and are always looking to offer you the best bathroom remodeling. With our quick turnaround period, you are able to quickly implement your plan and start living in the house that has an amazing bathroom.
Five Star Bath Solutions of Oklahoma City will surely offer you a dream renovation experience. You will find that your bathroom has completely transformed. With our 24-hour solutions, you can start to enjoy a better place after just a single day of the actual renovation plan.
Excellent Service
Are you afraid that you may not choose the right company for bathroom remodeling? Why not try the excellent services offered by Five Star Bath Solutions of Oklahoma City! Our professional installers offer high-quality solutions. We create long-term relationships with our clients and ensure that they are happy with our work.
We also offer some amazing advantages such as:
High quality building materials and fixtures
Great discounts through our partners
Single-day bathroom remodeling
Certified professionals
Ideal Bathroom Remodeling
Five Star Bath Solutions of Oklahoma City makes sure that you get a great bathroom remodeling experience. Our experts focus on delivering customer-oriented solutions. Therefore, they work directly with you and find out what you have in your mind in terms of an improved bathroom. Then they incorporate your ideas, in order to create a customized solution in each situation.
Great Standards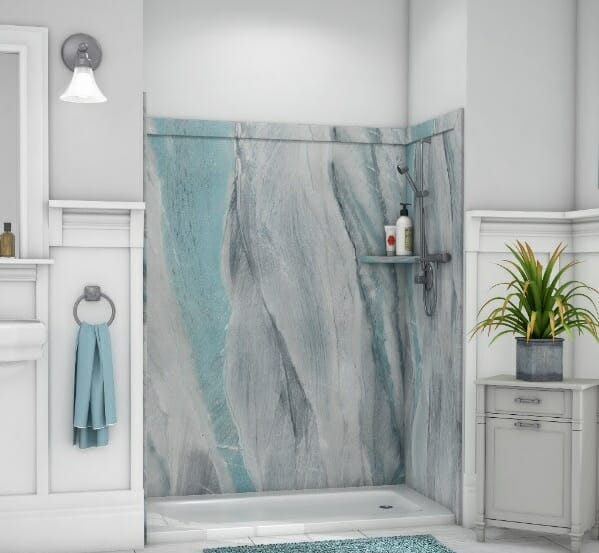 Five Star Bath Solutions of Oklahoma City cares about your renovation needs. We provide you access to the best local installers and plumbers. This guarantees that you are able to achieve the ideal vision that you have in your mind. The use of the best industry practices ensures that our expert staff is able to offer you the top service standards.
Our designers start the process by thoroughly understanding what you have in mind for a renovation project. This, essentially, is the basis of creating the best bathroom remodeling. A smooth designing process allows you get the premier renovation in a shorter time frame.
Five Star Bath Solutions of Oklahoma City has built relationships with top notch vendors in the industry. We recommend high-quality fixtures and supplies to our clients. You cannot go wrong with any of the available options since they are all certified and guaranteed to work in the setting of your particular bathroom project. We also create solutions that strictly adhere to your available budget.
Household Identity
Five Star Bath Solutions of Oklahoma City has a household identity in Oklahoma City. Our name is renowned for taking care of all your bathroom remodeling needs. Our household identity gives confidence to our customers, who then will take bold decisions and achieve the best renovation experience.
Our brand identity allows you to remain carefree when you have awarded us a renovation project. Our professional installers will make sure that you are not disappointed with any aspect of the makeover.
Versatility of Makeovers
Five Star Bath Solutions of Oklahoma City is more than capable of completely transforming your bathroom. However, we also carry out smaller projects. You can contact us if you are looking for an improvement on your current bathtub or the shower fixtures and plumbing.
Regardless of the tasks, you will always receive world-class support and ideal use of the available supplies and fixtures.
Free In-Home Consultation
Not sure about the renovation? Five Star Bath Solutions of Oklahoma City takes away all your worries with our free in-home consultation. Our experts visit your home and discuss with you the finer details of your bathroom remodeling needs.
We are available at (405) 266-1883 and are always responsive. Contact us now and start your bathroom remodeling!