Macomb Walk-In Tub Installers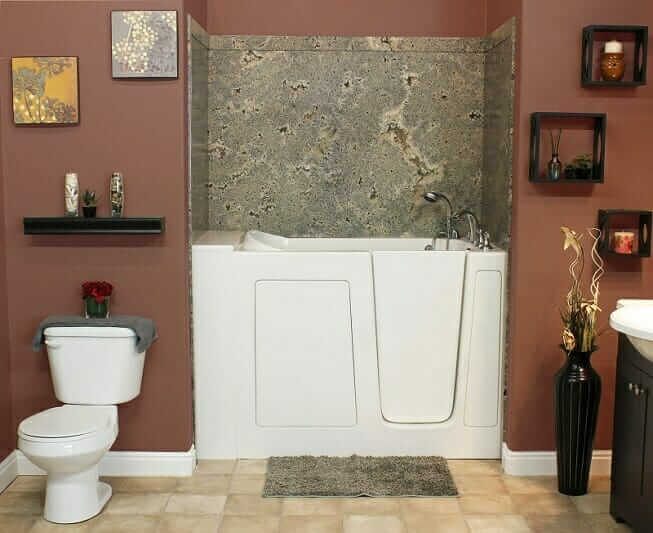 Do you want to bring more comfort, convenience, and luxury to your bath experience? If so, you should let Five Star Bath Solutions of Macomb make your dream come true. Our walk-in tubs are functional and elegant.
Maximum Safety and Relaxation
At Five Star Bath Solution of Macomb, we strive to provide the ultimate satisfaction to our customers. All of our walk-in bathtubs are made to fulfill the safety and convenience needs of the customers. We offer a variety of safety features such as leak-proof side doors, anti-slip, grab bars, and other features. We can also add customized safety features such as grab bars, built-in seats, and other ADA-compliant safety equipment.
The safety features can either be freestanding or incorporated into the existing shower area. You can count on our walk-in tub installers to design a bathtub that perfectly fit with the safety needs of the seniors.
Premium Quality Products
Our walk-in bathtubs have high-quality acrylic material. The non-porous, antimicrobial surface of the tub minimizes the buildup of mold, mildew, bacteria, and other harmful microbes. As a result, they are more hygienic and easy to clean as compared to traditional bathtubs. You will spend more time relaxing in the tub, and less time cleaning it.
Valuable Features
At Five Star Bath Solutions of Macomb, we believe that our customers deserve nothing but the best. That's why we offer premium quality products that are not just appealing, but fully functional as well. Here are some of the value-added features of our high-quality walk-in bathtubs.
Aromatherapy and Hydrotherapy systems
Air jet systems
Multiple color options
Anti-microbial properties
Easy access due to low step threshold
Heated backrest and seat
Handheld shower nozzle
Hassle Free, Same Day Installation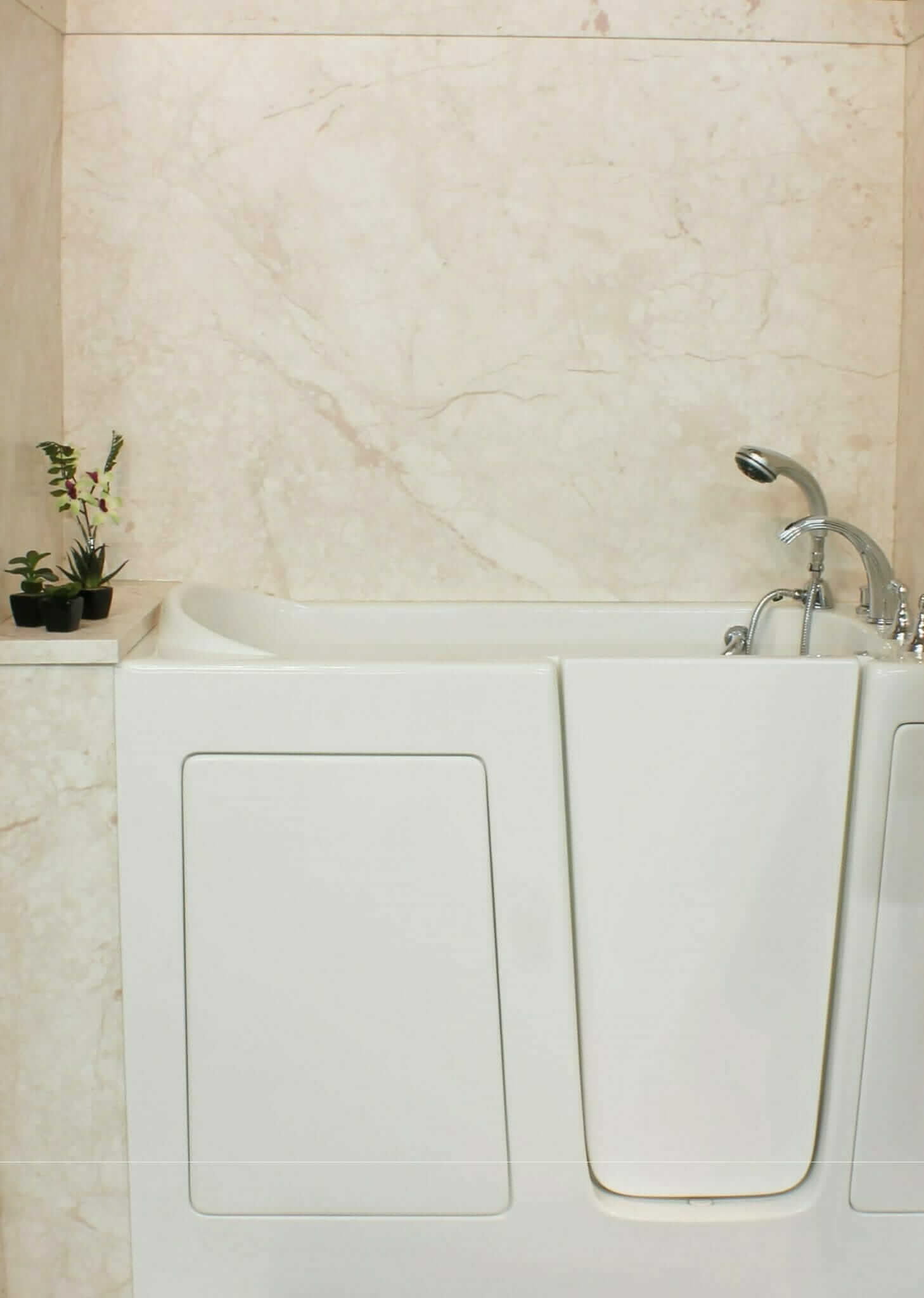 At Five Star Bath Solutions of Macomb, we value the time of our customers. That's why we provide same day installation services. Our experienced walk-in tub installers will do a great job without leaving any mess. You can have a completely pleasant experience when you contact us for installation of the walk-in bathtub. We are determined to make your bathroom safer, more hygienic, and a relaxing place in the house.
Provide Therapeutic Benefits
Our state-of-the-art bathtubs provide therapeutic benefits. They are designed to provide the ultimate in comfort and convenience. The walk-in tubs feature one-of-a-kind hydrotherapy system. You can create a spa-like experience by selection options such as massaging water jets and much more. Using the therapeutic features of the walk-in bathtub will result in increased relaxation, improved mood, and less stress.
Wide Variety of Products
We strive to make sure that our bathtubs meet the specific needs of our customers. We believe that each of our customers has different preferences when it comes to walk-in bathtub installation. That's why we provide a range of options to our customers.
You can select from a wide range of color, style, and design options. We are confident that you will be able to select a bathtub that will meet your exact needs. Whether you want a modern design or traditional bathtub, you can find the perfect one for your bathroom when you contact Five Star Bath Solutions of Macomb.
Free Consultation
Our experienced walk-in tub installers will provide you FREE, qualified advice to improve the accessibility, safety, and luxury of your bathroom. We can provide you expert advice and guidance in selecting the best color, design, and style. Contact Five Star Bath Solutions of Macomb at (586) 200-6246 today to schedule a free consultation.