Louisville Complete, Professional Bathroom Remodeling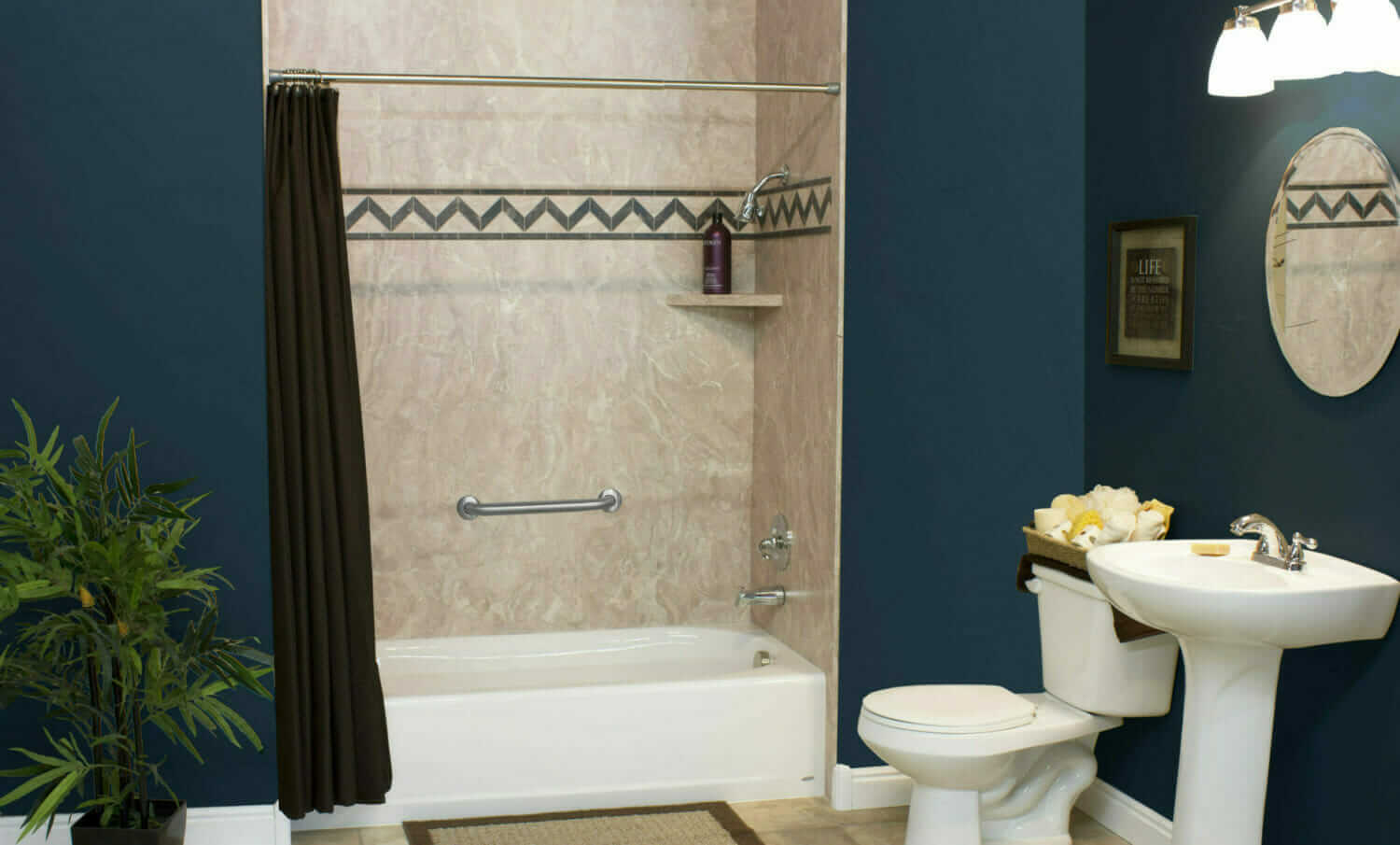 Bathroom remodeling can be stress free if you choose Five Star Bathroom Solutions of Louisville for the job. We are experts in completing bathroom remodeling jobs in less time. What's more is that we help you bring your dream bathroom to life.
We use innovative technology and specialized techniques to design bathrooms that are spectacular. Just give us a chance and we will transform your bathroom into an impressive space that is both functional and appealing.
Our expertise in bathroom remodeling is what makes us the go-to service provider in Louisville. Whether you want to add a gorgeous Jacuzzi to your bathroom space or you are looking for a new shower, we can do it all without any trouble.
Cutting-Edge Wall Systems for the Modern-Day Bathroom!
Our team is highly experienced and able to handle any type of bathroom remodeling job. When it comes to wall systems, we are experts in it too. We can install the highest quality wall systems that are not only easy to manage, but quite low maintenance, offering you superior satisfaction.
With our wall systems in place, you no longer need to spend hours scrubbing the walls in a bid to make them look clean. What's more is that we only choose the best materials for your bathroom so you do not have to worry about mold growth.
Customer Satisfaction – Guaranteed!
Five Star Bath Solutions of Louisville offers supreme satisfaction to customers. We ensure that all our customers are satisfied with the job. Our aim is to build a lasting relationship with our customers so we can continue to excel. We promise to:
Help you save money
Get aesthetically appealing and fully functional bathrooms in just a day
Receive service from professionally trained and experienced staff
Offer budget-friendly remodeling
Make use of top-of-the-line materials
Give you impressive discounts on our services
We give your Bathroom a Fresh New Look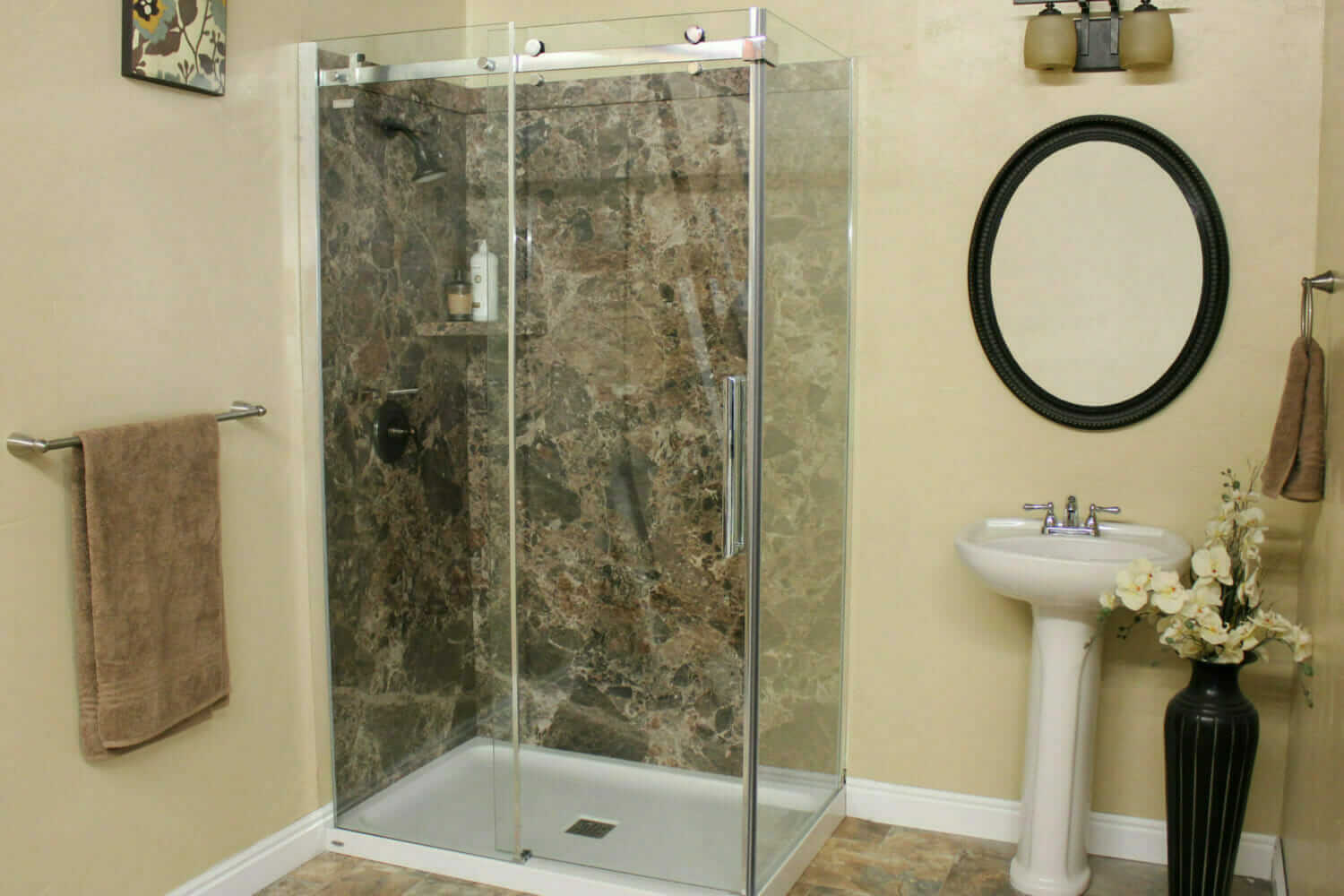 With years of experience in the field, we have the ability to complete even the most complex bathroom remodeling projects. Our creativity, vision, and skills make us the go-to bathroom remodeling experts in Louisville. When starting a project, we approach it with a customer-centered approach so the end result is always perfect.
Our team of professionals is skilled and experienced in handling all types of bathroom remodeling jobs. Every job that we take is completed in record time and with unmatched finesse. With the help of our talented team and professional services, you will end up with a bathroom that is simply flawless!
One Stop Bathroom Remodeling Service Provider!
Five Star Bath Solutions of Louisville is a complete bathroom remodeling company offering an extensive range of service solutions. Whether it is a simple upgrade or a complex renovation, we can handle it in the most professional manner.
When you call us, we send over our experienced consultants to your home. These experts discuss your needs and desires to come up with a plan that fits you the best. Even when it is time to decide the budget, our team puts you first.
No matter what budget you have, we help build a bathroom that matched the one in your mind. When given the job, our team takes care of everything from the start. From choosing the right accessories to creating a design sketch, we do it all. We also stay in touch with you throughout the project, ensuring you are 100% satisfied with the outcome.
Satisfying Homeowners for over a Decade
When it comes to doing the job right, we are the go-to company in Louisville. We head into every project with one aim; customer satisfaction. We have been servicing homeowners for over a decade and have been successful in winning their hearts.
Our service solutions are not only high quality but also reasonably priced. So, don't get stressed over the budget because a beautiful looking bathroom is easy to get.
Floor to Ceiling Remodeling Done Right!
At Five Star Bath Solutions of Louisville, we can complete any type of remodeling job. Even if you only need a new bath, we can do it for you in less time than any other renovation company. We are capable of handling all types of bathroom remodeling projects regardless of their size.
Our specialty lies in bathtub and shower conversion, full bathroom redesign, bathroom flooring, and much more. In order to ensure long lasting results, we only use quality products backed by warranties. Five Star Bath Solution of Louisville is a complete bathroom remodeling company that you can trust with your eyes closed!
Call us at (502) 200-1132 and schedule a free in-house consultation today!