Edmonton Walk-In Tub Installers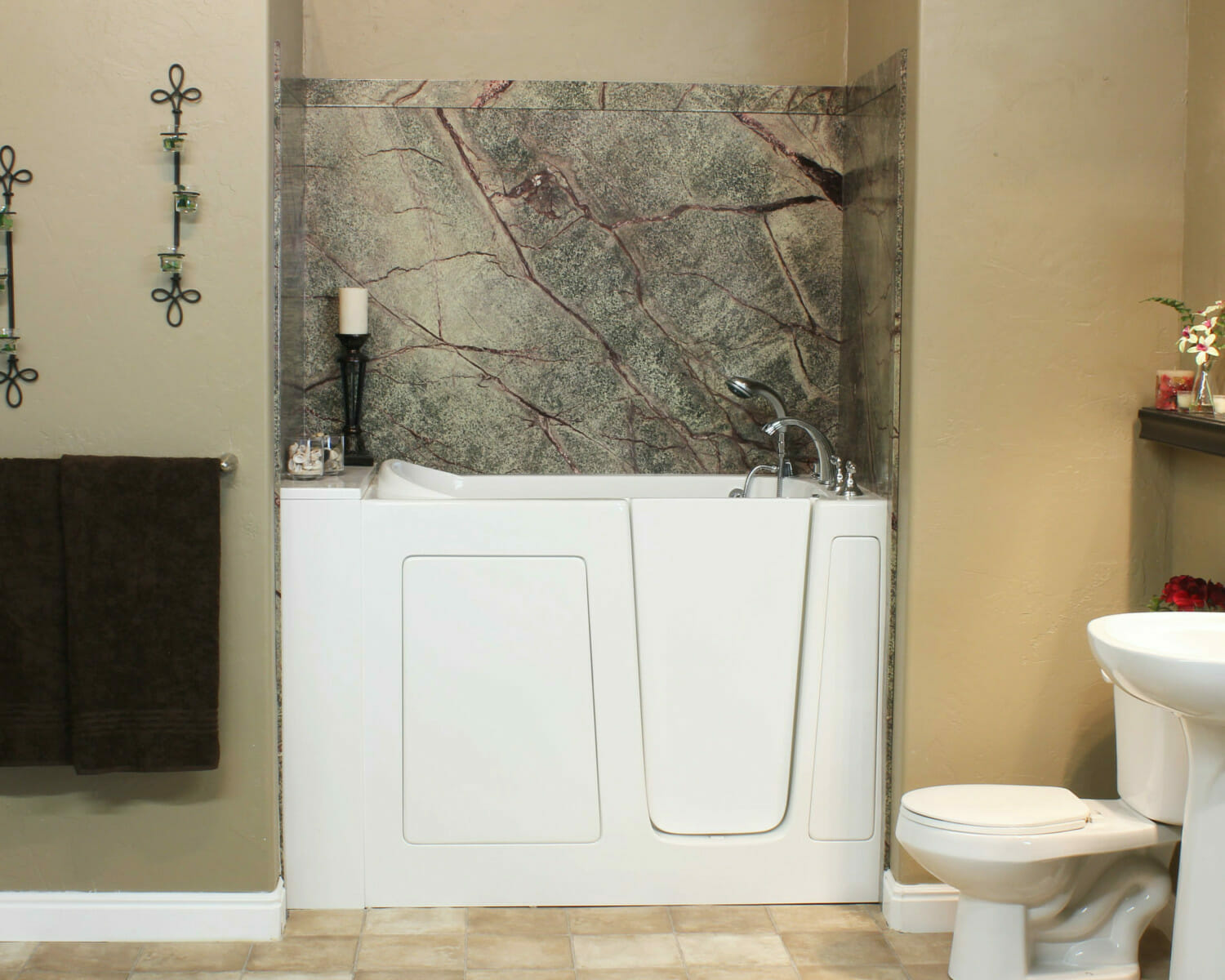 Are you concerned about your out-of-date bathroom design? Bath Solutions of Edmonton can transform your bathroom. We have a team of highly experienced bath installers who can do a wonderful job installing a walk-in tub that can perfectly meet your design and budget requirements.
More Clean and Luxurious Bathroom
Our walk-in tubs have many safety, comfort, and luxurious features. The walk-in tubs are more hygienic and healthy than traditional bathtubs. The anti-microbial properties of the bathtub restrict the formation of mold, mildew, and other types of pathogens.
Optimum Safety Features
Our bathtubs have optimum safety features including anti-slip surfaces, built-in grab bars, and low step-in access. Moreover, the leak proof door allows easy and safe entry into the bathtub. This makes our bathtubs ideal for seniors and people with mobility limitations.
Our walk-in tubs can be found in many senior homes in Edmonton. Our tubs feature easy and safe entry and exit. They can perfectly fit with the aging-in-pace design concepts of the existing bathroom. This ensures a safe and secure bathing experience for seniors.
Quick and Worry-Free Installation
When you contact Bath Solutions of Edmonton for bathtub installation, you can rest assured that the installation process won't be messy or long. We can convert the bathroom in just one day. What's more, our bathroom installers can complete the installation without leaving any mess. Therefore, you don't have to wait long to enjoy your new bath.
Large Variety of Bathtubs
At Bath Solutions of Edmonton, we have a large variety of bathtubs. We can help you select the best style, color, accessories, and size of the tub. Our products are infused with anti-microbial properties. This restricts the formation of mold and mildew.
All of our bathtubs are made of durable acrylic material. The non-porous surface of the bathtub prevents the buildup of dirt and grime. You will spend minimum time cleaning and maximum time enjoying a luxurious bath.
Walk-In Tub/Shower Combo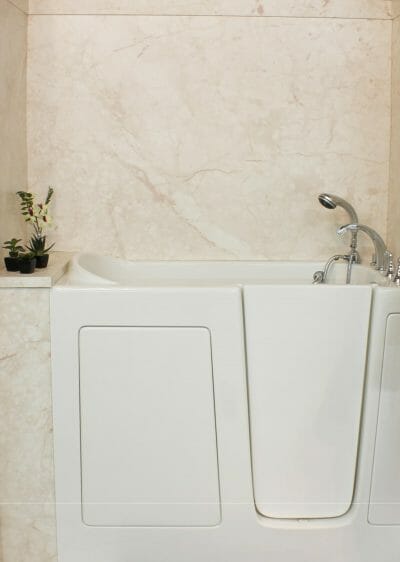 Our walk-in bathtub/shower combo is the best choice for people who want to enjoy the comfort of a bathtub without giving up the convenience of a quick shower. The combo comes with many features such as a hydrotherapy system, easy-to-reach handles, convenient and safe access, massaging water jets, and much more. When you install a walk-in tub from Bath Solutions of Edmonton, you will enjoy a soothing spa-like experience in your home.
The highly upgraded bathtub comes with a lot of luxury and safety features such as:
Aromatherapy and hydrotherapy systems
Anti-mold and mildew properties
Easy access due to low step threshold
Heated backrest and seat
Massaging air jet systems
Friendly faucet handles
Fits in most tub openings
Handheld shower nozzle
Minimum waiting time due to fast flow drain
Different design and color options
Lifetime guarantee on the door seal
Free In-Home Consultation
Contact Bath Solutions of Edmonton for a FREE in-home consultation. Our courteous and experienced design consultants will come to your home to learn more about your needs. Once they know your exact design preferences and budget, they can offer you a solution that will perfectly meet your needs. We can help you at every stage of the process making it highly convenient for you.
For more information about walk-in tub installation, contact Bath Solutions of Edmonton today at (780) 628-2027.