Calgary Shower to Tub Conversions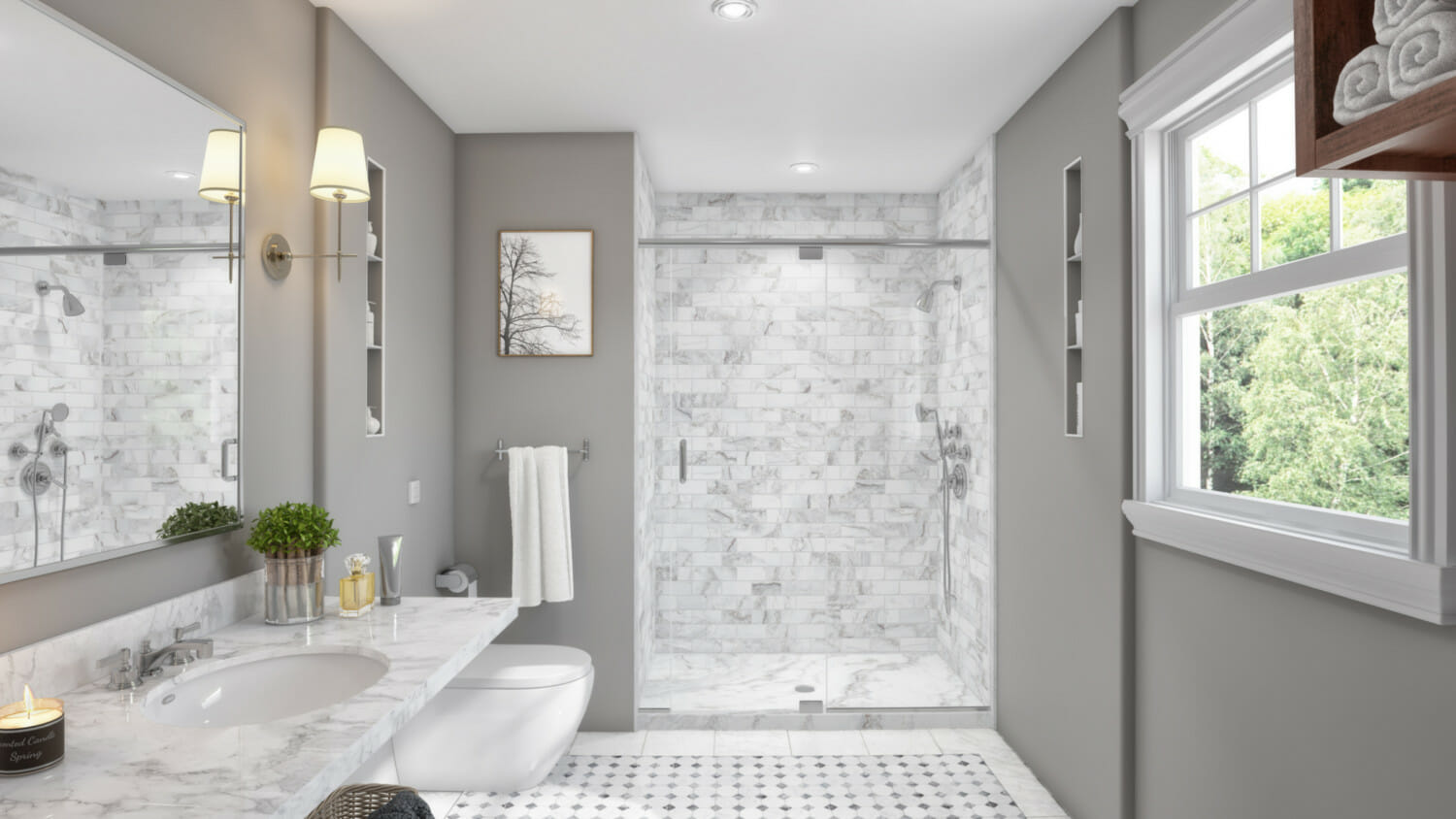 Are you tired of the outdated bathtub that you have in your bathroom and wish to upgrade it to something like a walk-in shower, perhaps? If yes, you certainly aren't alone! A common reason why a lot of people get their bathroom remodeled is to convert the bathtub into a modern walk-in shower.
After all, walk-in showers have so much convenience to offer alongside great enjoyment and an overall amazing showering experience.
Five Star Bath Solutions of Calgary can definitely help you with this and can make the transformation super smooth for you with the help of the following factors:
Updated Designs
We take great pride in our designs because they are unique, contemporary, and the best of the lot. Whatever design and look that you have in mind for your bathroom, you can trust Five Star Bath Solutions of Calgary to turn it into a reality.
During the initial meeting with our consultant, you can discuss everything with them that you have in mind regarding the design you want in your bathroom, and they will make sure to give you just that, or maybe even more.
Our updated designs speak for themselves, so all you need to do is let us know what you are looking for, and we will take it from there.
Safety Features
Other than the overall look, feel and aesthetics, another very important factor that makes a bathroom stand out is safety. A great bathroom is one that offers both beauty and enjoyment along with safety and comfort. At Five Star Bath Solutions of Calgary, your safety is our utmost priority, and some of the top safety products and features that we offer include:
· Shower benches
· Shower bars and rails
· Handheld shower heads
· Anti-slip shower floors
· Walk-in tubs
· Low curb shower entry
High-Quality Materials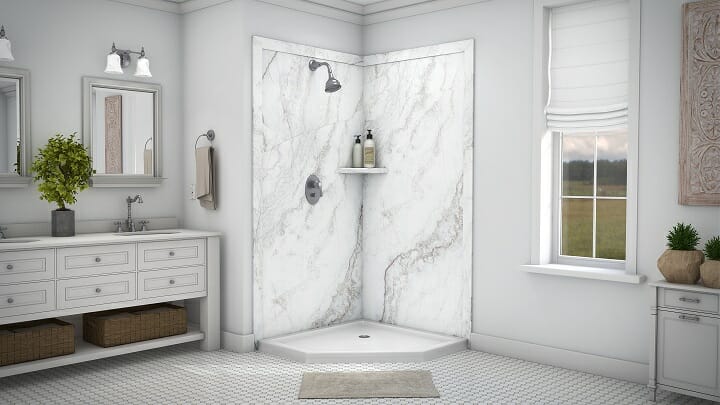 As stated earlier, we offer top-notch quality and will never leave you with low-quality, hand-me-down products. Since we partner with the best manufacturers, the durability of our products is unparalleled.
Minimal Maintenance
Alongside comfort, quality and durability, we also wish to make things as hassle-free and convenient for you as possible, which is why we use products that are extremely easy to maintain.
We know how quickly bathrooms tend to get dirty and require a great deal of scrubbing and washing, but with our work and products, you really don't have to worry about their upkeep and maintenance.
Expertly Trained
The team at Five Star Bath Solutions of Calgary has all the experience and training they need to give you the perfect end result so you can be at ease, knowing that your bathroom is in good hands.
Same Day Installation
Alongside safety, your comfort is also our priority which is why our goal is to offer quick and painless installations. In many cases, you can even expect our remodelers and installers to get the job done in one day!
Long-Term Warranties
Bathrooms are generally associated with many problems such as a leaking faucet, structural damage, or a problematic bathtub. This is why we offer long-term warranties on all our products and materials. If you run into a problem with any of them, just reach out to us. We ensure that you remain satisfied.
Get Started Today
If you have been prolonging getting your old bathtub transformed into a walk-in shower, now is the time to get it done! Call us at (587) 327-2218 to schedule a free in-home consultation with our experts.