Calgary Complete, Professional Bathroom Remodeling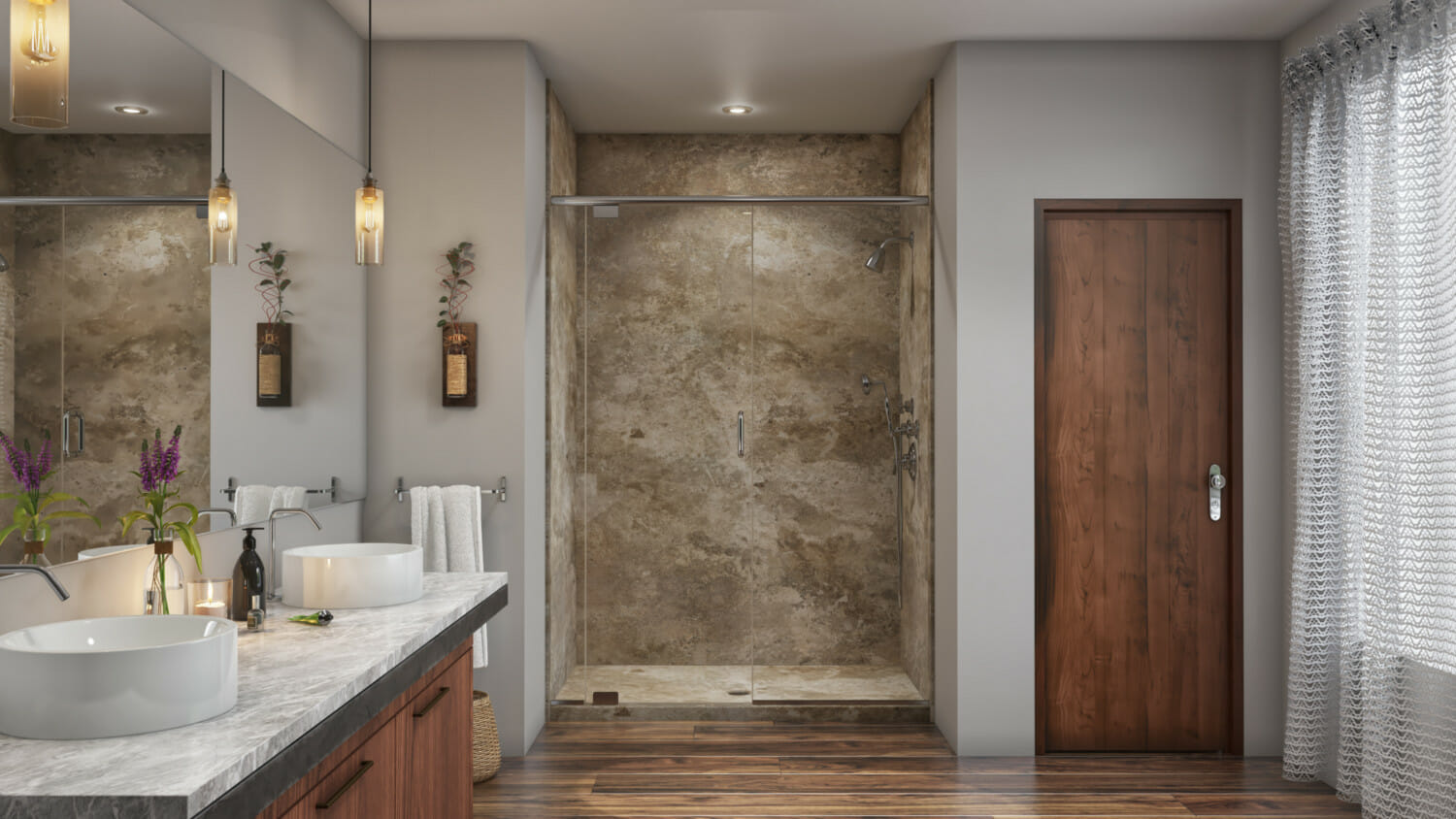 If you've been thinking of remodeling your bathroom, you are probably experiencing a great deal of hesitation and confusion. The thought of having to remodel a space as personal as the bathroom can surely be tough especially considering how it's one of the most important and frequently used rooms in the whole house. Finding someone you can trust to do the job and bring your dream bathroom to reality is quite a challenge. However, with Five Star Bath Solutions of Calgary at your service, you've got nothing to worry about!
How We Work
Bathroom remodeling is undoubtedly a super fun process, given how you get to choose the colors, patterns and designs that you want in your bathroom. At the same time, though, it can be quite nerve-racking because it means not being able to use your bathroom for perhaps the next few hours, days or even weeks in some cases. To add to that, wanting the end result to be perfect can also be very overwhelming.
Let us take care of the remodeling process while you sit back and relax. Five Star Bath Solutions of Calgary brings you a seamless bathroom remodeling experience. Take a look at how we work so that you can get a better idea and insight into our process.
Talk to a Consultant
First things first, it is extremely important that you and the team at Five Star Bath Solutions are on the same page about the requirements and how you want your bathroom to look like after the remodeling process. So, to make that happen, we first help our customers talk to our experienced consultants by setting up a meeting. The purpose of the meeting is for you to discuss the changes you want in your bathroom, from colors to design to patterns to accessories and everything in between. This, in turn, will give the consultants a better idea as to what you are looking for so that they can guide you in the right direction.
This meeting will also entail a discussion about the costs involved in the process according to the budget that you've set for the bathroom remodeling process.
Specific Measurements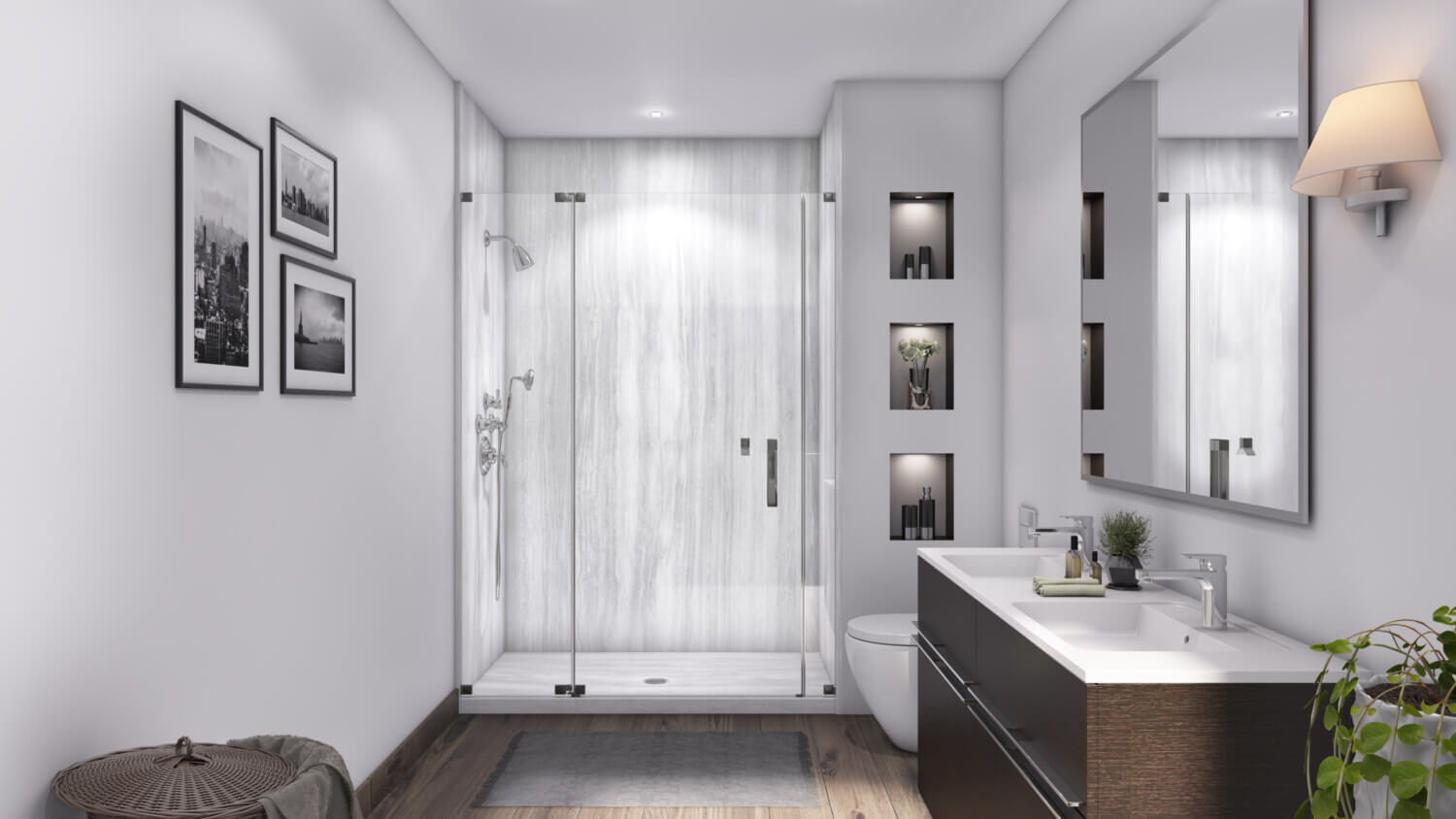 Once you and our consultant have discussed all the necessary information for your bathroom remodeling, they will then proceed to take specific measurements of your current bathroom to be able to draft new measurements for the updated bathroom.
We don't give you generally-sized bathroom solutions. Instead, we make sure that everything comes made to your specifications.
Installation You Can Trust
One factor that separates Five Star Bath Solutions of Calgary from the rest is that we offer quality installations that you can always trust. We make sure to hire the best of the best installers who have enough experience in the field of bathroom remodeling. We also give them further training to really polish their skills and teach them new tips and tricks about bathroom remodeling so that they can bring your vision to reality. If anything, this is a guarantee and a reassurance that you will only have the best and the most skilled people working in your home to upgrade your bathroom.
After all, your comfort and convenience come first for us, and we always want our customers to trust us.
Get in Touch with Five Star Bath Solutions for a Free Consultation
If you wish to set a free in-home consultation meeting and discuss remodeling options for your bathroom with the experts at Five Star Bath Solutions, call us today at (587) 327-2218.