Austin Shower to Tub Conversions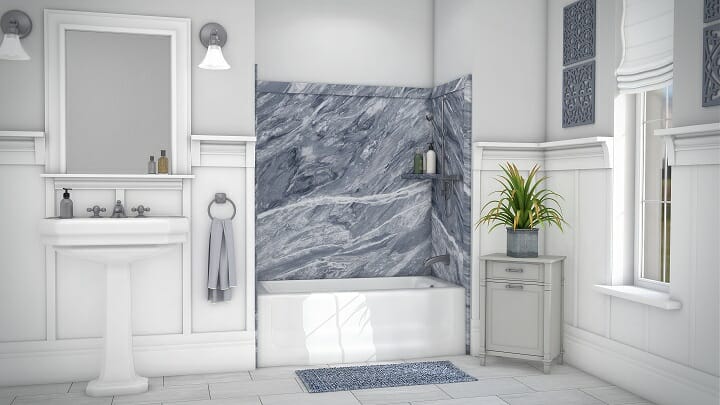 If you are looking for a quality shower to tub conversion, you have to look no further. Five Star Bath Solutions of Austin is the best company that provides stylish and functional bathtubs. Whether you are looking for a new tub installation or a shower to tub conversion, you can count on us to make your vision a reality.
Customized Shower to Tub Conversion
Our professional designers don't provide one-size-fits-all services. Instead, we offer customized shower to tub conversions based on the special needs of our customers. Whatever your design needs, we can make your dreams come true!
Experienced designers at Five Star Bath Solutions of Austin will contact you to determine your exact needs. They will take precise measurements and photos and design a bathtub that will meet your needs. The custom-made bath tub will fit seamlessly into the existing space.
Quality and Durable Products
When it comes to quality and durability, our products are certainly one of the best. We provide a range of bathroom products that are made of high-quality acrylic materials. Moreover, our tubs feature anti-microbial properties that restrict the growth of mold, mildew, and dirt. This translates into less cleaning and maintenance for you.
Affordable Tub Conversion
We strive to make our bathtub conversion services affordable to a maximum number of individuals. Our prices are the most competitive and provide great value for your money. Despite the competitive prices, our products are of the highest quality. They are engineered to last for a long time.
At Five Star Bath Solutions of Austin, we believe that cost should not act as an obstacle for our customers to enjoy the good things in life. That's why we offer flexible financing options to our customers, so you can enjoy a luxurious and relaxing bathroom without having to wait for a long time.
Focus on Details
Perfection in our work is something that we take great pride in. You won't find any flaw with our shower to tub conversion services. We know that you expect nothing but the best when you invest your money on a bathroom remodeling project. That's why we make sure to provide optimum value to our customers through the highest quality work.
Customer Centric Services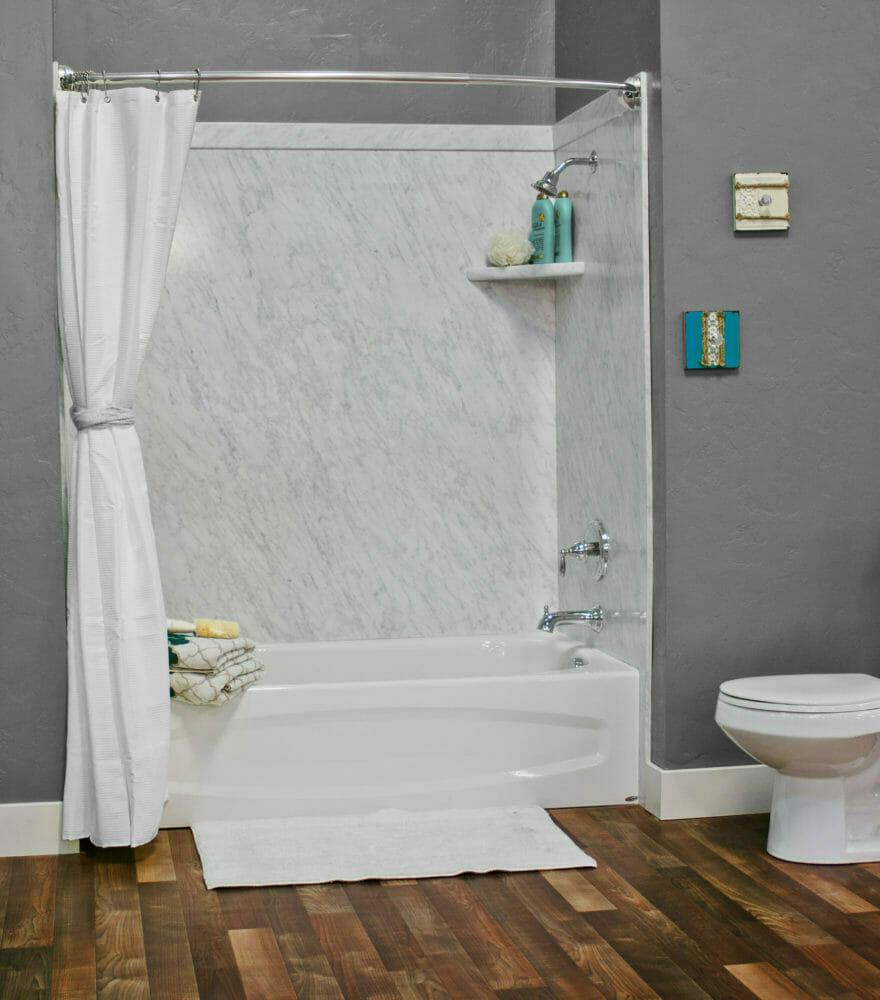 At Five Star Bath Solutions of Austin, we put the needs of our customers first. Our experienced designers listen attentively to your needs and they go the extra mile in ensuring complete satisfaction. You can rest assured of a high-quality shower to tub conversion fully meeting your design and style requirements.
Quick Installation Services
Expert installers at Five Star Bath Solutions of Austin can install the bathtub in just one day. We make use of the most modern installation techniques and tools to quickly convert the shower to a bathtub in your bathroom.
While we offer quick services, we don't cut corners when it comes to replacing showers with bathtubs. We make sure that there is no mess when installing the tub. Our installers will carefully remove the old shower, and install a new tub without damaging the walls, floor, or bathroom fixtures.
Lifetime Warranty
We provide a lifetime warranty on all our products. We are confident that our products will provide decades of comfort and relaxation. However, in the case of any problem with our bathtub, we can replace it without additional cost on your part.
FREE Consultation for Shower to Tub Conversion
Our experienced designers will provide you experienced and qualified advice regarding the shower to tub conversion free of cost. They will listen attentively to your design and style needs and offer you the perfect solution that meets your preferences and budget.
If you want to know more about a high-quality shower to tub conversion, you can contact Five Star Bath Solutions of Austin by dialing (512) 598-9905. We have a team of experienced design specialists who can complete a perfect makeover of your bathroom