Austin Complete, Professional Bathroom Remodeling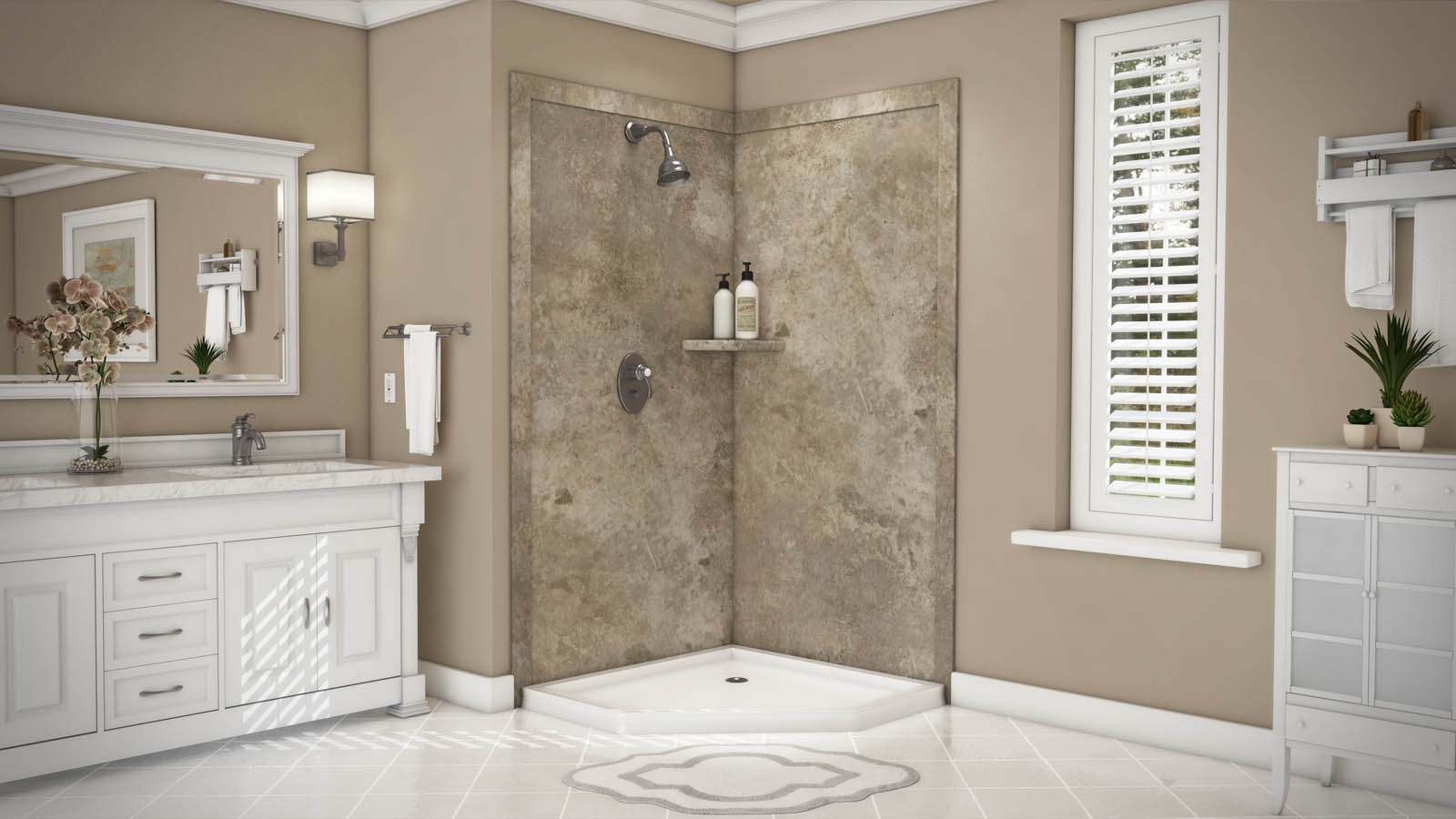 If you're looking to remodel your bathroom to give it a new fresh look, we at Five Star Bath Solutions of Austin are here to help. We understand how difficult it can be for homeowners to take out time from their busy schedules to tend to this demanding project. Thanks to our cutting-edge products and efficient installation techniques; we have what it takes to transform your bathroom in a single day.
Whether you need a full-sized shower, a jetted bathtub, or a deep soaker tub, just give us a phone call and your bathroom remodeling dream should soon become a reality.
Our high-quality wall system is not just easy to clean but requires minimal maintenance. You can relax and rest during those non-stop cleaning hours. On top of that, it covers your entire bathroom and effectively protects your wall from mold growth and water.
What We Deliver
Five Star Bath Solutions of Austin adopts a customer-centric approach, prioritizing customer relationships and trust at all times. We assure you:
Flawlessly functioning and gorgeous looking bathrooms
Job completion in a single day
Affordable bathroom remodeling services
Enormous savings
Lifetime guarantee and unmatched discounts
High-quality materials for all your renovation needs
Well-trained and skilled installers
How We Fulfill your Bathroom Remodeling Dream
Well, it's all about technical brilliance, quality workmanship, and design excellence. We combine our experience and expertise with highly sophisticated technology and creativity to deliver exactly what you need. Next time you have a cocktail party at your home, you'll be proud to let people in your bathroom.
You'd be impressed by our systematic approach to serving clients. Instead of getting away with it, we provide a free in-home consultation, whereby our professionals sit with you to understand your remodeling needs and vision. They will then offer you a variety of bathroom products, fixtures, and accessories based on your preferences, requirements, and styling needs.
Our Reputation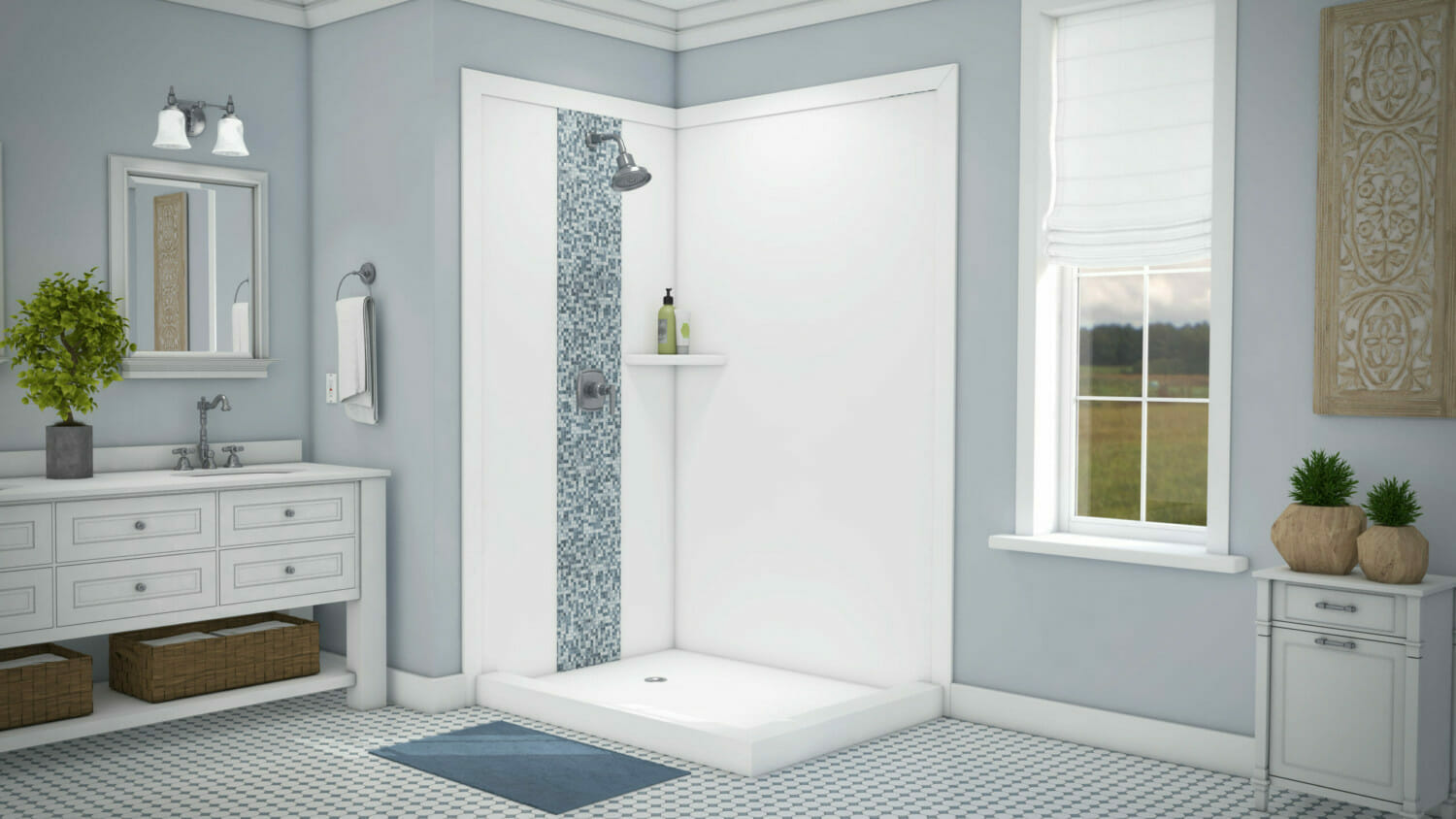 We've worked incredibly hard for many years, which is why Five Star Bath Solutions has become a family name for homeowners in Austin. To build up our reputation, we've served countless families with affordable and high-quality bathroom solutions.
Minor Bathroom Modifications to Complete Renovations
From minor additions and surface changes to complete makeovers, Five Star Bath Solutions of Austin covers all your bathroom renovation needs, regardless of the scope and size of your bathroom. To provide you with quality bathroom experience for years, we make use of reliable and durable materials for all types of remodeling.
No matter how demanding the job is, our passion and enthusiasm for every project makes a lasting impression. We don't just offer bathroom remodeling, but also various types of bathroom renovations. Besides a full bathroom redesign, we also specialize in bathtub to shower conversions, bathroom flooring, and so on.
Remodeling from Experts
Bathroom renovations and remodeling can be a severe headache if not properly rendered. Hire one bad company and you may have to suffer for years. To avoid this, you want to consult an experienced player who has the skills and design brilliance to deliver you the best. When it comes to hiring the best service, you need to take into account various aspects.
You need to consider how experienced the player is or how long it has been serving households. More importantly, how well it has been doing. For that, you will need to go through online reviews as well as consult the people around you such as your neighbors.
Get in Touch with Five Star Bath Solutions of Austin to experience a risk-free bathroom remodeling service. We have been in the business since 1996, which is why we're able to provide a top-notch bathroom renovation service.
Call us today at (512) 598-9905 to schedule a free in-house consultation.