Vancouver Shower to Tub Conversions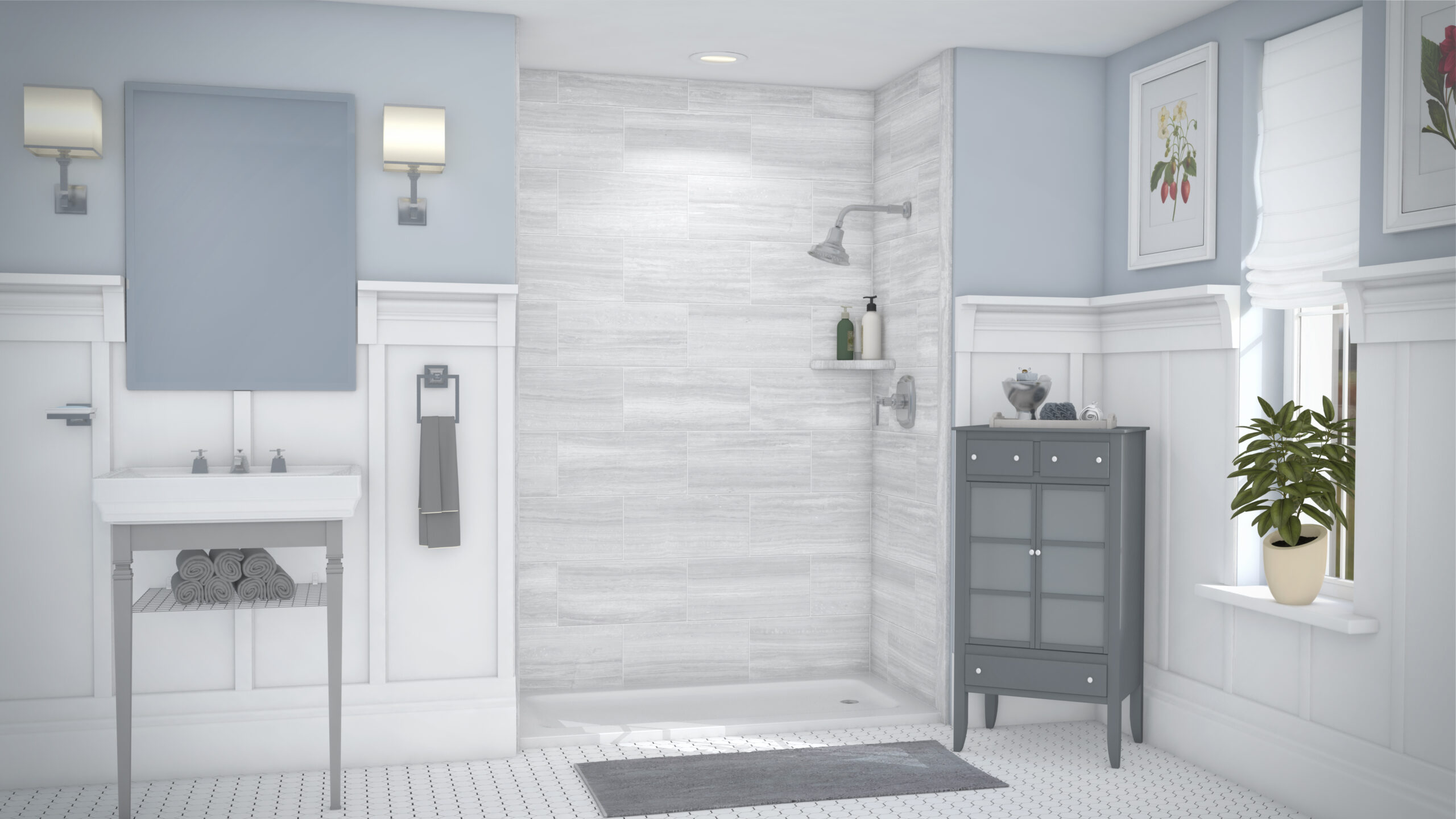 Replacing your old bathtub with a modern walk-in shower is the quickest and most effective way to transform your dull and outdated bathroom into a high-end, luxurious space. Apart from adding aesthetic value to your home, walk-in showers also ensure improved mobility, provide extra space, and help you save water.
These are some of the most significant reasons homeowners trust Five Star Bath Solutions of Vancouver for their tub-to-shower conversions:
Latest Designs
Bathroom remodeling can be a fun experience. Instead of opting for run-of-the-mill designs, you can use this opportunity to experiment with various styles and colors. With your creative skills and our vast knowledge of contemporary trends, your bathroom will see a smooth transition from drab to fab.
The consultants at Five Star Bath Solutions are a step ahead of the curve when it comes to the latest designs. During the in-home meeting, we will discuss your plans for the remodel and help you choose the best options for the project. You can also browse through our electronic catalog to find your favorite products from the top vendors in Vancouver.
Safety Features
Every year, thousands of people sustain injuries in bathrooms by slipping on the floors or losing their balance in the shower. At Five Star Bath Solutions, we reduce the risk of slips and falls by offering safety products and features that will make your bathroom accessible for people of all ages.
The safety of our clients is our utmost priority. Some of the top safety products at Five Star Bath Solutions include:
· Walk-in tubs
· Low curb shower entry
· Shower rails and bars
· Anti-slip shower floors
· Handheld showerheads
· Built-in shower benches
Durable and Low Maintenance Products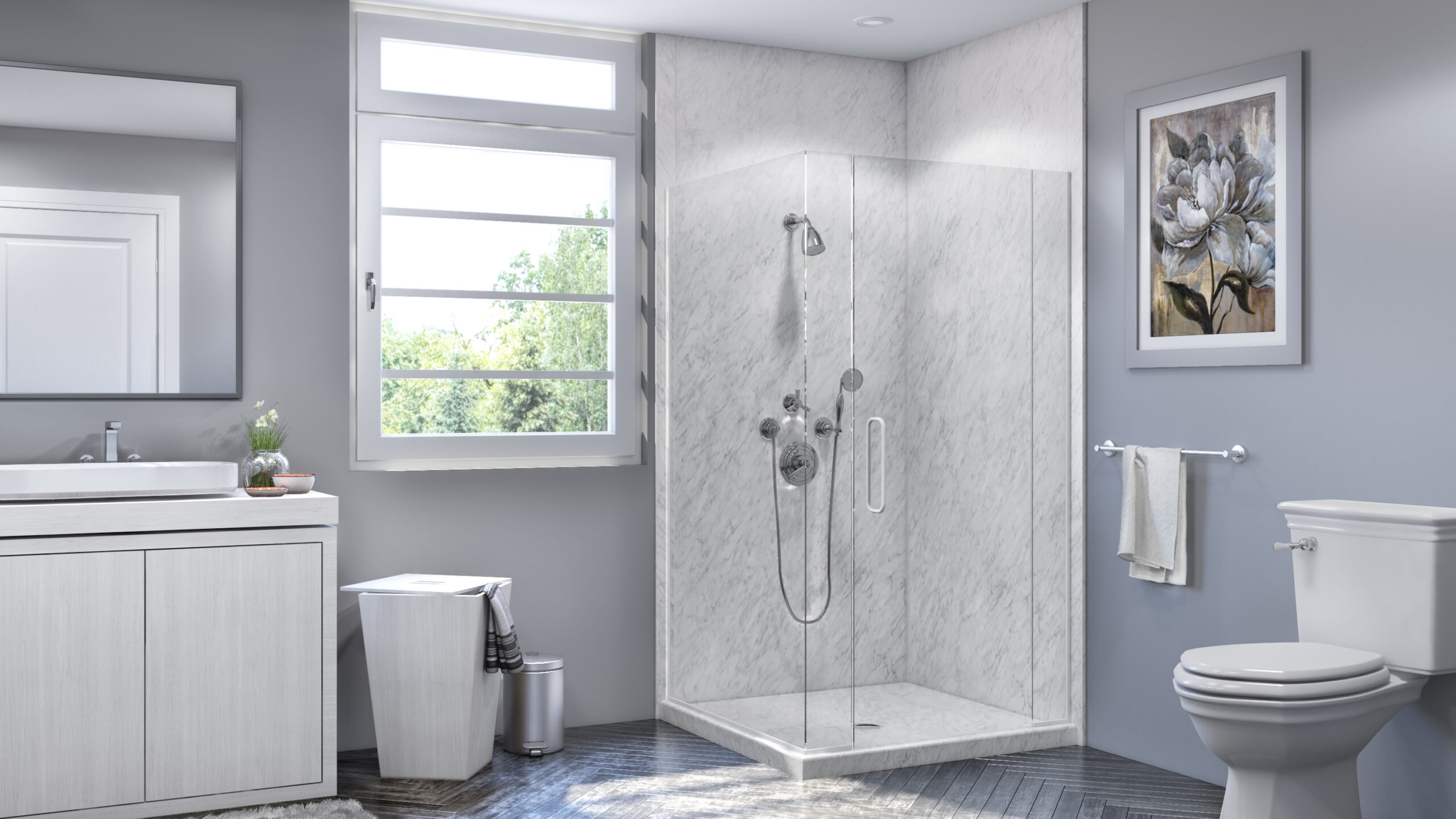 The quality of our materials is simply flawless. Instead of saving money by using hand-me-down products, we partner with top manufacturers to produce excellent bathroom solutions. In addition, we only install products that are waterproof, durable, and low maintenance.
Our wall surrounds, shower doors, floorings, and fixtures are resistant to dirt, mold, mildew, stains, and scratches. We also don't use grout, so you won't have to worry about scrubbing the floors or walls of your shower. If you choose to work with us, your bathroom will always look clean and well-maintained without much effort.
Expert Installers
Our team of highly trained and experienced installers and technicians will spare no effort to ensure your new bathroom looks even better than what you had imagined. Their quality of work complements their dedication, integrity, and work ethics.
Five Star Bath Solutions of Vancouver has also created a proprietary installation procedure that combines the use of ultramodern equipment and groundbreaking technology to provide you with an excellent result. Our technicians undergo hours of training, which enables them to design and remodel your bathroom in a way that ensures functionality and convenience.
24-Hour Installations
We understand that bathroom renovations can disturb your daily routine. Therefore, we ensure quick installations without creating any additional mess or invading your privacy. It typically takes our teams as little as one day to complete a bathroom remodel, allowing you to enjoy your new space without having to wait for weeks.
Warranties
Remodeling your bathroom is not cheap. Although Five Star Bath Solutions offers its customers smart financing options, we also understand that bathroom renovation is a big investment. Therefore, we offer our clients warranties to make sure they remain confident and satisfied with their choice.
Convert Your Tub into a Shower Today!
Are you interested in a shower conversion? Please feel free to call us at (604) 243-2933 or fill out the online form to schedule a free in-home consultation with zero obligations.