The following is a list of our major Bathroom Renovations Contractors for Saskatchewan.
Please click on the location nearest you!
---
---
Your Saskatchewan Bathroom Renovations Experts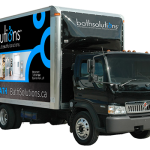 In Saskatchewan, transforming your bathroom entails changing it to something better; trained workers at Bath Solution have accomplished thousands of bath remodeling jobs for various households in different parts of the country. Qualified In Saskatchewan bath installers always fulfill the expectations of our customers; this is because we are the best in bathroom renovation services, and our workers offer the best and the most fashionable bathroom remodeling services.
Unparalleled Experience
Since our workers have adequate knowledge about all aspects of bathroom renovations, we provide excellent bathroom transformation. We always give our clients the best services they deserve. Any renovation you dream for your bathroom would be done for you, whether you want a total bathtub conversion or an installation of walk in tub, we have all it takes to bring it into reality. Due to lack of funds, it is apparent that many families across the country could not achieve a complete renovation of their bathrooms.
Our experts are ready to install an alternative bath; money would no longer be an obstacle to getting a high quality renovation for your bathroom. We would install a good shower and tub liners. Our installations do not pose any maintenance difficulties and they are always easy to wash. We ensure a high standard and durable bath installation that would stop the growth of mould and milder. Because of our efficient services, we could carry out the renovation in a day. All installation is in strict compliance with all existing state, local as well as federal laws. You have confidence in getting the highest standard.
Unrivaled Selection
Irrespective of any transformation you want in your bathroom whether it is an improved shower conversion or a better tub liner, Saskatchewan Bath solution professionals are well equipped with the skill to bring your wish into reality. Over the years, we are associated with excellent services that are why you are sure of a better, functional, fashionable, and high quality bathroom renovation from us.
Some members of your family would want different bathroom experiences. Whether they want bathing or showering experience, we will provide it for you. There is no doubt that some would want quick showering, we would ensure this by providing shower conversion in your home. If you want a fun bathing, we will ensure this by providing bathtubs. We enhance the aesthetic values of the bathroom by installing a more beautiful walk in tubs, built-in seats, as well as low thresholds. We do that to ensure you enjoy a safe bathing.
You would be sure of getting any remodeling services you want from our company. The professionals at Saskatchewan have the solution to your bathroom needs. Our experts will transform your bathroom by creating more space and recreating all aspects of your bathroom.
Unbeatable Quality
Taken together, our professionals have years and years of bathroom remodeling experience. We know how to add those extra touches that make the difference between "good" and "fantastic." No matter what you want your bathroom to look like, we can make it a reality.
Free Estimate
If you want, the best for your bathroom always look for the first class services of our company. Contact our professionals at Saskatchewan bathroom remodeling services. We are always available for you.
Why Saskatchewan Bath Solutions?
On Budget: Choose from renovations of all sizes to fit your particular situation, home and budget
Beautiful Transformations: Beautifully completed transformations to bring the style and comfort you deserve
Trusted: Enjoy the ease and professionalism that comes with a trusted contractor
Request an Estimate Online!
[contact-form-7 404 "Not Found"]
---
---
Fun facts about Saskatchewan, Canada: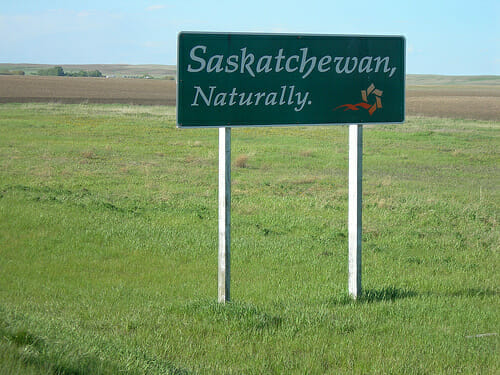 History:
Saskatchewan is one of Canada's ten provinces. It is a prairie province located in the centre of the southern half of the country. Saskatchewan is bordered by the Canadian provinces of Alberta and Manitoba, the Canadian territory of the Northwest Territories, and the U.S. states of Montana and North Dakota.
Living:
Saskatchewan gets more sunlight than any other Canadian province, and is rather far from most large bodies of water, which results in a relatively warm summer. The southern part of the province has a semi-arid steppe climate, while the north has a subarctic climate. The province receives 30 to 45 centimeters of precipitation annually, on average.
With over one million residents, Saskatchewan is the sixth most populous province in Canada. Most of the population of Saskatchewan lives in the southern half of the province.
Saskatchewan has a diversified economy, with a strong finance sector, as well as thriving mining and petroleum industries and significant numbers of education, health, and social services employees.
Hockey is the most popular sport in the province, and Saskatchewan has produced many professional hockey players. The province is also home to a professional Canadian Football team, the Saskatchewan Roughriders.
The provincial bird is the Sharp-tailed Grouse, the provincial tree is the Paper Birch, and the provincial Flower is the Western Red Lily.