Professional Bathroom Remodelers for Kennesaw
Five Star Bath Solutions of Kennesaw has experts who are able to offer you the best bathroom remodeling services. We work with you to truly change the place that you currently have. Whether you have a vision or are just looking to get the best in your budget, Five Star Bath Solutions of Kennesaw can help you.
Our bathroom remodelers in Kennesaw can use their industry knowledge to create unique designs for your needs. Our experts understand what you want and are always willing to guide you through the remodeling process. We make sure that your final product is amazing and truly beats the competition.
There are multiple options when you are going for a remodeling. Our expert designers communicate with you to transform your current bathroom design. This means that you get a great design when you choose us. We also promise that your remodeled bathroom will have the desired functionality. This will always ensure that you get the best service.
Turning your Bathroom into a Luxury
You may get to spend a lot of your time in your bathroom. Thus, it is essential to create a place where you can relax. Your bathroom can serve as a great location to rejuvenate you for the tasks ahead. Five Star Bath Solutions of Kennesaw understands this importance and will turn your bathroom into a place of luxury.
We have professional bathroom remodelers in Kennesaw who work on all kinds of bathrooms. Whether you have a large master bath or a smaller one, our experts will create great bathroom remodeling solutions for you. Remember, with us your tasks will always get done on time and within your budget.
Making a Transformation
Our professional bathroom remodelers in Kennesaw are able to truly transform your bathroom. We ensure that the functionality of your bathroom is maintained when performing a remodeling project. We take care of all aspects of the place, which ensures functionality.
Five Star Bath Solutions of Kennesaw takes care of aesthetic beauty and offer you solutions that are ideal for the task. Our skilled contractors ensure that you get the best remodeling solutions for the micro tasks too.
We Excel at What We Do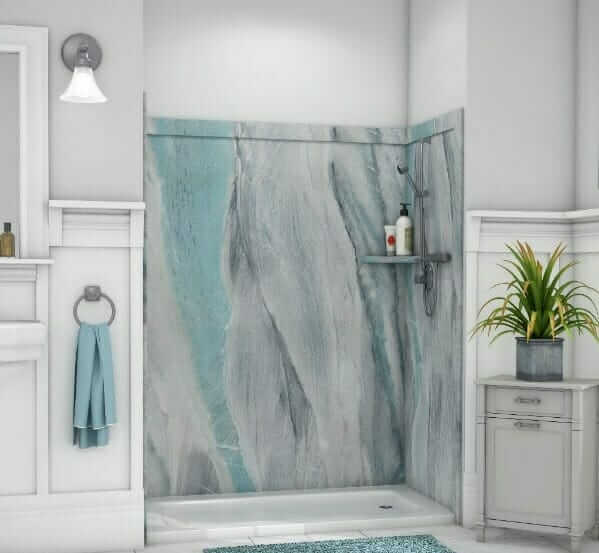 We always transform your bathroom into a great place in your home. Our bathroom remodelers in Kennesaw are always following the latest techniques and use their knowledge to excel in any bathroom remodeling projects.
Five Star Bath Solutions of Kennesaw has the ability to transform your existing bathrooms. You do not need to redo the area from scratch since our remodeling is designed to provide you the required solution. At the end, your bathroom will surely look as good as new.
Always a Step Forward
Looking at most of the bathroom remodelers in Kennesaw, we find that they are concerned with earning the desired business. They do not make the extra efforts to win your trust and loyalty. Five Star Bath Solutions of Kennesaw is different and always attempts to gain your loyalty with our integrated remodeling designs and our high standards.
Our team of professionals covers all the faces of bathroom remodeling. We ensure that your transition to the new area is smooth and properly guided. There are different tasks that are usually required for completing a project. Our professionals can cover all the required fields in this regard.
We offer a number of important services, such as:
Free estimates
Anti-microbial technology
Customized accessories
Multiple remodeling options for showers and tubs
Complete single day installations
Custom products
Contact Five Star Bath Solutions of Kennesaw at (770) 282-9659 today to get a quote for your bathroom remodeling.