Alpharetta Shower to Tub Conversions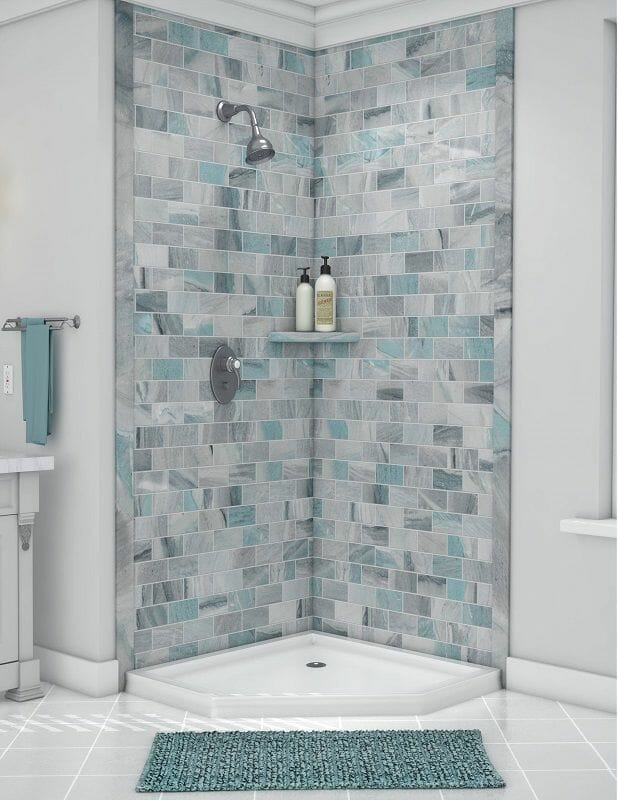 Are you tired of having the outdated look of an old tub in your bathroom? Do you wish you could have a sleek and clean walk-in shower with extra space?.
At Five Star Bath Solutions of Alpharetta, we help our clients achieve the bathrooms of their dreams by removing unwanted bathtubs that take up too much space, and replace them with gorgeous spacious walk-in showers that will both look and feel great for you and your family.
Five Star Bath Solutions of Alpharetta is one of the most trusted names in shower remodeling and conversions, here's why:
A Shower You Will Love
In order to provide the best possible service, our experts ensure that your shower conversion can produce great results for a long time without needing any maintenance. For this purpose, we provide premium material and designs for bathroom remodeling in Fulton County.
Classic and Modern Designs
People have unique tastes, and we completely understand it. To help in this regard, we provide a broad range of bathroom designs. Whether you like a classic, contemporary, or modern design, let us convert your imagination into a working bathroom. We are especially good at creating bathrooms that consist of timeless and beautiful designs in a cost-effective manner.
Improved Functionality
Regardless of how sleek or luxurious your bathtub appears; some argue that it is nothing compared to a walk-in shower. Five Star Bath Solutions of Alpharetta can assist you by incorporating efficiency and innovation in your shower design. Hence, when the remodeling ends, you can have a comfortable, effective, and safe experience in your newly renovated bathroom.
Quality Material
Don't underestimate the reliability of our materials due to their superior style. Since we partner with the best manufacturers, the durability of our products and solutions is unparalleled. Whatever you decide to do with your shower, expect it to serve you well for extended periods.
Minimal Maintenance
We at Five Star Bath Solutions offer ample convenience to our clients. To meet this goal, we provide solutions that aren't only simple and easy to use but can also be maintained with minimal effort. Our wall surround, glass shower doors, floorings, and fixtures are stain and scratch-resistant, don't accumulate dirt, and are easy to maintain and clean.
Expertly Trained
We have assembled a highly-skilled and experienced team of expert installers. They can set up any element in your bathroom in such a way that you always end up taking advantage of additional functionality and convenience.
Same Day Installation
We care for our client's daily life routine and prioritize completing the remodeling process quickly without causing any disturbance. Thus, you can have our installers visit you and install your shower on the same day.
Proprietary Installation Procedures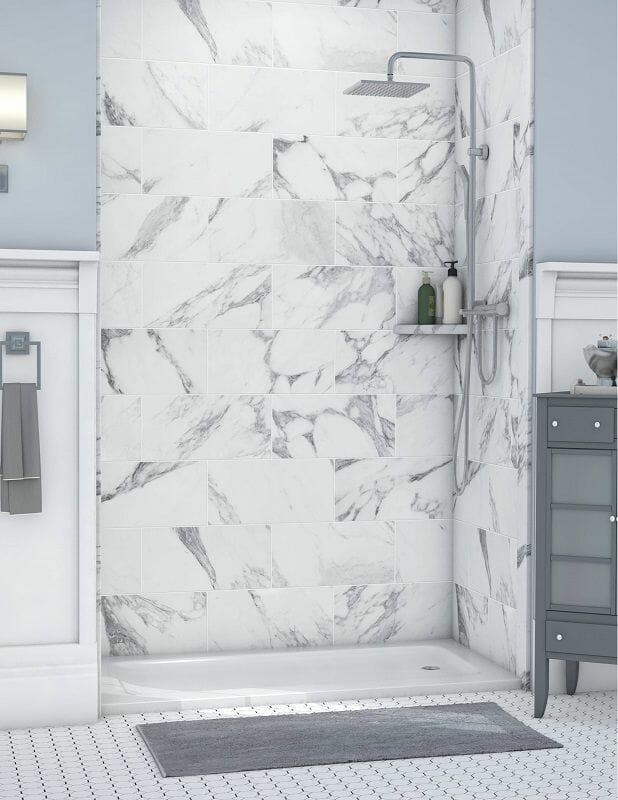 Our bathroom designers and planners have collaborated to create a proprietary installation procedure that always delivers excellent outcomes. We combine state-of-the-art equipment and cutting-edge technology to produce the best results for your bathroom.
Long-Term Warranties
Bathroom renovation can cost an arm and leg. Five Star Bath Solutions of Alpharetta provides warranties, ensuring that you remain confident in your choice.
Product Warranty
We back our products with product warranties. Therefore, if any product doesn't meet your expectation, get help with our warranty coverage.
That also means if any of your products have issues or are damaged, you can call us back to help you out.
Labor Warranty
Our team of installers and builders are trained to remodel bathrooms and are dedicated to achieving 100% customer satisfaction. If you are unhappy with the work of our experts, we can cover you through labor warranty programs.
Transparency
We guarantee complete transparency to our clients, so they can make a fully informed decision while getting our services.
Get Started Today
There is never a better time then right now to get started on your shower conversion. Call in and talk to one of our friendly professionals to schedule a free-in home consultation.