South Atlanta Walk-In Tub Installers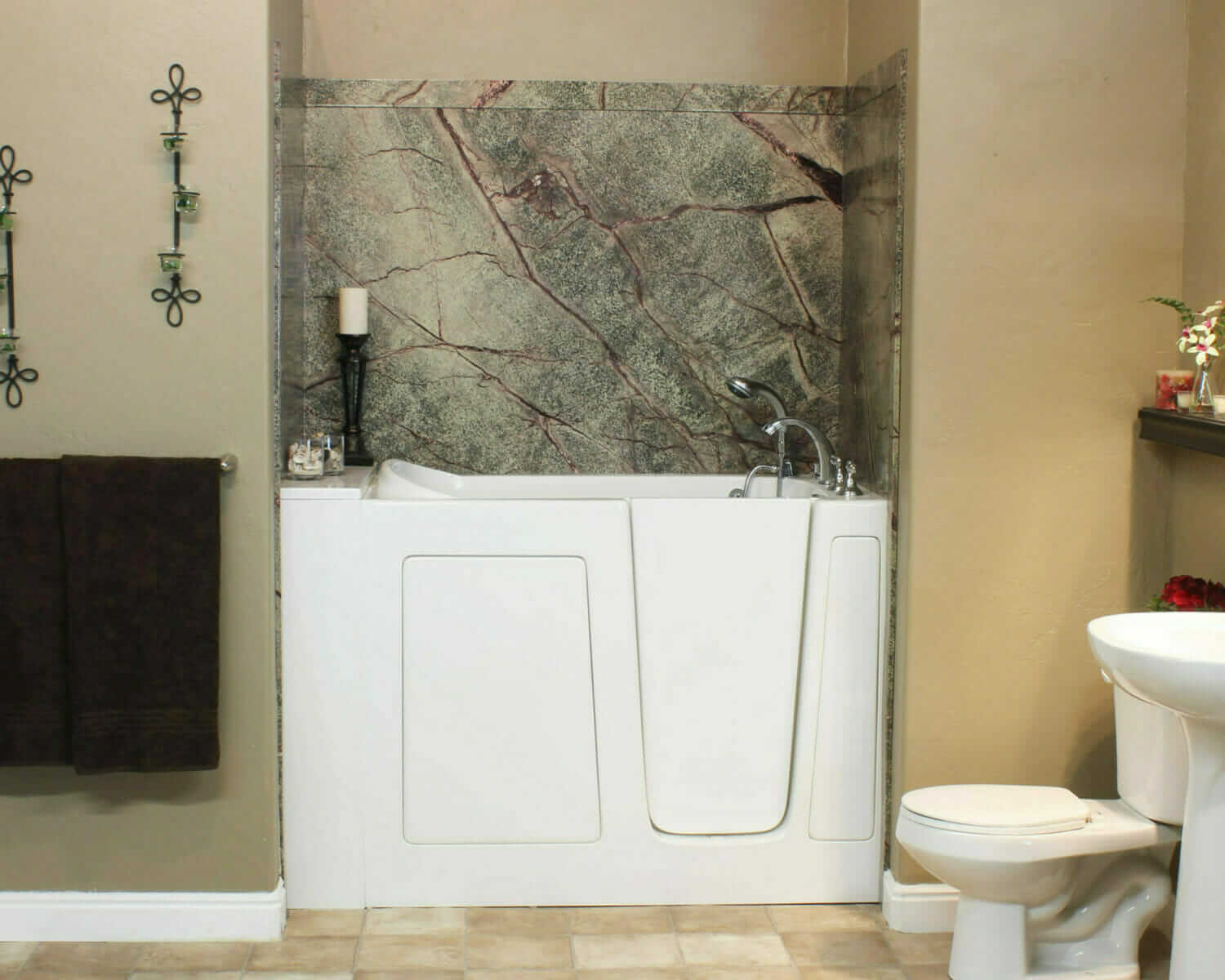 If safety and comfort are the main factors of a bathroom remodeling project, walk-in tubs from Five Star Bath Solutions of South Atlanta will perfectly meet your need. Our high-quality walk-in tubs are made to last for a long time, providing great value for your money. Whatever your color, design, and size needs, we have you covered.
Quick Installation Process
At Five Star Bath Solutions of South Atlanta, we recognize that most people don't have the time to allocate days for a bathroom remodeling. That's why our dedicated and skilled installers can finish the job in just one day. You won't have to worry about cleaning the place since our walk-in tub installers will clean up the mess after installation.
Walk-In Tub/Shower Combo
Do you want to enjoy the comfort of a bathtub without sacrificing the convenience of a quick shower? Your wish will be fulfilled when you select walk-in tub/shower combo from Five Star Bath Solutions of South Atlanta. Our combo comes with safety, comfort, and luxury features.
Durable High-Quality Bathtubs
At Five Star Bath Solutions of South Atlanta, we make no compromises when it comes to quality of the bathtub. You can rest assured that our bathtub can last for a long time without giving you any trouble. The high-quality acrylic surface of the tub won't crack, chip, or develop any other defect.
Our walk-in tub features nonporous surface that restricts the build-up of dust, dirt, and grime. Moreover, the anti-microbial properties of the bathtub ensure a healthy and clean environment. It is the perfect solution particularly for a household with kids or senior individuals.
Safety Options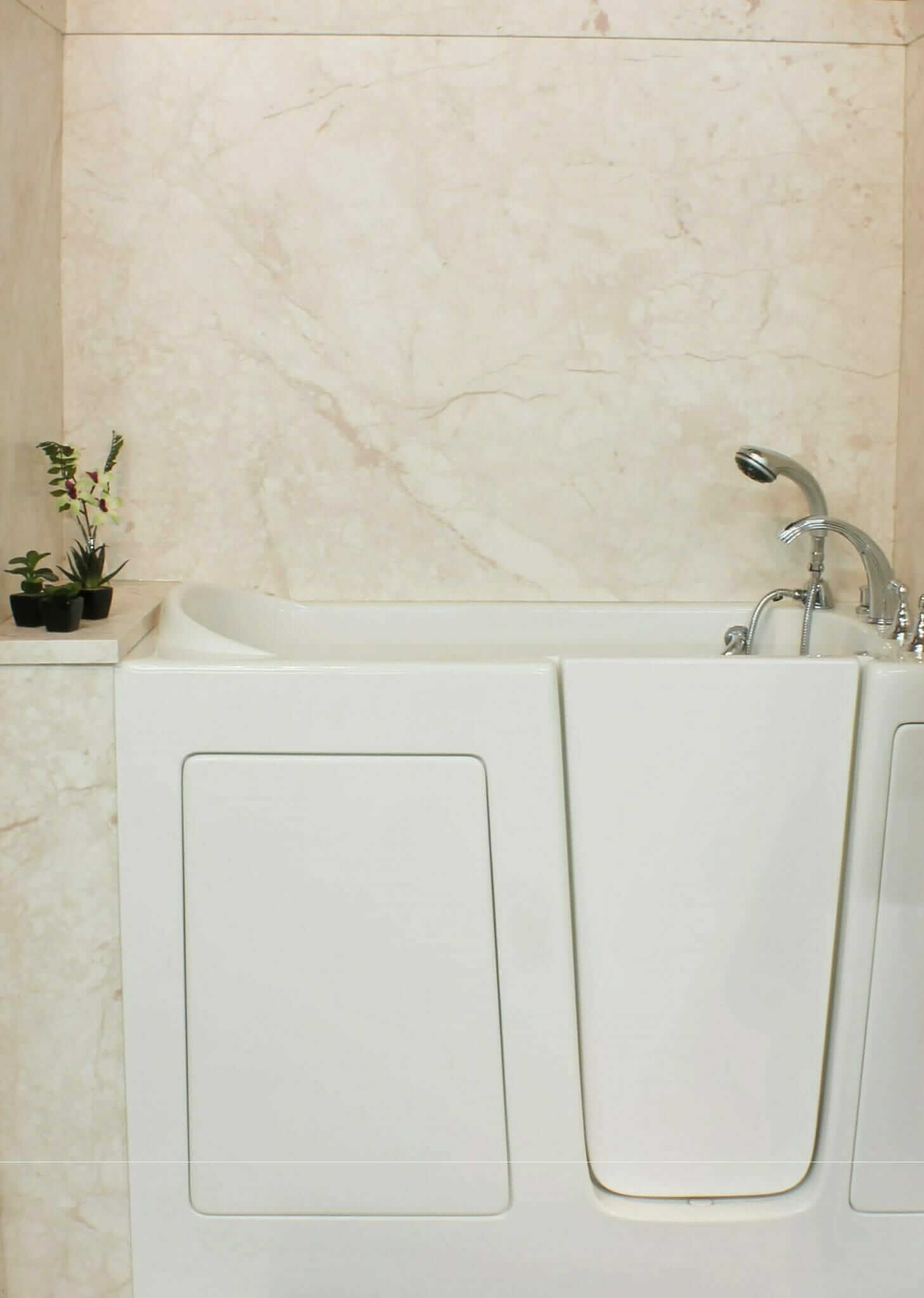 Our walk-in tubs have a number of safety options. The bathtub features leak proof side door, grab bars, and anti-slip surface. The tubs also feature built-in seats and heated back rest. They are much safer and comfortable as compared to the traditional high rise bathtubs.
Variety of Bathtubs
Five Star Bath Solutions of South Atlanta provides a range of bathtubs available in different color and design options. We have a range of products that can suit the needs and budget of different individuals. Our bathtubs are highly upgraded and made in the USA. Some of the valuable features of our product include the following.
Anti-mold and mildew feature
Aromatherapy and Hydrotherapy systems
Fits in most tub openings
Lifetime guarantee on door seal
Easy access due to Low step threshold
Handheld shower nozzle
Multiple design and color options
Heated backrest and seat
FREE In-Home Consultation
Let our walk-in tub installers help you in selecting the perfect walk-in tub for your bathroom. Our courteous and experienced design consultants will come to your home to provide FREE consultation regarding walk-in tub installation. They can help you select the right color, design, size, and type of walk-in tub that will best suit your requirements and budget.
You can enjoy comfort, safety, and convenience all at the same time with walk-in tubs from Five Star Bath Solutions of South Atlanta. Contact us today at (770) 285-0987 for a FREE consultation regarding your bathroom makeover.