The following is a list of our major Bathroom Renovations Contractors for Ontario.
Please click on the location nearest you!
---
Cobourg

Cornwall

Halton

Kitchener-Waterloo & Cambridge

Kingston

London

Mississauga

Orillia & Barrie

Quinte

Toronto West

Toronto East

Timmins

York Region
---
Your Ontario Bathroom Renovations Experts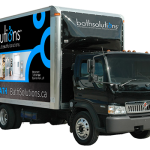 In Ontario, bathroom renovations completed by a professional can have a tremendous impact on the homeowners daily life, as well as on the value of their home. At Bath Solutions, we have completed thousands of bathroom renovation projects. Our experienced Ontario installers are intent on meeting every customers' needs quickly and efficiently. In addition, our exceptional knowledge of bathroom remodeling allows us to provide all of our customers with quick installation and excellent service.
Why Ontario Bath Solutions?
On Budget: Choose from renovations of all sizes to fit your particular situation, home and budget
Beautiful Transformations: Beautifully completed transformations to bring the style and comfort you deserve
Trusted: Enjoy the ease and professionalism that comes with a trusted contractor
Request an Estimate Online!
[contact-form-7 404 "Not Found"]
Unparalleled Experience
Regardless of what you have planned for your bathroom renovation, our extensive experience completing bathroom renovations in Ontario gives us the ability to completely transform your bathroom into the one you have always dreamed of. Whether you want everything ripped down to the studs for a complete renovation or you simply want to convert your current tub into a walk-in model, we can do it. Of course, there are times when a complete bathroom remodel is simply not a viable option for the homeowner. We have the perfect solution!
As a result, our remodeling experts specialize in the installation of cost-efficient options such as extremely durable tub liners and shower liners that are resistant to mould and mildew and are easy to clean. In most cases, these tub liners and shower liners can be installed in less than a day. Of course, we make certain every bathroom remodel we complete is compliant with all local, state, and federal laws. This allows our homeowners to rest easy knowing their new addition will be completed to the highest standards and meet all legal requirements.
Unrivaled Selection
Ontario Bath Solutions can take care of all of your bathroom renovation needs, whether this is simply enhancing your current tub with a new bathroom liner or improving your bathroom's functionality with a tub to shower conversion. This gives you a spacious shower that is ideal for everyday use. Of course, we can also make your tub easier to access. This can be done by replacing your existing tub with a walk-in tub designed with low thresholds, slip-resistant flooring, built-in seats, and grip rails for increased safety. This is perfect for the handicapped and elderly. In fact, it also gives them more independence.
Unbeatable Quality
Regardless of what type of bathroom renovation service you are interested in, our commitment to high-quality work combined with numerous years of remodeling experience in Ontario, have given us the ability to make over your outdated bathroom into the gorgeous space you have always dreamed of. Imagine walking into a relaxing new bathroom instead of the crowded and outdated one you currently have in your home.
Free Estimate
If you are considering bathroom renovations, it is definitely time to contact Bath Solutions for all your bathroom remodeling needs.
---
Fun facts about Ontario, Canada: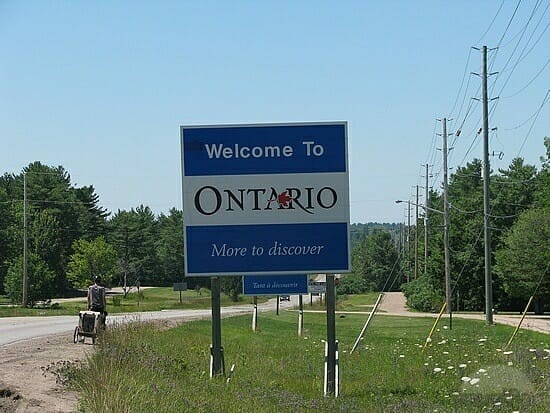 History:
Ontario, Canada is one of the ten provinces that is in Canada. It is located in the east-central part of Canada itself. It is also the second largest province in all of Canada and the most populous, as well. This province does account for about up to 40% of all Canadians. Ontario is also the official home to Canada's capital city, which is no other than Ottawa, and is also the home to Ontario's own capital city of Toronto too. Toronto is the nation's largest city.
Ontario is bordered to the west by the province of Manitoba. Hudson Bay and James Bay are also, to the north, and Quebec is located in the eastern section of Canada. Located to the south of Ontario is no other than the US states of Minnesota, Michigan, New York, Pennsylvania and Ohio.
Living:
Ontario is a major tourist destination in its own right. This is especially true around the Niagra Falls region. The official Flower of Ontario is no other than the White Trillium, the Tree is no other than the Eastern White Pine, and the Bird is no other than the Great Northern Loon. The professional sports teams that are in Ontario do include the NHL teams called the Toronto Maple Leafs and Ottawa Senators. They also have three CFL teams that include the Hamilton Tiger-Cats, Toronto Argonauts, and the Ottawa RedBlacks. The Toronto Blue Jays, The Toronto Raptors, and the Toronto FC are the other professional sports teams collectively too.
The province of Ontario was named after Lake Ontario, and this term is derived from a Huron word, which did mean "great lake" or "beautiful water" that comes from the word skanadario that comes from an Iroquoian language. Ontario has roughly about 250,000 freshwater lakes.
When the visitor comes to Ontario, they will get access to lots to see and do, and one of these sites to see is no other than Lake Superior. Lake Superior is the world's largest freshwater lake. There is also a polar bear park that is located in the arctic circle. The majority of the people in Ontario do speak English, but there are some people who do speak the historic French. Other destinations to partake of in Ontario, Canada do include Rideau Canal, St. Joseph Island, Wasaga Beach, and Niagara on the Lake.
Ontario, Canada is without a doubt one of the most unique of all tourist places. This is because it has so much to offer newcomers and natives alike. It has an awesome history and old world charm about it. This is something that does mingle, very well, with all of the modern aspects that is also a major and vital part of this province in essence.