Minneapolis South Shower to Tub Conversions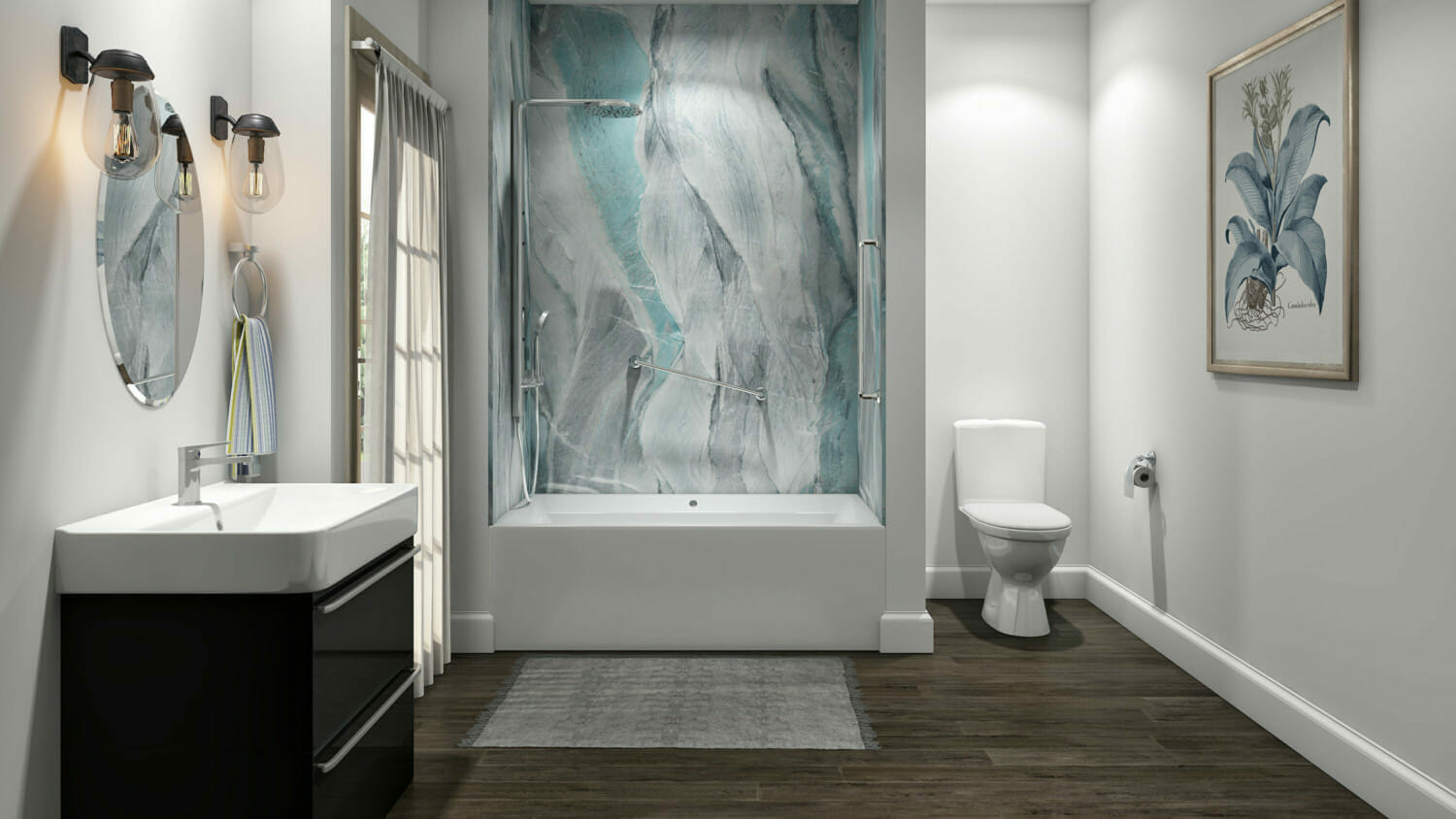 Why take a shower standing up when you can do the same sitting in a comfortable and luxurious bathtub? In as little as a day, our team of experienced remodelers at Five Star Bath Solutions of Minneapolis South can convert your shower to a tub and give your bathroom a more modern feel and look.
Affordable Tub to Shower Conversions
Converting shower fixtures into a tub doesn't have to be costly. At Five Star Bath Solutions of Minneapolis South, we can take the hassle and mess out of the renovation. Our custom-fitting, unique process ensures that the tub perfectly fits the existing space and at fraction of the cost of the traditional shower to tub conversion.
Our team of experienced designers will take photos and measurements of the existing space. They will then work with you to determine your style and budget requirements. They then will install the bathtub replacing the existing shower area. The one-of-a-kind process eliminates the need for costly demolition making the tub to shower conversion efficient and budget-friendly for our customers.
Value Added Benefits
Five Star Bath Solutions is proud to serve the residents of Minneapolis South. Our tub to shower conversion provides the following benefits to our valued customers:
Anti-microbial properties make our tubs more hygienic as compared to traditional tubs
High-quality acrylic bathtubs are easy to clean and maintain
Quick and easy installation
Limited lifetime warranty
Flexible financing options
Meet Exact Design Specifications
When you contact Five Star Bath Solutions of Minneapolis South, you can select a bathtub that perfectly meets your budget and design criteria. We also provide FREE in-home estimates to make sure that the conversion fits your exact needs.
Same Day Installation
At Five Star Bath Solutions of Minneapolis South, our experienced remodelers can install the bathtub in just under a day. You don't have to worry about long waits and disruptions to the daily routine of your family. Our experienced remodelers will first listen to your bathroom needs. They will then remove the existing shower from the bathroom. Finally, they install a durable, beautiful and functional tub of your choice.
What's best, they will clean up after installation. When you contact Five Star Bath Solutions of Minneapolis South for a shower to tub conversion, we promise you that the job will not involve a messy demolition process.
Large Selection of Design Options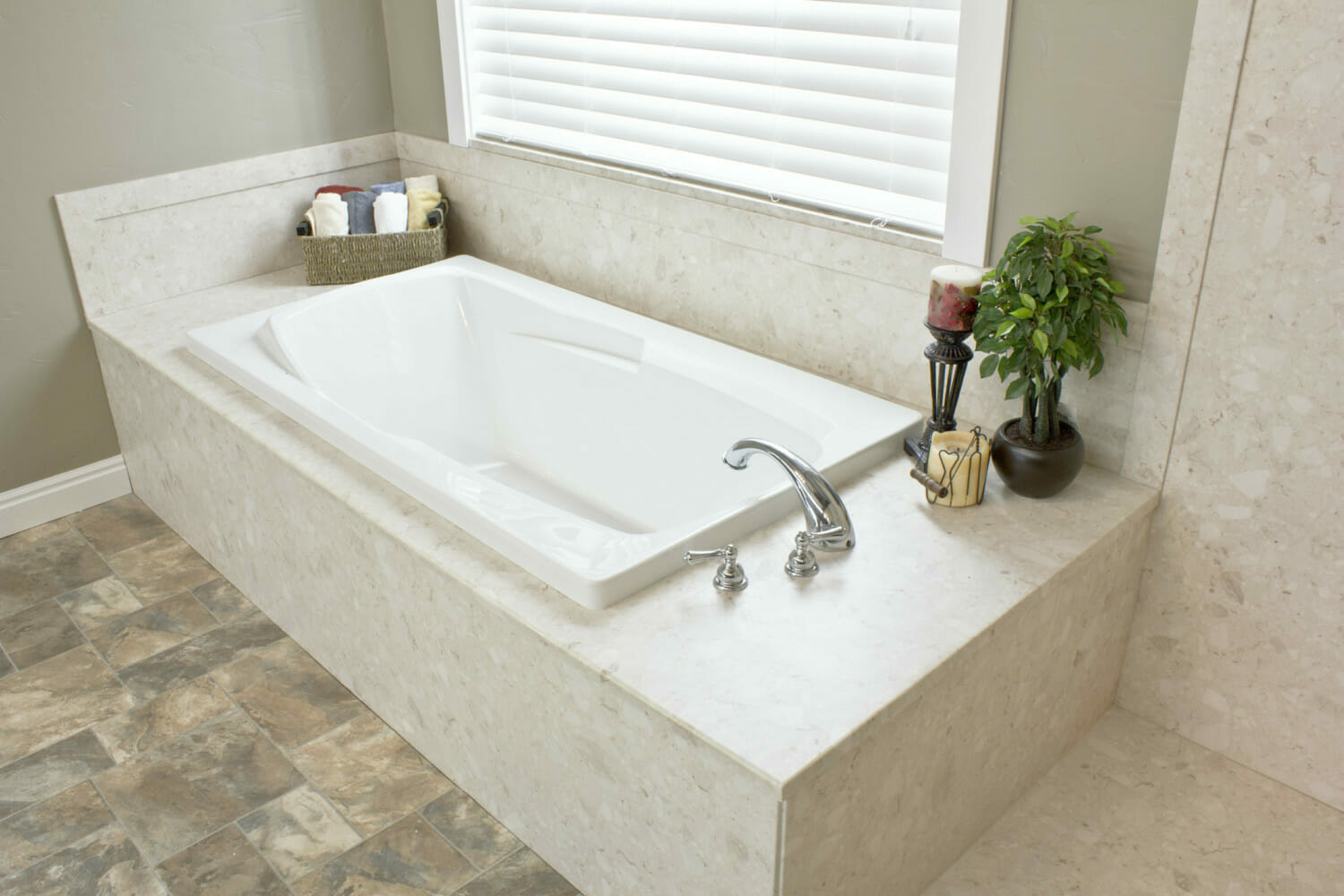 We stock a large variety of bathtubs ranging in color, design, and shape. With the help of our highly experienced designers, you can select a bathtub that perfectly fits with the existing bathroom decor. You can pick a bathtub that will match your style needs as well as your budget.
Long Lasting Products
You can enjoy long lasting comfort when you choose Five Star Bath Solutions of Minneapolis South for the tub to shower conversion. Our bathtubs are made of acrylic material. The tubs are extremely long lasting. The non-porous material resists stains and mold, and mildew formation. The high-quality material is also resistant to chips and stains.
Guaranteed Satisfaction
We strive to ensure the complete satisfaction of our customers. That's why we stand up by our products and offer a limited lifetime warranty. You can rest assured that the tub will look great for a long time. This gives you peace of mind in knowing that you won't have to contact a bathroom remodeler soon after a tub to shower conversion for repairs or replacement.
Easy to Maintain and Clean
Our tubs include anti-microbial properties. The material resists the formation of microbes such as bacteria, mold, mildew and other pathogens. They are more hygienic than traditional tubs. You can easily clean the tub without the use of harsh cleaning products.
Homeowners all over Minneapolis South have transformed their dull and boring shower areas into warm and inviting places by installing a bathtub. Why don't you do the same for your home?
You should contact us today for flawless shower to tub conversion. Just dial (952) 234-6434 and one of our experts will contact you to schedule a free in-home consultation.