What To Do With a Window In The Shower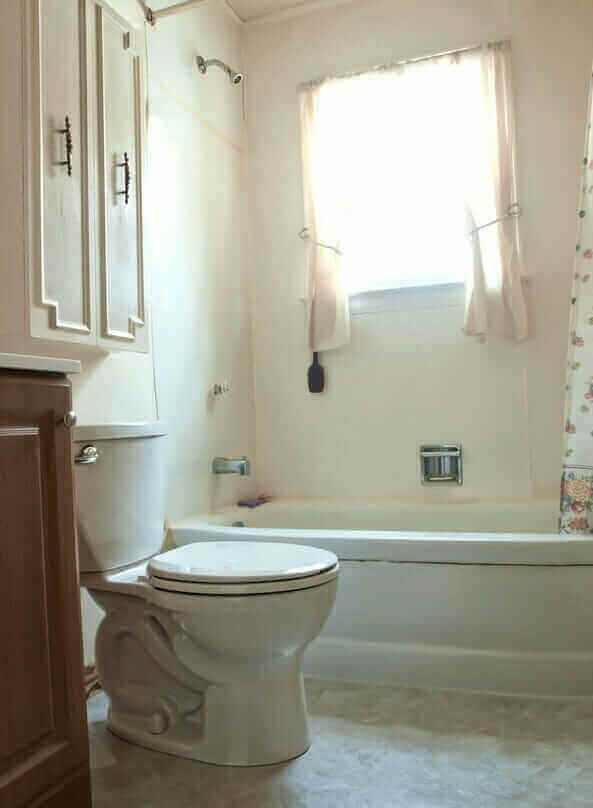 Window's in the shower or tub can be unnerving, especially in an older tub where the window is lower than necessary. The light is nice and the ability to open the window to let out the steam and defog the mirror are really nice benefits of such a feature. However, the idea that you are standing right next to the window in your birthday suit, even if it is tempered glass, is a concerning thought.
Feeling Exposed?
With a window located in your shower, you might be tempted to have it replaced with a solid wall. However, windows have their uses in bath and shower areas. Your privacy can be protected while still enjoying the benefits of having a window in what may seem like an odd location.
Why is There a Window in the Shower?
As I mentioned before, there are a couple of reasons for putting a window in the tub area. The first and more obvious reason for installing a window in the bath area, light. Thanks to shower curtains, frosted shower doors, and poor quality lighting, taking a shower tends to be done in lower light than is helpful. With a window you have an easier time seeing in the shower.
The second benefit of a window in the shower is direct ventilation that prevents steam from sitting on the walls allowing mildew to begin to grow. Natural ventilation from a window can save you from needing to turn on the fan, thereby saving you money on the electrical bill.
All these benefits aside, if you are trying to figure out how to preserve your privacy here are four alternative options to consider.
1. Vinyl Window Film
Vinyl window film comes in a wider variety, of colors, patterns and designs. Essentially, it's a big sticker made to allow light in and keep you out of sight.
2. Frosted Window Spray
Another option is to use spray on frosted glass to the window. A semi-opaque layer of this canned wonder will prevent anyone from seeing through the window and still lets in the light.
3. Window Film
Made of a thin layer of polyester laminate, window film offers more than just privacy, it offers thermal insulation and UV filtration which can help keep the temperature down in the room. It's available in a variety of colors, decorative patterns and will last a long time.
4. Interior Shutters
Rather than apply something permanent directly to the glass surface of your window, install interior vinyl shutters.  These shutters are waterproof and can be adjusted to lighting needs according to the time of day and activity level in the bathroom.
5. Ceiling Hung Shower Curtain Rod
Oval shower curtain rods let a shower curtain wrap all the way around the tub block you from the view of the outside world and keep the shower water from hitting the window. A similar effect can be created with a ceiling curtain track.
While you can remodel the window in your shower to be more conducive to protecting your privacy in the shower or tub, try one of these quick solutions to help you out until you can have a professional Five Star Bath Solutions technician renovate your tub or shower. With so many options to cover the window in your shower, you are sure to find a solution that will keep your privacy intact and allow you natural ventilation and light that is so nice to have.
At Bath Solutions we recognize the importance of beauty and functionality. We come up with beautiful solutions for your bathroom design needs and give the project the attention it deserves. We have multiple locations to serve you throughout Canada. Click here to request a free estimate.
The post What To Do With a Window In The Shower appeared first on .