Salt Lake City Walk-In Tub Installers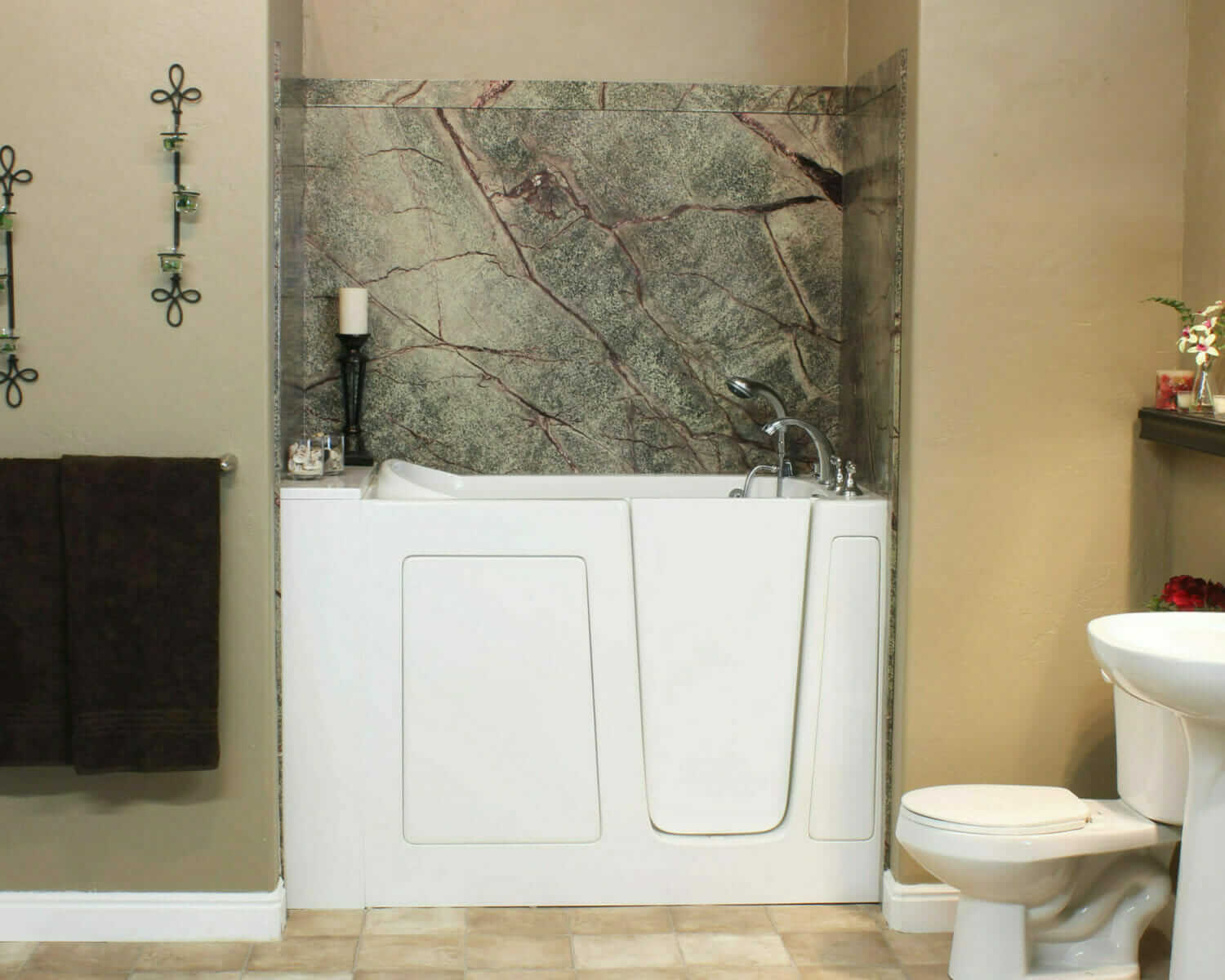 If you want to enjoy the luxury of a bubble bath every day, contact Five Star Bath Solutions of Salt Lake City to create the transformation you desire. Our walk-in tub installers in Salt Lake City will do a flawless job in installing a walk-in bathtub. Whether you want to install a new tub or convert shower to tub, you can count on us to do a great job for you.
Variety of Design and Color Options
Five Star Bath Solutions of Salt Lake City provides a range of bathtubs that can suit the needs of anyone. You can select different color, design, and size options. Whatever your bathroom size and decor, you will find a perfect walk-in bathtub that will suit your requirements as well as budget.
Walk-in Tub/Shower Combo
Five Star Bath Solutions of Salt Lake City offers walk-in tub/shower combo that combines the convenience of a quick shower and the luxury of a bathtub. The combo has many options such as a shower wand, easy-to-reach controls, and a variety of hydro-therapeutic features. Get ready to upgrade your bathing experience with our walk-in tub/shower combo.
A Range of Luxury, Comfort, and Safety Features
Every walk-in bathtub from Five Star Bath Solutions of Salt Lake City is made in the USA. The bathtubs are highly durable and come with a lot of features. Some of the comfort and luxury features that you can find in our bathtub include the following.
Aromatherapy systems
Hydrotherapy options
Easy access with waterproof door and low step threshold
Luxury massage air jet systems
Minimum waiting time due to fast flow drain
Multiple designs, color, and size options
Lifetime guarantee on door seal
Heated backrest and seat
Anti-microbial properties
Fits in majority of bathtub openings
Safety and Luxury Combined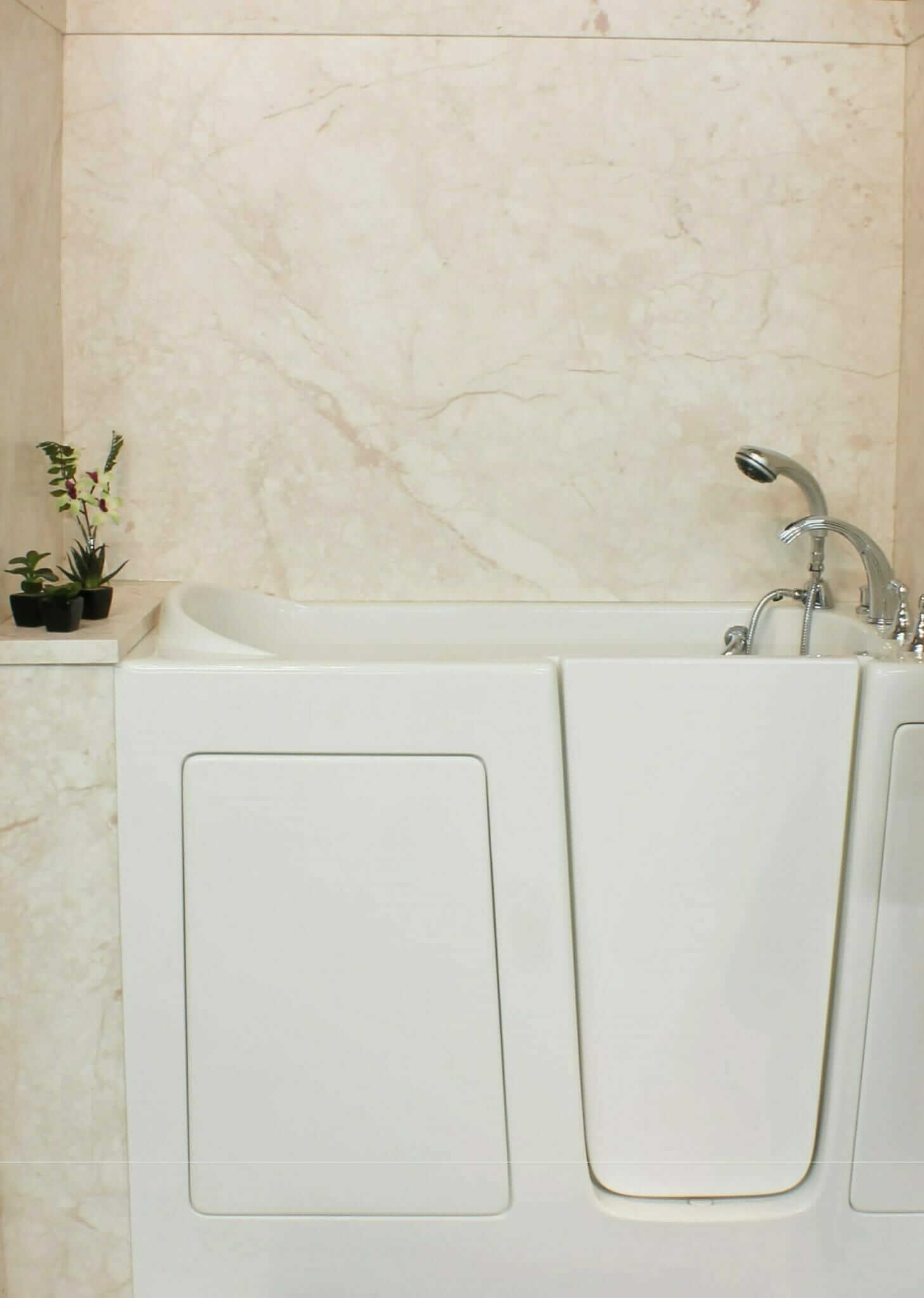 Most of the slip and fall injuries happen in the bathroom. Around two-thirds of the injuries occur near the shower or tub area. Often, the slip and fall injury occurs when a person tries to step over the tub wall. In other cases, the injury occurs when a person leans against the glass door that couldn't support the weight. People also fall due to a slippery tub or shower surface.
Our walk-in tubs allow you to enjoy a safe and comforting bath. Safety features of walk-in bathtubs include built-in grab bars, low step-in, and anti-slip surfaces. There are also a variety of hydro-therapeutic options such as massaging jets that can create a highly comforting bathing experience.
One Day Installation of the Tub
Five Star Bath Solutions of Salt Lake City provides same day installation services. After we know your requirements, we will install the bathtub in just one day. What's more, they can complete the task without making any mess. For worry-free, quick installation of the bathtub, you should contact us today.
Quality and Durable Material
All our bath tubs are made of premium quality acrylic material. The non-porous surface of the bathtub prevents the build-up of dust, dirt, and grime. You won't have to spend a lot of time cleaning the tub.
If you want to schedule a FREE, no-obligation consultation regarding the walk-in bathtub, contact Five Star Bath Solution of Salt Lake City at (801) 919-3803 today. Our experienced, customer friendly staff will help you every step of the way.