Salt Lake City Complete, Professional Bathroom Remodeling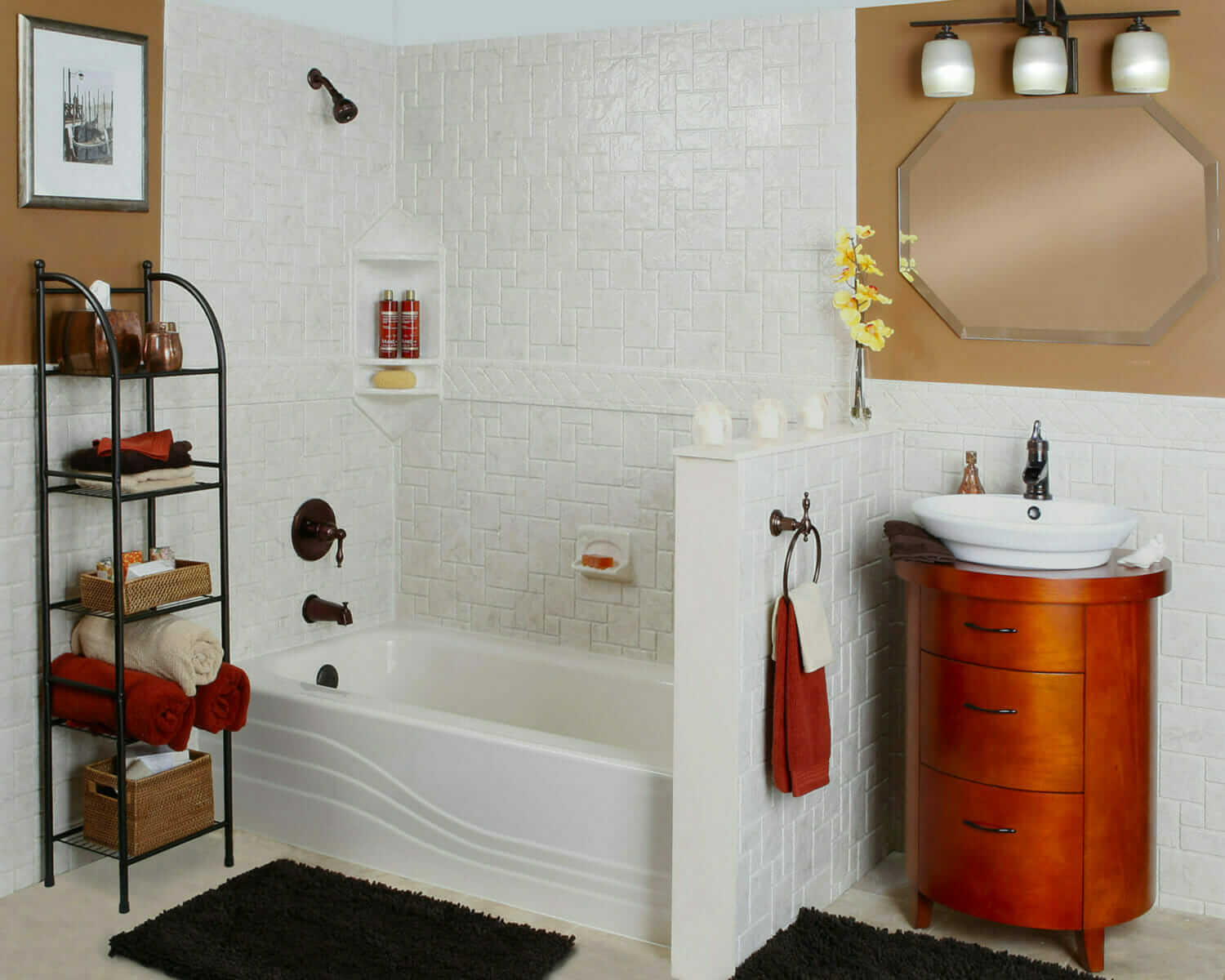 If you are looking to get premiere bathroom remodeling, then you should look no further than Five Star bath Solutions of Salt Lake City. We specialize in different types of renovation projects. Our customers are satisfied with our services, and are always recommending us to others. Here are a few top elements that you get with us.
Creating a Dream in a Single Day
Are you short on time? Moving to a new home? Worried about the about the bathroom? Five Star Bath Solutions of Salt Lake City offers the ideal answers to such queries. We offer the quickest bathroom remodeling in Salt Lake City. Our expert installers use the best products, fixtures, and showers.
Your bathroom can truly transform with some dedicated design changes. We ensure that your bathroom functionality is also improved beyond its initial level within a day. With our top products, you are able to achieve a functional bathroom, which you can fully use from the next day.
At Five Star Bath Solutions of Salt Lake City, we also ensure that your bathroom becomes easier to clean and maintain on a regular basis. We use excellent flooring and wall surfaces that do not require hours of scrubbing. Our remodeling solutions save your important accessories from dampness.
We Promise Excellence
Here are the advantages that we promise:
Remodeling in a single day
Use of ideal materials with a lifetime warranty
Access to highly skilled installers
Amazing discounts on products
Creating a Dream
Five Star Bath Solutions of Salt Lake City offers creativity, professionalism, and excellent innovation to create the most desirable renovation plans. Customers are the most important element for us and we always ensure that we bring their dreams to reality. You get access to the ideal bathroom remodeling in Salt Lake City if you give us the chance to look at your renovation project.
The Ideal Service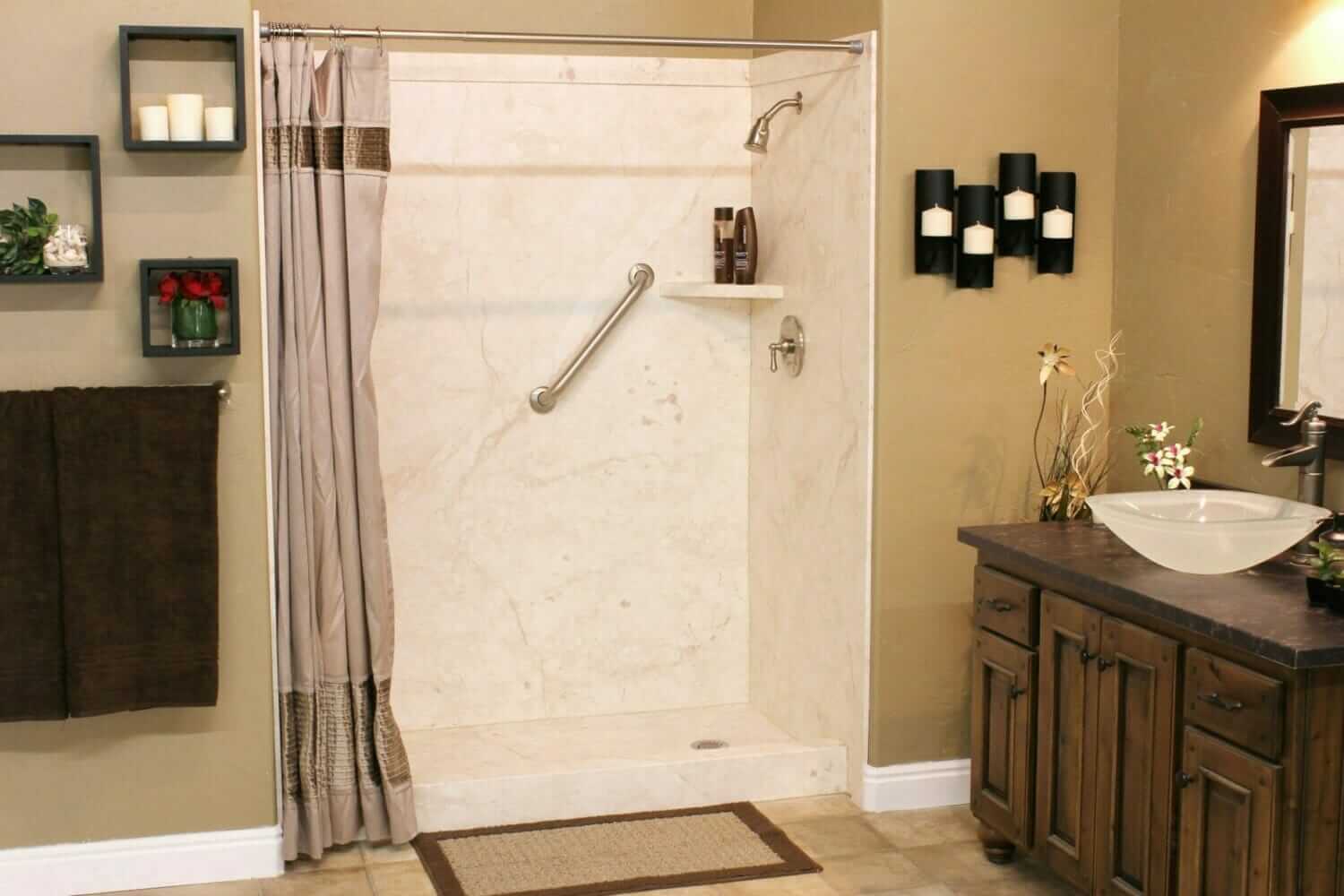 Five Star Bath Solutions of Salt Lake City is the premiere company in terms of providing you with the best remodeling. We have experienced professionals that help you achieve your dream.
Our professionals talk with you and gain knowledge of the design that you have in your mind. They provide you ideal consultation and turn your ideas into actual remodeling solutions. You gain access to the details of the fixtures that you can get in the renovation project.
Each family has a particular lifestyle. We also understand that you may have budget restraints. We always attempt to save your money and provide designs that are ideally according to your specifications.
Five Star Bath Solutions of Salt Lake City offers free estimates and ensure that you design is fully incorporated in bathroom remodeling. This allows you to enjoy the whole process of renovation without any worries.
We are a Household Name
Five Star Bath Solutions of Salt Lake City is a household name. We have been serving homes for over a decade and are truly well-known. We make the dreams of hundreds of families a reality each year.
With us, you get the highest end bathroom remodeling in Salt Lake City. This is why many consumers choose us over others to get the ideal bathroom remodeling. We maintain our high standards and always deliver committed and dedicated renovation services.
Small and Large Makeovers
Five Star Bath Solutions of Salt Lake City can always help you perform the ideal makeovers. Whether you want to change your bathtub or looking for completely changing the bathroom design, our experts are always available to offer their advice.
We can install shower fixtures, new bathtubs, and other fixtures. Our focus always remains on delivering the highest quality.
Free In-Home Consultation
You get a free consultation from Five Star Bath Solutions of Salt Lake City to finalize your remodeling and start the project. Our professional installers then begin working and ensure that they follow strict deadlines.
If you want a luxurious bathroom renovation, then you need to call us now at (801) 919-3803 and book a free in-home estimate!