Professional Bathroom Remodelers for Marietta
Five Star Bath Solutions of Marietta are experts in remodeling your bathroom in just a day. Sounds unbelievable? We have professionals to take care of all the changes you want to make in your bathroom and the bathroom will be ready in just 24 hours.
We understand how tiring remodeling jobs can be for the homeowners. Therefore, we make sure you can sit back and relax while we take care of all the remodeling needs you have in your bathroom. All we need from you is an input about how you want your bathroom to look like and we take care of the rest.
We are Bathroom Remodeling Experts
Do you have an idea of the bathroom you want? Did you see a picture of a lavish bathroom on the internet and want yours to look the same? Or do you want our expert and professional bathroom remodelers in Marietta to show you the options?
Whatever the case is, Five Star Bath Solutions of Marietta will transform your bathroom into a well-designed and well-equipped bathroom that is fully functional, safe, and beautiful at the same time. Our professional bathroom remodelers are experts in transforming bathrooms of all shapes and sizes.
With us, you get expertise, experience, product knowledge, creative ideas and exciting designs to remodel your bathroom just the way you want. Our experts are just as excited to work on the bathroom remodeling projects as the homeowners, as it is their passion to create beautiful spaces where you can relax.
Transform Your Bathroom into a Relaxing Space
Did you know you spend about a year and a half of your life in your bathroom? The bathroom should be a place that offers relaxation and beauty. With Five Star Bath Solutions of Marietta, you will get a chance to transform your bathroom into exactly that place.
Our professional bathroom remodelers in Marietta can transform all bathrooms. Whether it is half bath, full bath or the master bathroom, we have you covered. We have the knowledge, expertise, and experience to get the job done in a timely manner with the highest possible standards.
Get Bathroom Remodeling Done by Trusted Experts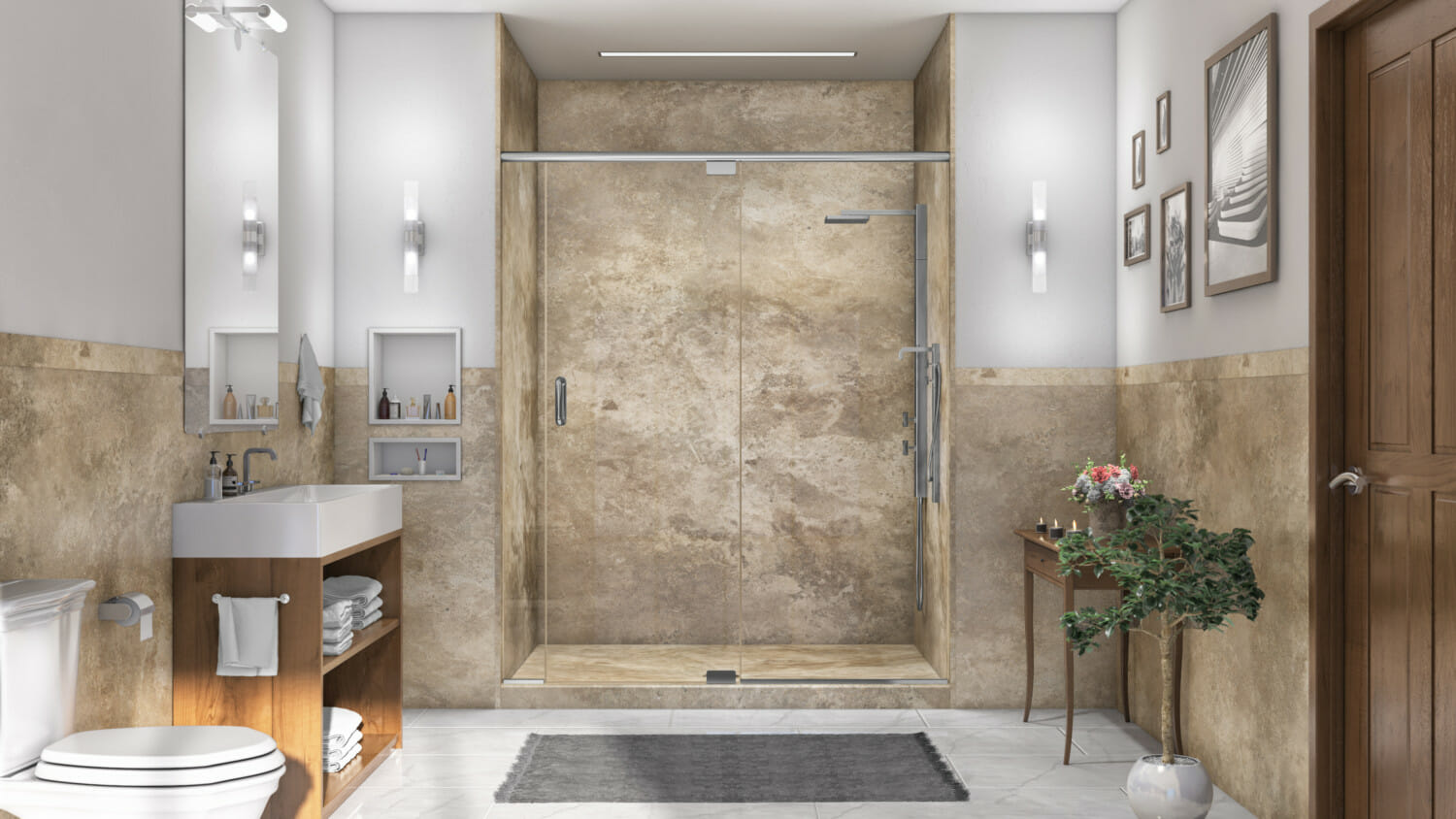 A bathroom is one of the hardest working spaces of any home. When you decide to update a bathroom, make sure you get services of trusted and highly professional bathroom remodelers in Marietta. If you hire the wrong person to do the job, the results will not be as you had expected.
The bathroom remodelers of Five Star Bath Solutions of Marietta have an eye for aesthetics but have a practical approach and skills of a contractor at the same time. They will transform your bathroom in accordance with your needs and style but also take care of the technical and structural aspects.
If you have decided to give your bathroom a makeover, let us take care of the process. We provide services right from conception to the stage of completion. With us, you can rest assured that your bathroom remodeling project is in safe hands.
Service like None Other
We are not like other bathroom remodeling companies that only care about earning your business. What set us apart from our competitors is the high-quality services we provide within the deadline that has helped us gain the trust of our customers. Here is a list of services we provide:
Free in-home cost estimates
Trained and certified designers and installers
Anti-microbial surface technology that repels mold and mildew
Custom-manufactured products based on individual measurements
Accessible bathroom remodeling options like walk-in tubs and roll-in showers
Installations completed in as little as one day
A wide variety of customizable bathtubs, showers, and accessories
We complete installations in just a day, which means you will be able to use your bathroom more quickly than you would have thought. Our professional bathroom remodelers in Marietta will do the job efficiently than your average bathroom remodelers, finishing the installations in as little time as a day.
Get Free Estimates Today
If your current bathroom is inconvenient, old-fashioned, uncomfortable or you just want to change how it looks, contact us and we will send in our professional bathroom remodelers in Marietta to provide you a free in-home estimate.
You can begin with your bathroom remodeling once you are satisfied with the design and cost estimate. Once you start with us, our professionals will complete the installations in a day so you don't have to wait long to use your new remodeled bathroom.