Charlotte Complete, Professional Bathroom Remodeling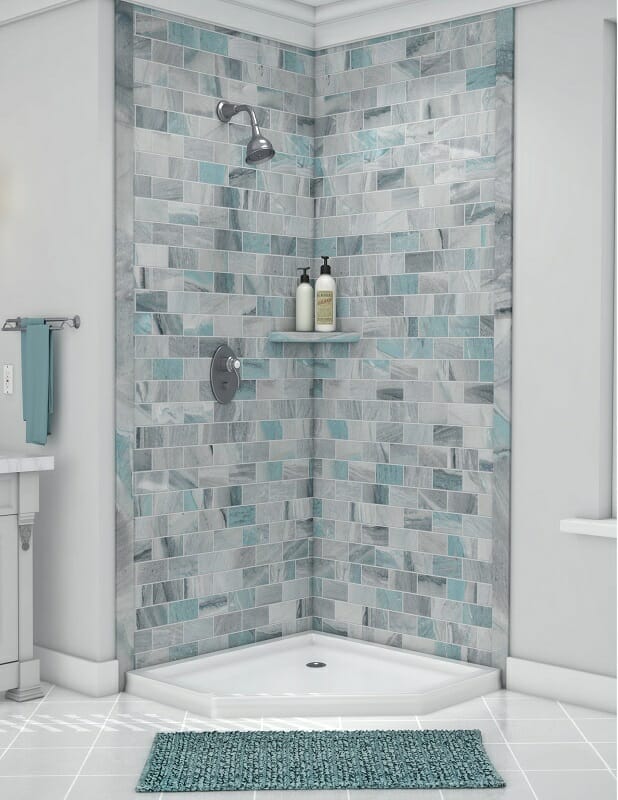 Are you looking for bathroom remodeling? Is your bathroom too old? Did you just move to a home with a damaged bathroom? Are you facing the mold issue? Do you want the convenience of a full-sized shower?
If the answer is yes to any of these questions, Five Star Bath Solutions of Charlotte is here to lend modern and elegant visuals to your bathroom. Within one day, our efficient installation methods and state-of-the-art products can breathe new life into your bathroom.
What Makes Us a Class Apart?
We at Five Star Bath Solutions of Charlotte highly prioritize customer satisfaction. To do this, we bring the following value to the table:
Help you save big.
Design breathtaking and fully functional bathrooms in less than 24 hours.
Use cutting edge technology and first-rate materials.
Provide lifetime warranty for any used materials.
Get remodeling done on a tight budget.
One-Stop Provider At Your Service
Five Star Bath Solutions of Charlotte is a one-stop service provider for any bathroom remodeling. We combine unparalleled expertise, years of experience, updated equipment, and innovation as the necessary ingredients of our work. Additionally, by sticking with a customer-oriented vision, we can create gorgeous bathrooms.
Technical brilliance, design excellence, and quality workmanship shine instantly from the bathrooms made by our experts. You can proudly flaunt our remodeling projects to your family and friends.
Get in touch with Five Star Bath Solutions of Charlotte today to get your hands on a wide array of bathroom fixtures, products, and accessories. You can choose from anything that aligns with your requirements, preferences, and style.
Our professionals will formulate a strategy that can ensure that your choices of lifestyle patterns are easily met in the set budget. Along with design creation we offer a free in-home estimate, clean up, accessory shopping, and installation procedures. In a nutshell, by having Five Star Bath Solutions of Charlotte at your side, you get to take a sigh of relief and delegate all the bathroom remodeling to us.
Guaranteed Satisfaction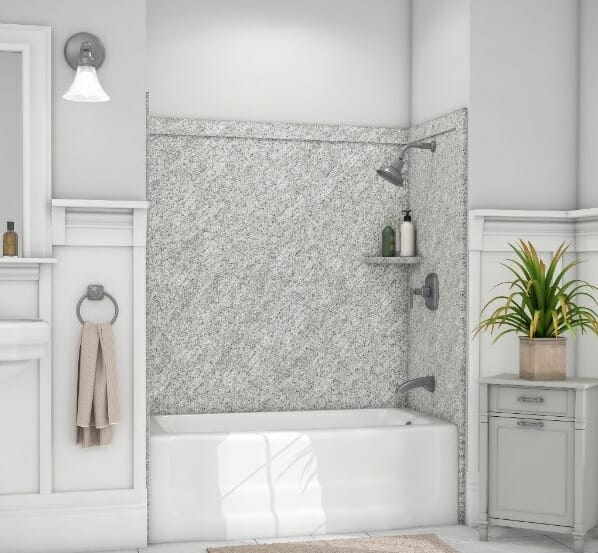 The foundation of Five Star Bath Solutions of Charlotte is built around customer satisfaction. We make every effort to make our customers happy, fostering meaningful and long-last relationships.
Over a period of 10+ years, we have established a solid reputation in Charlotte. During this time, we've worked with many homeowners and converted their bathroom remodeling aspirations to a beautiful reality.
As a result, we take immense pride as the go-to options for bathroom remodeling in Charlotte. Our consistency in delivering high-quality and affordable services has earned the loyalty and respect of clients around the region.
Flexibility in Performing All Types of Bathroom Remodeling
Not all homeowners want a complete overhaul. Some want to add a jetted bathtub while others prefer a deep soaker tub to have soothing bath time. Depending on your preference, we can accommodate any type of modification to your bathroom.
No matter what scope or size a remodel entails, we dedicate ourselves to each project with the same level of energy and commitment. Other than remodeling, you can also get our help with bathroom renovations. We excel in:
Full bathroom redesign
Bathtub to shower conversions
Walk-in tubs
Tub enclosures
Getting a Free In-Home Consultation
A truly refreshing sight of bathroom remodeling is made of top-notch skills, plenty of experience, and an abundance of design brilliance. However, not everyone can tick all these boxes. This is why you need to contact us and go through a risk-free and smooth experience of bathroom remodeling. Call (704) 230-4987 to talk with our friendly representatives and schedule a free in-home consultation for bathroom remodeling.