Bismarck Complete, Professional Bathroom Remodeling
Worried about your bathroom? Believe that it needs an update? Five Star Bath Solutions of Bismarck is there to help. We have been producing ideal bathroom renovation solutions for clients in Bismarck and are looking forward to providing them for generations ahead. Our services are based on satisfying our customers and consist of the following elements.
The Dream Remodeling Solutions
Five Star Bath Solutions of Bismarck understands that your bathroom is an important area of your house. Here, your family spends a significant amount of time every day and it needs to be perfect. Our expert professionals have years of experience and are able to provide a solution that works perfectly for you.
It all starts with creating the right design. Each customer has something in their mind which we value greatly. Our experts communicate openly with you to create a fully functional and efficient design for bathroom remodeling in Bismarck. Our professional team is also able to carry out the perfect installation in your property to elevate its status.
Five Star Bath Solutions of Bismarck will create a dream scenario for you on a number of fronts. Our experts understand that there are budget constraints. They only present solutions that are able to resolve all your problems that make financial sense. We also have an efficient turnaround time of as little as a single day for many renovation projects.
Service Personified
Five Star Bath Solutions of Bismarck believes in providing amazing service. We have already performed projects for hundreds of clients in Bismarck who are satisfied with their renovation results. Our professional experts use only the best building materials, which results in the top bathroom remodeling.
Here are some service benefits that you get with our services:
Single-day renovation
Local experts
Top-quality building materials
Remodeling services within your budget
Remodeling the Right Way
Are you worried that your remodeled bathroom will not be perfect? Try Five Star Bath Solutions of Bismarck. Since our designers are aware of all the local regulations, they prepare solutions that are compliant and take care of your functionality needs.
We perform bathroom renovations that strongly cater to the needs of our clients. This means that we work closely with them for creating integrated remodeling solutions. Our solutions are ideal when you are looking to get your bathroom remodeled in Bismarck.
Improved Performance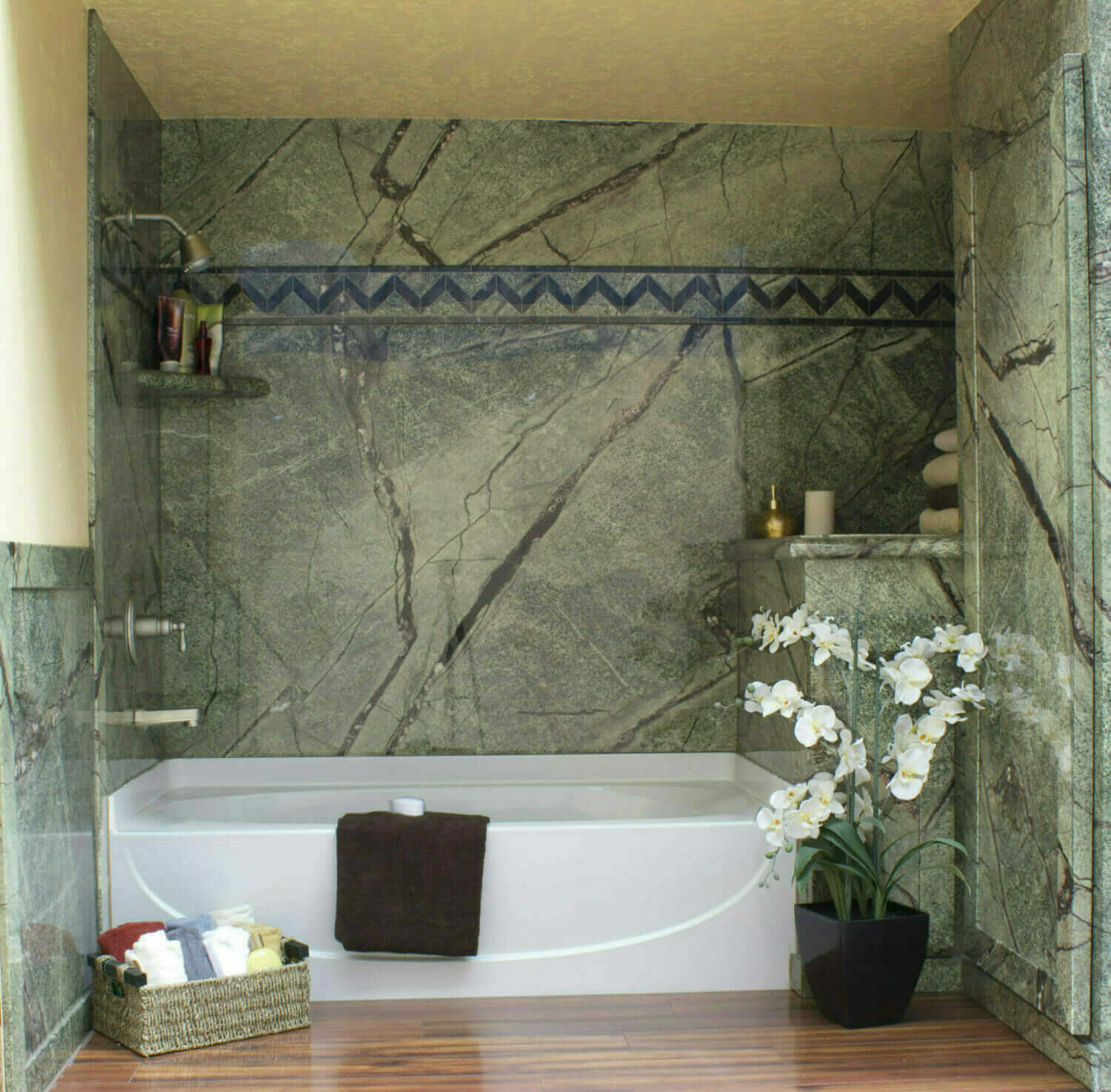 Five Star Bath Solutions of Bismarck understands that your design not only needs to cover all the required functionality, but also needs an improved performance in your remodeled bathroom. We think about small aspects, such as placing fixtures, taps and shower head locations. This attention to detail generates the best solutions for all situations.
Our experts follow a trusted process for each bathroom remodeling project. It starts with talking to our customer to find out what they have in their mind about a particular remodel. Our professionals then incorporate that into a perfect design, able to implement the necessary functionality.
Five Star Bath Solutions of Bismarck also produces the quickest renovation. We have access to top bathroom products that allow our experts to create that perfect place for you to relax in your home. Whether you want a full remodel or simply update your bathroom, our amazing remodeling solutions in Bismarck can truly amaze you.
Household Name
Five Star Bath Solutions of Bismarck is a household name. Every industry expert is aware that we are one of the top bathroom remodelers in Bismarck.
Creating a household name takes time and effort. In selecting Five Star Bath Solutions of Bismarck you will enjoy consistency, quality, and ease of service. Our experts have local knowledge, which ensures that our solutions conform to the ideal city standards.
Makeovers
We do all kinds of bathroom makeovers. Although Five Star Bath Solutions of Bismarck excels in remodeling complete bathrooms, our experts are also able to carry out smaller projects. We can switch your bathtub or update the shower area to ensure a pleasant experience when using the room.
In-Home Consultation
Five Star Bath Solutions of Bismarck also provides free in-home consultation. This allows you to analyze your current facility and understand how much you must pay for the ideal solution. Our experts always keep your budget in mind when preparing an estimate.
Simply call us at (701) 809-0090 to solve all your bathroom remodeling needs.